PATRIOTS (0-0) at TITANS (0-0)
Sunday, September 9, 2012 at 1:00 p.m. ET
LP Field (69,143)
The defending AFC Champion New England Patriots will begin the defense of their title when they open the 2012 season on the road against the Tennessee Titans at LP Field this Sunday.
The Patriots have won eight straight season openers, the longest streak in the NFL. Green Bay is second with five straight opening day wins. Only four NFL teams have had nine-plus opening day wins: Dallas (17 from 1965-1981), Miami (11 from 1992-2002), Portsmouth/Detroit (10 from 1930-1939) and Chicago (9 from 1984- 1992).
The Patriots, who are 28-24 all-time on opening day and 9-12 on opening day on the road, have not lost an opening day game since a 31-0 loss at Buffalo on Sept. 7, 2003. During the Patriots eight-game opening day winning streak, two games have been won on the road, a 38-14 win at the New York Jets in 2007 and last season's 38-24 win at Miami.
TELEVISION: This week's game will be broadcast to a national audience by CBS and can be seen in Boston on WBZ-TV Channel 4. Jim Nantz will handle play-byplay duties with Phil Simms providing color. The game will be produced by Lance Barrow and directed by Mike Arnold.
RADIO: 98.5 FM, The Sports Hub, is the flagship station for the Patriots Radio Network. A complete listing of the network's 40 stations can be found here. Play-by-play broadcaster Gil Santos is in his 36th season as the voice of the Patriots and will call the action. Former Patriots quarterback Scott Zolak will handle the color commentary, taking over duties for Gino Cappelletti. Cappelletti, a member of the original Boston Patriots in 1960 and the all-time leading scorer in the American Football League's history, retired from the broadcast team after 31 years as the team's iconic color analyst.
NATIONAL RADIO: This week's game will be broadcast to a national audience by the Sports USA. Eli Gold and Ross Tucker will call the game.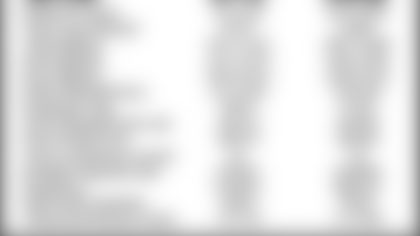 The New England Patriots and Tennessee Titans (formerly the Houston Oilers) will play for the 39th time since the two charter members of the American Football League began play in 1960. The Patriots and Oilers played twice each year from 1960-1969 in the AFL, and have played 19 times since the AFL-NFL merger in 1970. In those 19 post-merger games, the Patriots have a 12-7 record, including a 1-1 mark in playoff games. New England leads the overall series, 22-16-1 and owns a 10-3 record against the Titans franchise since 1981. The last game between the clubs came during the 2009 season when New England beat Tennessee, 59-0, in a game played in the snow at Gillette Stadium on Oct. 18. The Patriots last played at Tennessee on Dec. 31, 2006 with the Patriots taking a 40-23 decision.
The Patriots and the Tennessee franchise met two times in the postseason. In 1978, the Houston Oilers beat New England 31-14 in an AFC Divisional matchup in Foxborough. It was the Patriots' first home playoff game in franchise history. It took the Patriots 25 years to avenge that playoff loss, when they scored a 17-14 victory in a divisional playoff game (1/10/04) to advance to the AFC Championship game. It was 4 degrees at kickoff and has been recorded as the coldest game the Patriots have ever hosted.
SERIES TRENDS
Overall Record in Series: 22-16-1
Record in Postseason: 1-1-0
Record in New England: 16-6-1
Record in Houston: 5-9-0
Record in Tennessee: 1-1-0
SOUTHERN HOSPITALITY
The Patriots have an all-time record of 78-47-1 (.623) against the teams in the AFC South. It is the only division in the NFL where the Patriots own a winning record against each team. New England owns winning marks against Tennessee (22-16-1, .577), Indianapolis (46-29, .613), Jacksonville (8-1, .889) and Houston (2-1, .667). The Patriots play each of the four AFC South teams this season as part of the NFL's scheduling rotation. The last time the Patriots played all four AFC South teams was in 2009. The Patriots Hosted Tennessee and Jacksonville that year, beating Tennessee 59-0 and Jacksonville 35-7. The Patriots traveled to Indianapolis and Houston and lost to the Colts 35-34 and to the Texans 34-27.
Titans Offensive Coordinator Chris Palmer has spent time coaching at a number of New England Universities during his career. Palmer coached the defensive line and wide receivers at Connecticut from 1972-74 and served as the head coach at the University of New Haven (1986-87) and Boston University (1988-89). Prior to taking his current position with the Titans, Palmer served as the head coach and general manager of the United Football League's Hartford Colonials (2010).
Titans Assistant Head Coach/Strength & Conditioning Coach Steve Watterson is a native of Newport, R.I. and received his bachelor's degree from the University of Rhode Island.
Titans Wide Receivers Coach Dave Ragone spent the 2010 season in Hartford, Conn. with Palmer and coached the Colonials quarterbacks.
Titans Quarterback Matt Hasslebeck is a native of Norfolk, Mass. and attended Xaverian Brothers High School in Westwood, Mass. Following high school, Hasslebeck played football at Boston College for four seasons. Matt's father, Don Hasslebeck, played tight end for the Patriots from 1977-82. Matt also served as a team ball boy for the Patriots.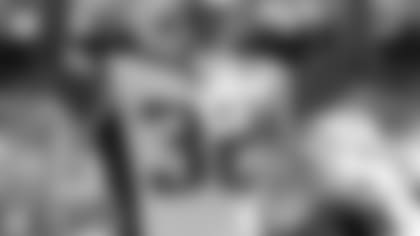 CB Devin McCourty's twin brother Jason McCourty, plays the same position for the Titans.
Head Coach Bill Belichick was born April 16, 1952 in Nashville, Tenn.
K Stephen Gostkowski played college football at Memphis from 2002-05. Gostkowski's 369 career points set a Memphis record, shattering the old mark of 263 points by Joe Allison (1990-93).
LB Jerod Mayo played at the University of Tennessee from 2005-07. During his time with the Volunteers, Mayo started 26 of 32 games, recorded 236 tackles (137 solo) with six quarterback pressures, 6.5 sacks for minus 51 yards and 21 stops for losses of 82 yards.
Rookie LB Dont'a Hightower is a native of Lewisburg, Tenn. In addition to the many other accolades that Hightower earned in high school, he was named the state of Tennessee's defensive MVP by The Nashville Tennessean.
Titans Offensive Coordinator Chris Palmer coached the Patriots wide receivers from 1993-95 and the quarterbacks in 1996.
Titans CB Terrence Wheatley played for New England from 2008-09. Wheatley appeared in 11 games with one start during his two year stay with the Patriots.
Titans CB Terrence Wheatley played for New England from 2008-09. Wheatley appeared in 11 games with one start during his two year stay with the Patriots.
Rookie LBs Dont'a Hightower and Alex Watkins played together at the University of Alabama from 2008-11. Watkins also played with Patriots DL Brandon Deaderick from 2007-08.
T Nate Solder teamed up with CB Terrance Wheatley at Colorado from 2006-07.
PASSING PERFORMANCES
Tom Brady will face the Titans for the sixth time in his career. He has recorded a 4-1 record as a starter against Tennessee and has won each of his last four starts against the Titans including leading the Patriots to a victory from a fourth-quarter tie in the 2003 divisional playoffs and leading his team to a win from a fourth-quarter deficit in the 2003 regular season.
PATRIOTS VS. TENNESSEE IN SEASON OPENERS
The Patriots will open the season against the Tennessee Titans for the second time in team history. The Patriots faced the then Houston Oilers in the 1975 season opener at Schaefer Stadium in a 7-0 loss on Sept. 21.
PATRIOTS LOOKING FOR NINTH STRAIGHT OPENING DAY WIN
The Patriots enter this week's game with eight straight opening day wins. Four NFL teams have had nine-plus opening day wins.
PATRIOTS HAVE THE THIRD-BEST OPENING MONTH RECORD IN THE LAST 10 YEARS
Getting off to a strong start is important. Over the last 10 years, 14 teams have a winning record through the season's first month. Those 14 clubs have combined for 78 playoff appearances in that span and have won all 10 Super Bowl Championships.
NFL'S BEST ROAD WARRIORS SINCE ROBERT KRAFT PURCHASED THE TEAM IN 1994
Since Robert Kraft purchased the Patriots in 1994, the team has the best regular-season road record at 86-58 (.597).
WHAT TO LOOK FOR THIS WEEK AT TENNESSEE
BILL BELICHICK
With a victory at Tennessee, Bill Belichick will earn his 193rd career victory, moving him into an 8th place tie with Chuck Knox.
TOM BRADY
Tom Brady (39,979) needs 21 yards passing to become the 14th player in NFL history with 40,000 career passing yards.
Brady (39,979) needs 260 passing yards to move past Johnny Unitas (40,239) into 13th place on the NFL's all-time passing list.
With a victory over Tennessee, Brady will move out of a tie with Fran Tarkenton and into sole possession of fifth place for most career wins by a starting quarterback with his 125th career win.
With one touchdown pass against Tennessee, Brady will move past John Elway into sole possession of fifth place on the NFL's alltime touchdown list. He enters this week tied for fifth with John Elway with 300 career touchdown passes.
With one touchdown pass against Tennessee, Brady will extend his streak to 33 straight games with at least one touchdown pass. His current streak is fourth all-time, behind Johnny Unitas (47), Drew Brees (43-current) and Brett Favre (36).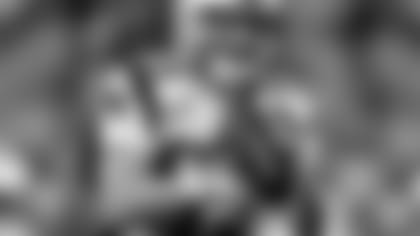 WES WELKER**
Wes Welker (554) needs four receptions against the Titans to pass Troy Brown (557) and become the Patriots all-time reception leader.
Welker needs one reception to extend his streak to 78 straight regular-season games with at least one reception as a member of the Patriots to extend his franchise record. Welker has an overall streak of 94 straight regular-season games with at least one reception, including his time with the Miami Dolphins.
TROY BROWN INDUCTED INTO PATRIOTS HALL OF FAME
Troy Brown was voted by the fans as the 18th player and 19th member to enter the Patriots Hall of Fame. The induction ceremony will be held outside The Hall at Patriot Place presented by Raytheon on Saturday, Sept. 15, 2012 at 5:00 p.m., the day before the Patriots 2012 regular season home opener.
Brown spent his entire 15-season NFL career with the Patriots (1993-2007) after being drafted by the team in the eighth round (198th overall) of the 1993 NFL Draft. The 5-foot-10-inch, 196-pound receiver, punt returner and defensive back retired as the Patriots' all-time leading receiver with 557 career receptions and as the team's all-time leading punt returner with 252 career returns. He finished ranked second in team history with 6,366 career receiving yards and was tied for the franchise record with three punt returns for touchdowns.