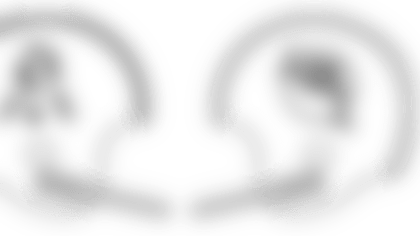 * BOSTON PATRIOTS (7-4) at MIAMI DOLPHINS (5-6)
*Sunday, Dec. 6, 2009 - Land Shark Stadium (75,192) - 1:00 p.m. EDT
The Patriots will be on the road for the second straight week and the third time in four weeks when they travel to Miami to face the Dolphins in an AFC East Divisional game. New England won the first game of the annual series with a 27-17 win on Nov. 8 at Gillette Stadium and will be looking for their seventh sweep of the Dolphins in the annual series. Since the beginning of December 2003, the Patriots have compiled a 24-2 (.923) record in the 12th month, achieving the league's best December record over that period. New England has won 12 straight December games dating back to 2006. This decade, the Patriots have enjoyed undefeated Decembers in 2001, 2003, 2005, 2007 and 2008. New England owns a 42-12 (.778) regular season record in AFC East games since the beginning of the 2001 season, compiling the best intra-division record of any team in the NFL over the last eight seasons.
AFL LEGACY GAME
This season marks the 50th anniversary of the American Football League (AFL), of which the Patriots were an original member. This Sunday will be the fourth "AFL Legacy Game" in which the Patriots will appear in their throwback uniforms.
TELEVISION:This week's game will be broadcast to a regional audience by CBS and can be seen in Boston on WBZ-TV Channel 4. Jim Nantz will handle play-by-play duties with Phil Simmsproviding color.
NATIONAL RADIO:This week's game will be broadcast to a national audience by Westwood One. Howard David and Dan Reeveswill call the game.
RADIO:98.5 FM, The Sports Hub, is the flagship station for the Patriots Radio Network. A complete listing of the network's 36 stations can be found here. Play-by-play broadcaster Gil Santos is in his 33rd season as the voice of the Patriots and will call the action along with Patriots Hall of Famer Gino Cappelletti. Santos and Cappelletti are celebrating their 26th season as a tandem.
STRONG IN THE SECOND HALF
Since 2001, New England has done a remarkable job of finishing the season strong, compiling a 72-19 (.791) record after Nov. 1, including playoff games.
SERIES HISTORY
The Boston Patriots and Miami Dolphins will square off for the 89th time in their 44th year as division foes. Boston has won 11 of the last 16 games against Miami. The Patriots have had the upper hand at home against Miami, as they hold a 26-17 record in games played in Boston in the regular-season, including a 6-2 record at Gillette Stadium. The Patriots beat Miami 27-17 in the first meeting of the year on Nov. 8 at Gillette Stadium and will look for their 7th series sweep of Miami.
Last season, the two teams split the annual series with each team winning on the road. Miami snapped the Patriots' NFL record 21-game regular-season win streak with a 38-13 victory at Gillette Stadium on Sept. 21, 2008. The Patriots beat Miami in the rematch 48-28 on Nov. 23. The two have played three times in the postseason with New England holding a 2-1 advantage in the postseason.
PATRIOTS-DOLPHINS QUICK HITS
Since Bill Belichick became Patriots head coach in 2000, New England is 11-8 (.579) against the Miami Dolphins. Since 2001, the Patriots are 41-12 against AFC East opponents. Half of those losses (6) have come to Miami. The Patriots are 11-6 against the Dolphins over that span and are 13-5 against the New York Jets and 16-1 against the Buffalo Bills in that time.
The Patriots have not been swept in their season series with a divisional opponent since 2000, when they lost both games to Miami and also to the New York Jets.
In five career games against the Dolphins, Wes Welker has caught 37 passes for 446 yards and two touchdowns, averaging 7.4 catches and 89.2 receiving yards per game against his former club. Those averages are the best against any team Welker has faced more than once in his career. He also has two 100-yard games against Miami with a 138-yard game at Miami (10/21/07) and a 120-yard game at Miami (11/23/08).
Last season, Randy Moss caught three touchdown passes at Miami (11/23/08) in the Patriots 48-28 win. He has four 100-yard games against Miami - 110 (12/21/02), 122 (10/21/07), 125 (11/23/08) and a 147 yard effort in the first game (11/8/09).
SERIES TRENDSMiami 49, New England 39
(Including New England 2, Miami 1 in Playoffs)
*-A Miami home game was played in Tampa in 1969
Record in New England, 27-17 (Incl. 1-0 in playoffs)
- Record in Foxborough, 25-15 (1-0)
- Record in Boston, 2-2
Record in Miami, 11-32 (Incl. 1-1 in playoffs)
- Record at Dolphins / Pro Player / Joe Robbie Stadium, 8-14
- Record at Orange Bowl, 3-18 (1-1)
Seasonal Sweeps Patriots, 6, Dolphins 13
Seasonal Splits, 22 (Most recent 2008)
Bill Belichick vs. Miami, 11-10 (11-8 with New England)
Tony Sparano vs. New England, 1-2
Miami Executive Vice President of Football Operations Bill Parcells served as Head Coach of the New England Patriots from 1993-96.
Miami Dolphins Head Coach Tony Sparano was raised in West Haven, Conn. and was a four-year letterman at the University of New Haven. Sparano later became the offensive line coach/recruiting coordinator at the University of New Haven from 1984-87 and its head coach from 1994-98. Sparano was also the offensive line coach/recruiting coordinator/academic liaison at Boston University from 1988-89 and BU's offensive coordinator from 1990-93.
Miami Offensive Coordinator Dan Henning was the head coach at Boston College from 1994-96.
Miami Assistant Special Teams Coach Dan Rizzi played tight end at University of Rhode Island, served as New Haven's special teams/defensive line coach and defensive coordinator from 1994-97 and head coach from 1999- 2001, was Northeastern's special teams/linebackers coach in 1998 and Rhode Island's head coach in 2008.
Miami Director of College Scouting Chris Grieris a native of Holliston, Mass., son of former Patriots' Vice President Mike Grier.
Patriots WR Wes Welker and RB Sammy Morris played for the Miami Dolphins from 2004-06.
Patriots LB Jerod Mayo and Dolphins CB Jason Allen were teammates at Tennessee from 2004-05. Dolphins DT Tony McDaniel was also a teammate from 2004-05.
Patriots LB Derrick Burgess and Dolphins LB Charlie Anderson were teammates at Mississippi in 2000.
Dolphins LB Akin Ayodele was teammates with Patriots T Matt Light at Purdue from 1999-2000. Ayodele also played on the Jacksonville Jaguars with RB Fred Taylor, P Chris Hanson and OL Dan Connolly.
Patriots LS Jake Ingram and Dolphins WR Davone Bess were teammates at Hawaii from 2005-07.
Patriots CB Jonathan Wilhite and Dolphins RB Ronnie Brown played together at Auburn in 2005.
Patriots NT Vince Wilfork and Dolphins T Vernon Carey were teammates at the University of Miami from 2001-03. S Brandon Meriweather was also a teammate from 2002-03.
Patriots G Logan Mankins, S James Sanders and Dolphins S Tyrone Culver were teammates at Fresno State from 2002-04.
Dolphins DT Jason Fergusonand Patriots TE Chris Baker played for the New York Jets from 2002-04.
Patriots backup QB Brian Hoyerand Dolphins P Brandon Fields were Spartans together at Michigan St. from 2004- 07.
Patriots LB Pierre Woods and Dolphins WR Ted Ginn, Jr. were teammates at Glenville (Ohio) High School and played under Head Coach Ted Ginn, Sr.
Patriots WR Randy Moss and Dolphins C Jake Grovewere teammates on the Oakland Raiders from 2005-06. Grove was also on Oakland with New England LBDerrick Burgess (2005-08). Dolphins S Gibril Wilson played with Burgess on the Raiders in 2008.
Patriots QB Tom Brady and Dolphins QB Chad Henne and T Jake Long played their college ball for Michigan.
Patriots TE Benjamin Watson and Dolphins LB Quentin Moses were teammates at Georgia in 2003.
Dolphins QB Chad Pennington and Patriots WR Randy Moss and P Chris Hanson played together collegiately for Marshall from 1996-97. Hanson and Pennington were also teammates in '95 and '98.
Patriots FS Brandon McGowan and Dolphins FB Lousaka Politewere teammates on the Chicago Bears in 2007.
Patriots LB Tully Banta-Cain and Dolphins G Justin Smileywere teammates on the San Francisco 49ers in 2007.
DIVISIONAL DOMINANCEThe New England Patriots own a 42-12 (.778) record in regular season AFC East games since the beginning of the 2001 season, compiling the best intra-division record of any team in the NFL over the last eight seasons. The Patriots are 3-1 in the division in 2009.
PASSING PERFORMANCES
Tom Brady is scheduled to start at quarterback against Miami for the 16th time and has recorded a 10-5 record in his previous 15 starts against the Dolphins. Brady is 35-9 in his career as a starter in the regular-season against AFC East opponents, with five of the nine losses coming to the Dolphins.