PATRIOTS (7-3) at JETS (4-6)
Thursday, Nov. 22, 2012 at 8:20 p.m. ET
MetLife Stadium (82,500)
The New England Patriots will play on Thanksgiving for the fifth time in team history and their first in a Thanksgiving night game when they travel to face their AFC East rival New York Jets.
The Patriots will look to improve to a 4-0 record in the division and earn a series sweep of the Jets with a win this week. The Patriots defeated the Jets, 29-26, in overtime in the first meeting on Oct. 21 at Gillette Stadium.
PATRIOTS ON THANKSGIVING
This week's game will mark the Patriots' fifth appearance in a Thanksgiving Game.
PATRIOTS ON THANKSGIVING (2-2)
Date Opponent Score
11/22/1984 Dallas 17-20 (L)
11/23/2000 Detroit 9-34 (L)
11/28/2002 Detroit 20-12 (W)
11/25/2010 Detroit 45-24 (W)
QB Tom Brady's NFL debut came in a game against the Lions on Thanksgiving Day, 2000. In that game, he completed one of three passes for six yards while playing the final series of the game. Brady's first career completion was a 6-yard pass to tight end Rod Rutledge against the Lions. Brady will be making his third start on Thanksgiving. Brady started against the Lions on Thanksgiving Day, 2002 and in 2010.
BILL BELICHICK ON THANKSGIVING
Patriots head coach Bill Belichick has coached seven times on Thanksgiving: twice as an assistant coach with the Detroit Lions (1976-77), once with the Denver Broncos (1978), once with the N.Y. Giants (1982), and three as the head coach of the New England Patriots (2000, 2002, 2010). He has a 4-3 record in those games.
BELICHICK ON THANKSGIVING (4-3)
Date Opponent Score Coaching Position
1976 Buffalo 27-14 (W) Detroit's Asst. Special Teams
1977 Chicago 14-31 (L) Detroit's Asst. SPT/TE/WRs
1978 Detroit 14-17 (L) Denver's Asst. SPT/Asst. to DC
1982 Detroit 13-6 (W) Giants' Special Teams/Linebackers
2000 Detroit 9-34 (L) New England Head Coach
2002 Detroit 20-12 (W) New England Head Coach
2010 Detroit 45-24 (W) New England Head Coach
TELEVISION: The game will be broadcast by NBC and can be seen in Boston on WHDH-TV Channel 7. Al Michaels will handle play-by-play duties with Cris Collinsworth providing color. Michele Tafoya will serve as the sideline reporter.
RADIO: 98.5 FM, The Sports Hub, is the flagship station for the Patriots Radio Network. A complete listing of the network's 40 stations can be found in this press release. Play-by-play broadcaster Gil Santos is in his 36th season as the voice of the Patriots and will call the action. Former Patriots quarterback Scott Zolak will handle the color commentary.
NATIONAL RADIO: This week's game will be broadcast to a national audience by Dial Global Sports. Ian Eagle and Boomer Esiason will call the game. Laura Okmin will be the sideline reporter.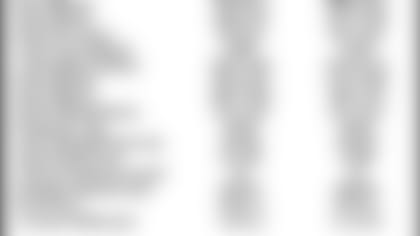 The Patriots and Jets will meet for the 108th time, including three postseason games, since the series between the AFC East rivals began in 1960, and for the second time in 2012. The Patriots beat the Jets, 29-26 in overtime in the first meeting on Oct. 21 at Gillette Stadium.
The Patriots will be looking for their 15th series sweep and second straight sweep when they play this week. Last season, the Patriots earned their 14th sweep in the series following a 30-21 win at Gillette Stadium on Oct. 9 and a 37-16 victory in the rematch at MetLife Stadium in a Sunday Night Football game on Nov. 13. The Patriots victory over the Jets earlier in the season put them in front 54-52-1 in the all-time series. The Patriots are 29-25-1 all-time in home games against the Jets, including 25-19 overall in Foxborough and 9-4 at Gillette Stadium.
The teams have played in the postseason three times, a 1985 Wild Card game, a 2006 Wild Card game and an AFC Divisional game in 2010. New England beat the Jets, 26-14, in 1985 at the Meadowlands on their way to Super Bowl XX. In 2006, the Patriots defeated the Jets, 37-16, at Gillette Stadium. The Jets defeated the Patriots, 28-21, in the 2010 playoff game.
New England is 25-14 against the Jets since Robert Kraft purchased the team in 1994. New England's 54 victories over the Jets (including two playoff wins) are the second most over any single opponent, trailing only Buffalo with 64 all-time wins.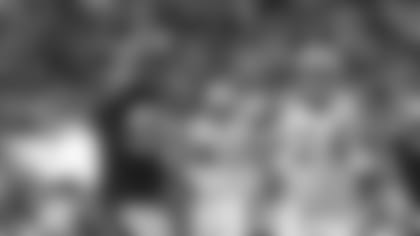 NEW ENGLAND 54, NEW YORK 52, 1 Tie
(Including New England 2, New York 1 in Playoffs)
Home Record, 29-25-1 (incl. 1-1 in playoffs) Record in Foxborough, 25-19
Gillette Stadium, 9-4
Foxboro Stadium, 16-15
Record in Boston, 4-5-1
Record in Birmingham, Alabama, 0-1
Away Record, 25-27 (incl. 1-0 in playoffs)
MetLife Stadium, 1-1
Giants Stadium, 17-10 (incl. 1-0 playoffs)
Shea Stadium, 5-14
Polo Grounds, 2-2
Seasonal Sweeps, Jets 14 (most recent '00), Patriots 14 ('11)
Bill Belichick vs. N.Y. Jets, 19-10 (18-9 with New England)
Jets DE Mike DeVito is a native of Wellfleet, Mass., and played college football at Maine from 2003-06.
Jets Offensive Coordinator Tony Sparano played center at the University of New Haven from 1978-82. Sparano returned to New Haven in 1984 when he received his first coaching position and spent four seasons (1984-87) serving as the offensive line coach and recruiting coordinator. Sparano left New Haven following the 1987 season and took a job with Boston University as the offensive line coach, recruiting coordinator and academic liaison. After serving in that capacity for two seasons, Sparano was promoted to offensive coordinator at BU. Sparano would return to New Haven once again in 1994 and serve as head coach through the 1998 season.
Jets Head Strength & Conditioning Coach Bill Hughan served as an assistant coach at Yale University in New Haven, Conn., from 1997-98.
Jets Offensive Line Coach Dave DeGuglielmo was born in Cambridge, Mass., graduated from Lexington High School in 1986 and was a member of the Boston University offensive line from 1986-90. DeGuglielmo has held a number of coaching positions throughout New England during his career and has coached at Boston College (graduate assistant OL 1991-92) Boston University (OL 1993-95, OL/Assistant Head Coach 1996) and the University of Connecticut (OL 1997-98).
Jets Defensive Quality Control Coach Brian Smith coached seven seasons at the University of Massachusetts and spent time coaching the defensive backs, linebackers and wide receivers during his tenure.
New York and New Jersey Ties
CB Kyle Arrington played football at Hofstra University from 2004-07.
S Steve Gregory was born in Brooklyn, N.Y., and was named Newsday and New York Daily News All-City RB at Curtis High School in Staten Island, N.Y. Gregory rushed for a borough-record 2,060 yards as a senior and finished his high school career with 51 touchdowns, 184 tackles and five interceptions.
CB Devin McCourty is a native of Montvale, N.J. and attended Saint Joseph's High School before moving on to Rutgers University.
DL Justin Francis played at Rutgers University from 2007- 11.
Safeties Coach Brian Flores is a native of Brooklyn, N.Y. and attended Poly Prep, where he was a running back and linebacker.
Coaching Assistant Steve Belichick attended Rutgers University where he played four years of lacrosse and spent one season as the long snapper for the football team.
Former Patriots
Jets RB Lex Hilliard had a brief stint with the Patriots earlier this season. Hilliard was signed by New England on Sept. 4 and waived on Sept. 19. Hilliard appeared in two games for the Patriots and tallied one carry for two yards.
Jets Quarterbacks Coach Matt Cavanaugh was a secondround draft pick of the Patriots in 1978 and played for New England for five years (1978-82).
Former Jets
Patriots Head Coach Bill Belichick spent the 1997-1999 seasons as asst. head coach/secondary for the Jets before moving to New England for the 2000 season. The 1998 Jets became AFC East Champions under Belichick's guidance.
Patriots Linebackers Coach Pepper Johnson played two seasons with the Jets (1997-98).
Patriots RB Danny Woodhead was a member of the Jets in 2008 and through the first week of the 2010 season. Woodhead was released by the Jets on Sept. 14 and signed by the Patriots four days later.
Patriots CB Marquice Cole played for the Jets from 2009- 11.
Former Teammates
Jets QB Tim Tebow played for the Broncos from 2010-11 and spent time with Patriots WR Brandon Lloyd (2010) and Patriots TE Daniel Fells (2011).
Lloyd also played with Jets T Jason Smith in St. Louis during the 2011 season. Smith was also teammates with Patriots TE Michael Hoomanawanui in St. Louis from 2010-11.
Patriots LB Tracy White teamed up with Jets DT Daniel Muir for the Packers in 2007.
Patriots DE Trevor Scott played with Jets WR Chaz Schillens in Oakland from 2008-11.
Patriots S Steve Gregory and Jets CB Antonio Cromartie roamed the San Diego Chargers secondary together from 2006-09.
Jets S Yeremiah Bell played for the Miami Dolphins from 2004-11 and teamed up with a number of Patriots players. Bell played with Patriots WR Wes Welker (2005-06), Patriots OL Donald Thomas (2008-09) and Patriots DL Rob Ninkovich (2007-08).
Jets S LaRon Landry teamed up with Patriots WR Brandon Lloyd for one season in Washington (2007).
Patriots LB Niko Koutouvides played one season in Tampa Bay with Jets P Robert Malone (2010).
Former College Teammates
Jets QB Greg McElroy played at the University of Alabama with Patriots DL Brandon Deaderick (2006-08) and LB Dont'a Hightower (2008-10).
Jets QB Tim Tebow teamed up with Patriots players DE Jermaine Cunningham (2006-09), TE Aaron Hernandez (2007-09) and LB Brandon Spikes (2006-09) at the University of Florida.
Patriots OL Marcus Cannon and Jets WR Jeremy Kerley were teammates at TCU from 2007-10.
Patriots WR Brandon Lloyd played at the University of Illinois with Jets G Brandon Moore from 1999-01. Patriots rookie DB Tavon Wilson and Jets TE Jeff Cumberland also played together for the Fighting Illini from 2008-09.
Patriots DE Rob Ninkovich played with Jets TE Dustin Keller at Purdue from 2004-05.
Patriots rookie DB Alfonzo Dennard played one season (2008) with Jets G Matt Slauson at Nebraska.
Patriots P Zoltan Mesko and Jets LB David Harris played together at the University of Michigan from 2005-06.
Patriots G Logan Mankins played at Fresno State with Jets LB Garrett McIntyre from 2002-04. Patriots C Ryan Wendell played with McIntyre for one season (2004) and also played with Jets P Robert Malone from 2006-07.
Patriots RB Stevan Ridley was teammates with Jets S LaRon Landry for one season at LSU (2007).
WHAT TO LOOK FOR THIS WEEK AT JETS
Bill Belichick (199) needs one more win to become the eighth NFL coach with 200 victories.
With one touchdown pass against the Jets, Tom Brady will extend his streak to 43 straight games with at least one touchdown pass and continue his third longest streak all time, behind Drew Brees (53-current) and Johnny Unitas (47).
Brady has 51 career 300-yard games in the regular season and needs one more to break a sixth place tie with Hall of Famer Dan Fouts (51) and move into a tie for fifth place with Kurt Warner (52).
Brady has two rushing touchdowns in 2012 and needs one more to tie his single-season career high of three set in 2011.
Brady tied Drew Brees with his ninth NFL game with four touchdowns, 300 yards and no interceptions against St. Louis and needs one more such game to be alone in first place.
Brady (42,955) needs 85 passing yards to move past Dan Fouts (43,040) into 10th place all time. Brady (2,976) needs 24 passing yards for his 10th 3,000- yard season.
Stephen Gostkowski (7-of-10) needs one more 50-yard field goal to tie Adam Vinatieri (8-of-17) for most 50-yard field goals in Patriots history.
Gostkowski has two 50-yarders so far in 2012 and can become the first Patriots player with three 50-yard field goals in a single season.
Jerod Mayo needs to have a 10-plus tackle game against the Jets for his ninth game in 2012 and his fifth straight game with 10 or more tackles. His career best is two fourgame streaks with 10 or more tackles in 2010 and ten games in 2010 with 10 or more tackles.
Rob Ninkovich has a team-leading five forced fumbles. If he has one more forced fumble he will break a tie with Mike Vrabel (five in 2007) for the most forced fumbles for a Patriots player within the last 20 years. Ninkovich has 6.0 sacks in 2012 and needs one more to set a career best. He had 6.5 sacks in 2011.
Wes Welker (16) needs one more 10-plus catch game to break a second place tie with Marvin Harrison (16) and Andre Johnson (16) and tie Jerry Rice (17) for the most 10-catch games in NFL history.
Welker needs one reception to extend his streak to 88 straight regular-season games with at least one reception as a member of the Patriots to extend his franchise record. Welker has an overall streak of 104 straight regular-season games with at least one reception, including his time with the Miami Dolphins.
Since the 2010 season, the Patriots are 18-0 in the second half. In both 2010 and 2011, the Patriots were 8-0 in the second half of the season. Their last loss was in the 2009 season-finale at Houston, a 34-27 loss, on Jan. 3, 2010.
3
The Patriots have lost three games in 2012 by two points or fewer. They are the first team to lose three games by two points or less in the first six games since the 1960 Dallas Texans.
3
Rookie DE Chandler Jones has forced three fumbles on sacks so far in 2012.
3
Julian Edelman returned his third punt for a TD vs. Indianapolis and joins Troy Brown and Irving Fryar as the only Patriots with three punts returned for a touchdown.
3
Rob Ninkovich has three forced fumbles on sacks so far in 2012.
4
The number of interceptions in 2012 by rookie S Tavon Wilson, one more than the total he had during his college career at Illinois.
6
The number of sacks by rookie DE Chandler Jones in the first ten games of the season. The Patriots rookie record for most sacks in a season is 10.5 by Garin Veris in 1985.
7
The number of strip-sack/turnovers the Patriots have in 2012 with 1 by Vince Wilfork and 3 each by Chandler Jones and Rob Ninkovich.
11
The number of 20-yard runs by RB Stevan Ridley. Since 2000, Corey Dillon and Antowain Smith are tied with 13 runs of 20 or more, followed by Ridley and Laurence Maroney (11).
9
The number of times that Wes Welker has reached 100 yards receiving in a half (6 in the first half and 3 in the second).
20
The number of rushing yards the Patriots defense held Tennessee to in the 2012 season opener – tied for fifth-lowest total in team history.
35
The number of first downs by the Patriots vs. Denver (10/7) to set a franchise record and make the Patriots the first team since the 1970 merger to have three straight games with 30 or more first downs.
47
Julian Edelman had a 47-yard run vs. Indianapolis, the longest run ever by a Patriots wide receiver, topping a 35-yard run by Troy Brown in 2000
51
During the Patriots 18-game second half winning streak, the Patriots have forced opponents into 51 turnovers, while turning the ball over four times.
842
The number of rushing yards through the first 10 games by Stevan Ridley, putting him on pace to finish the year with 1,347 yards and become the 12th Patriots player to reach 1,000 yards.
1
Tom Brady became the first player to follow a 500-yard performance with a 400-yard performance after Brady had backto- back games with 517 yards and 423 yards to start 2011.
4
The number of seasons that Brady has reached 4,000 passing yards. His four 4,000-yard seasons are tied with Warren Moon and Philip Rivers for the fifth most in NFL history.
6
Brady became the sixth NFL quarterback in NFL history to have 30 or more touchdowns passes in at least three seasons.
14
Tom Brady is one of 14 quarterbacks in NFL history to throw for 500 or more yards after he passed for 517 in the 2011 opener at Miami.
22
The number of times Tom Brady has earned AFC Offensive Player of the Week honors to tie Peyton Manning (22) for the most Player of the Week awards earned by a player since the accolade was instituted in 1984.
34
The number of times that Brady has thrown for at least three touchdowns with no interceptions, third in NFL history behind Peyton Manning (37) and Brett Favre (36).
42
The number of consecutive games that Brady has thrown at least one touchdown pass, third best behind 53 by Drew Brees and 47 by Johnny Unitas.
51
The number of regular season 300-yard passing games by Tom Brady, a team record.
103
The number of times that Brady has thrown two or more touchdowns in a game. The Patriots are 87-16 when he throws for two or more touchdowns.
5,235
The number of passing yards by Brady in 2011, the second most in a season in NFL history.
3
The number of Super Bowl championships the Patriots have won since Robert Kraft purchased the team in 1994. That mark is the highest total in the NFL over that span. Only Denver (2; 1997 and 1998), Pittsburgh (2; 2005 and 2008) and the NY Giants (2: 2007 and 2011) have won multiple Super Bowl titles since 1994.
6
The number of conference championships the Patriots have won since Robert Kraft purchased the team in 1994. That mark is the highest total in the NFL over that span. Pittsburgh is second with four conference titles since 1994.
11
The number of division championships won by the Patriots since Kraft purchased the team in 1994.
13
The number of playoff seasons earned by the Patriots in the 18 seasons since Robert Kraft purchased the team.
19
The number of playoff games the Patriots have won since Robert Kraft purchased the team in 1994. That mark is the highest total in the NFL over that span. Pittsburgh ranks second with 17 playoff wins over that span.
29
The number of playoff games the Patriots have appeared in since 1994, the most in the NFL. Pittsburgh has the second most with 27.
200
The number of consecutive home games that have been sold out, including playoff and postseason games dating back to the 1994 season opener.
4
Bill Belichick is one of just four coaches to win three championships since the Super Bowl era began. Belichick joins three members of the Pro Football Hall of Fame in the exclusive club (Chuck Noll 4, Joe Gibbs 3 and Bill Walsh 3). Belichick is the only coach to win three Super Bowls in the post-1993 salary cap era and the only one to ever win three in four years.
199
Bill Belichick has 199 career victories as a head coach, including playoff games for 8th place all-time.