(On the expectations heading into camp)
"Personally I can only speak to myself and all I can tell you is that it's no different than any other camp. You come out here and compete and that's what football is. Everybody is fighting for a job and they're just trying to give it the best that they can and get better every day."
(On the intensity level of camp based on the fact that there are now 90 guys fighting for jobs)
"I mean it's always intense whether there are 50 spots, 60 spots or 100 spots, it's always going to be intense. So it's not about the numbers. It's about who's going to have the heart and who's going to come out and fight and play hard. That's what it's about. It's football."
(On if the team can build on last season and if they have any momentum heading into this season)
"I don't really want to talk about last year. It's all about this year. We're just trying to play hard and that's all. Competing at the end of the day."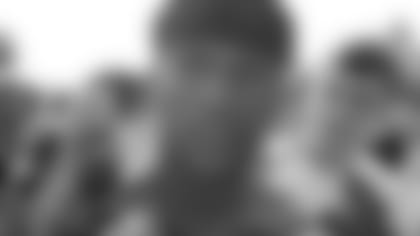 PATRIOTS WR JABAR GAFFNEY
(On if there are any differences between Tom Brady during his first stint with the Patriots and his current one)
"He's still the leader of this team and he goes out there and shows that and proves it every day."
(On Brady's top level quarterback play this late in his career)
"He works hard. Day in and day out. In the film room, on the game field and on the practice field. He's a hard worker and to stay at that elite level you have to put in that hard work and he does."
(On if the team is excited to practice and play against the Saints next week)
"Yeah we've been getting after each other a little bit these past couple of days, so it will be good to see another color jersey come in here next week."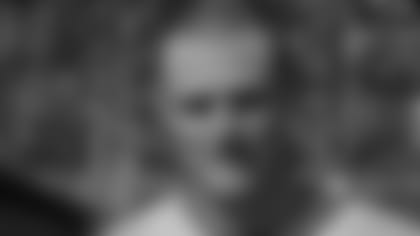 (On if he's looking forward to getting game action in the preseason)
"I'm looking forward to the day off tomorrow. I'm a one day at a time kind of guy so I'll look forward to that on Wednesday."
(On how his level of comfort with the offense translates to his on-field performance)
"Yeah more production on the field. Smarter reads and protecting the ball."
(On if there is anything in particular that has helped him become more comfortable with the offense)
"I think having a spring under my belt and going back to day one of how we do things is the kind of stuff that I missed last year from day one. So I was trying to play catch up [last year] and it's hard to play catch up in this offense."