A week after an emotional and disappointing loss to the Jets in New York, Bill Belichick's Patriots (5-2) return to Gillette Stadium to battle another AFC East rival as Joe Philbin's Dolphins (3-3) swim north. New England clearly hasn't been playing its best football of late, and save for a comeback TD with five seconds to play against the Saints the Patriots aren't far from a three-game losing streak. That's exactly the spot Miami is in, as three-straight losses have wiped out some of the excitement from the team's 3-0 start to the year. The Dolphins entered the year with the hope of closing the gap and competing with the Patriots for the division crown. They're within striking distance of that goal and playing competitive football while the banged-up Patriots are struggling to keep things rolling. Heading into Halloween week both teams will be hoping for more treats than tricks. While you prepare for Sunday's 1 p.m. kickoff, enjoy this ghoulish, ghastly but mostly ghost-free edition of the Patriots vs. Dolphins Pregame Six-Pack!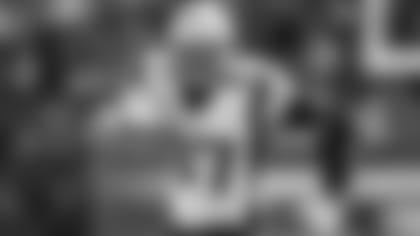 Gronk's world** - Late last week Gronk Nation was proclaiming via twitter that the star tight end had been cleared and was ready for takeoff against the Jets. Really, though, the entire world is Rob Gronkowski's at this point. He tied a career high with eight catches totaling 114 yards in New York. While he didn't score, he was very close on a few occasions. There was a talk radio-type argument this week that Tom Brady forced the ball to Gronk and that 17 targets were way too many. That just proves people are never happy. All year the talk was about Gronkowski's return and now that he's back people don't want Brady to treat him as what he is - clearly the best option on the New England offense. It seems obvious that Brady can and should continue to feature Gronkowski. He's the surest-handed, most reliable, proven, capable target that Brady has at his disposal right now. When in doubt, why would he throw anywhere else? Gronk looked good and given everything else on the offense Brady should ride his star pass catcher for a long and as far as he can. That needs to continue against the Dolphins as the Patriots need No. 87 to help fix the problems the offense continues to have on third down and, for the season as a whole, in the red zone. It's time for a return to Gillette for the Gronk Spike.
Health check** - The growing list of injured players and banged up bodies remains a major story in New England. The practice participation report even got an unfortunate boost of star power on Thursday when Brady was listed as being limited in practice with a right shoulder injury. Tommy Kelly (knee) and Leon Washington (ankle) continued to miss practice all week and will sit out a third straight game. Danny Amendola (concussion/groin) said he was "ready to go" after practicing on a limited basis all week, but may not be a certainty to return to action after missing the Jets game. Aqib Talib (hip) was limited all week and upgraded from doubtful a week earlier to questionable. He's as important a player as there is on the New England roster at this point and his return would be even bigger than Amendola's, but doesn't seem anywhere near a certainty. New England is wounded on both sides of the ball, including plenty of key players. The team can ill afford to have too many more injuries at this point, and can only hope the health pendulum is beginning to swing in the other direction against a relatively healthy Miami team.
Chandler's time to shine** - Chandler Jones is in the midst of his Year 2 Jump. He leads New England with 6.5 sacks and 13 QB hits. He's been more and more active in recent weeks, including his 11 tackles to go with two sacks against the Jets. With Vince Wilfork and Jerod Mayo done for the year, there is even more pressure for Jones to be a key playmaker and force on the New England front seven. So far, he seems up to the challenge. Jones has a chance to have a huge week against the Dolphins. Miami's offensive line has struggled all year. Left tackle Jonathan Martin simply isn't capable of doing the job. The Dolphins acknowledged that by trading with the Ravens for Bryant McKinnie this week. But it's unlikely the veteran will be ready in time to take over for Martin. Jones should absolutely eat Martin alive and a few big plays from him early could set the tone for the game. With many of New England's top veteran defenders out of action or hurting, this could be Jones' breakout, signature game as the budding star of Matt Patricia's unit. That's certainly possible against a line that's allowed Ryan Tannehill to be sacked 26 times in six games, ranking 31st in sacks allowed per pass play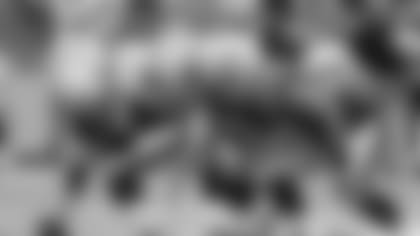 Protect and serve** - There are a lot of reasons that the Patriots offense has struggled in a variety of areas through seven weeks of the season. Personnel changes have hurt. Injuries are an issue. Rookies have struggled catching the ball. As former Red Sox GM Theo Epstein might put it, it's been a multi-factorial issue. The one area that has been a problem and really has no excuse for it is the offensive line. The group just hasn't gotten the job done consistently enough this season. The pass protection has been a clear problem of late, with Brady getting sacked 13 times in the last three games. Logan Mankins and Co. clearly know they haven't been playing well enough, and the Pro Bowl guard's frustration was evident on the sideline in the second half last Sunday in New York. The Dolphins have a pretty talented defensive front that can play stout against the run - Miami allows just 3.8 yards a carry - and can get after the quarterback a little bit, especially with Cameron Wake getting healthier coming out of the bye. Given all the uncertainty in so many other areas of the Patriots roster and team, the offensive line should be shouldering the load and become more of a strength for New England. It won't be easy, but it would certainly be nice to see a little bit more of that against the Dolphins.
Turnover success** - The one thing that the Patriots have really been able to count on this season - a strength that's gone back for years now - is winning the battle of the turnovers. New England has forced a turnover in 34 straight games. The offense has turned the ball over just eight times and three of those came on opening day. At plus-5 for the season, New England is tied for sixth in the NFL in turnover ratio. Miami is middle of the pack in turnovers, tied for 17th in the league at minus-1 through six games. One of the key mistakes in last Sunday's loss was Brady's pick-six interception in the third quarter. Those kinds of untimely mishaps for a team that's playing so many close games can be major swings of momentum and on the scoreboard. The Dolphins have lost two straight games by a total of five points. The Patriots have had six of seven games this season decided by a touchdown or less. There is a good chance this could be another close, hard-fought, once-score battle and in those games staying on top of the turnover battle is key. The Patriots just aren't good enough to overcome turnovers on offense right now and just not healthy enough to get the job done without them on defense.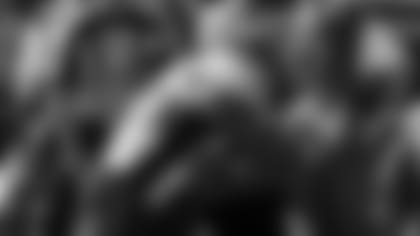 Big play concerns**- With Talib banged up and uncertain to play, this matchup with Mike Wallace, Brian Hartline and the Dolphins passing attack is a bit more concerning. While neither guy has numbers that are out of this world this season, each can get down the field and make plays. Hartline leads Miami with 31 catches and has a pair of touchdowns, including a 34 yarder. Wallace has 27 catches with a 49-yard long on the season. The former Steelers playmaker was often the focal point of Belichick's defensive schemes in matchups with Pittsburgh. That may be the case again, but it won't be as easy if Talib is either out of action or limited in his return. If Talib does play, look for Miami to test him early to see where he's at physically. The Patriots have allowed 21 passes longer than 20 yards this season, and four of those came last Sunday with Talib out of action. If the big-play problem that killed the defense early last season returns, it could be a death blow given New England's current offensive issues. Miami doesn't run the ball all that well and may not be able to protect long enough for Tannehill to take chances down the field. But the Patriots need to have solid tackling and the back end must keep Hartline and Wallace from getting behind the defense. Nothing kills a defense, or can upset a coach more, than giving up big chunks of yardage. With Hartline and Wallace the Dolphins have the potential for big plays. With Talib out or limited, the Patriots have the potential to give them up.
Prediction:
At the NFL Scouting Combine the Miami staff talked about wanting to close the gap on the Patriots after trailing New England by five games in the division a year ago. At this point nearly midway through the season, the gap is indeed much tighter. Still, going on the road to Foxborough in October is a tough task for Miami. New England is 21-1 at home in the month dating back to 2003. But this isn't your traditional Patriots team. Still, there is plenty of reason to like New England's chances in what will probably be another reasonably tight game. Jones should be a factor in the pass rush. Miami hasn't run the ball all that well, so New England's growing issues on run defense might not be magnified. Brady is clearly focused on improvement. Most importantly, Gronkowski looks like he's healthy and maybe ready to carry this passing attack and offense for a while. Getting Amendola and/or Talib (I'm actually doubtful the cornerback will play) back would be a big boost. But even without that as long as the Patriots don't get upside down in the turnover game, I look for the home team to get the job done. Gronkowski finds the end zone at least once, Jones has three sacks, New England wins the turnover battle and gets the 24-17 victory to improve to an admittedly ugly 6-2 in the standings, but 6-2 none the less.