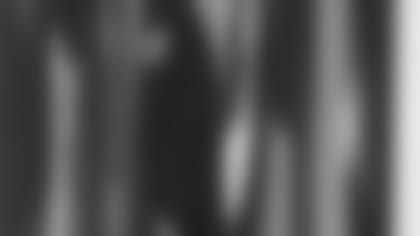 ]()
             FOXBORO, Mass.—The New England Patriots announced that they have waived running back Robert Edwards today.  

"This in no way detracts from the remarkable accomplishments Robert has achieved through two years of dedication and commitment," said Patriots Head Coach Bill Belichick. "He has our lasting respect and admiration and his story will always be an inspiration to everyone. We just reached the point where we ran out of time."
Edwards, 26, was selected by the Patriots with the 18th overall pick in the first round of the 1998 NFL draft. The 5-foot-11-inch, 218-pound running back out of Georgia made an immediate impact as a rookie, starting the last 15 games of the season and rushing for 1,115 yards and nine touchdowns on 291 carries (3.8 avg.). He also finished third on the team with 35 receptions for 331 yards and three touchdowns. Shortly after his rookie campaign, Edwards suffered a knee injury while participating in an NFL all-star event during the week of the Pro Bowl in Hawaii (2/5/99). He missed the entire 1999 and 2000 seasons while rehabilitating the knee. He returned to action in June of 2001 when he participated in the Patriots mini-camp. He took his first live contact in over 29 months just six weeks later when the Patriots opened training camp on July 23, 2001.