By the time the team convoy of buses pulled into the Gillette Stadium parking lot this morning, the players and coaches were still up, even if the sun wasn't. But after a few winks, some unpacking, and some laundry, Bill Belichick and his Patriots had fully completed their return from a successful, extended stay in Atlanta.
New England flew down to Georgia Monday night, spent Tuesday as the guests of the Atlanta Falcons for joint practices at the Falcons' headquarters in Flowery Branch, Georgia, then last night beat Atlanta 28-10 in their second preseason game.
"Short night, but good to be back home. ... and back to normal," Belichick said via conference call Friday evening.
"When we talked with the coaching staff and even some of the players on the way back, we all felt like we had a good week in Atlanta. They're a good football team. They do things differently than us, but that's good because we need to see those things. To work against them was very beneficial. We learned a lot and got a lot of good experience, both in the game and on the practice field. "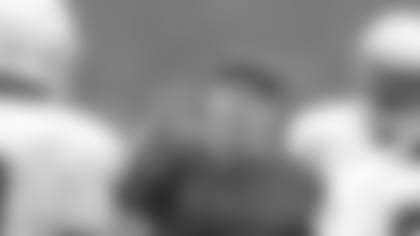 ]()With the official training camp schedule now complete, Belichick and his staff will begin to alter the practice and preparation format this coming week to help the players become conditioned to how the routine will be in the regular season, which starts in September.
"We're, at some point here, going to move along into more of a conventional week of preparation. It won't be regular season-type, but it will be closer to that than what these few weeks have been," Belichick explained. "We'll be making that transition somewhere along the line with the Rams and the final week against the Giants.
"We'll be back Sunday for, probably, a lighter day, and then, the rest of the week ... to be honest with you, I'm not sure how we're going to work things this week. That's one of the things that we need to talk about as a staff the next couple days."
This transitional period is something Belichick said he's been doing since he was an entry-level assistant with the Baltimore Colts during the 1970s, when NFL clubs had six preseason games.
"By the time we got to the regular season, as a young coach, I certainly knew what the regular season routine was going to be, as far as breaking down film, preparation work, practices, those kind of things ... We got a lot of regular season work in preseason."