There was some question about whether James Sanderswould be a Patriot this year.
Other than Matt Cassel, Sanders was the biggest-name Patriot on the free agent market when his rookie contract ended at the conclusion of the 2008 season. He admitted recently that he seriously considered looking elsewhere for employment, but that the level of interest he expected to receive from other clubs just wasn't there.
Sanders eventually agreed with New England a reported three-year deal worth $ 9 million.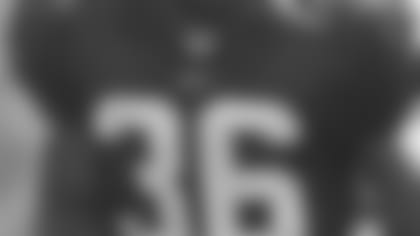 ]()"I was weighing all my options," he revealed. "I had a couple – not as many as I thought would have been there going into the offseason. I just realized this was the best place, the best fit for me the next couple of years, to get an opportunity to prove myself in a system I already know. It puts me in the best position personally to make plays as well as help the team win."
Still, Sanders could have accepted an offer from another team. Yet he didn't. One of the main reasons, he explained, was his relationship with head coach Bill Belichick. Earlier this offseason, before inking his new deal with the Pats, Sanders and Belichick had a series of frank, one-on-one discussions.
"I think it did a lot … getting to talk to him on a personal level as well as on a coaching level," said Sanders. "I told him things I had never told him before, and he told me things he's never told me before. For me, it just solidified our relationship."
Sanders went on to divulge that while he was already comfortable being in New England, being an integral part of the Patriots system, he was touched hearing how much his head coach really wanted him to stay, how much he trusts Sanders and loves having him on his team.
"He felt like I was a guy that, when things got rough on the field, the guys can rally behind," Sanders continued. "I've been through some tough games, though haven't won a championship yet, unfortunately. But we've been through some tough battles, and we've won most of our battles.
"On the sideline, it can get crazy. He told me, and told my representative, that he sees me as one of those guys that, when things get rough, the team could look to. I really admired that and appreciated him saying that. That was just one of many things he said that really stuck."
In four previous NFL seasons, Sanders has registered a total of just under 200 tackles and 5 interceptions. He's also one of the more durable Patriots defenders, having missed just nine games in that span.
As he prepares to enter his fifth year as a pro, Sanders claims he is just now starting to get settled in his role with the Patriots.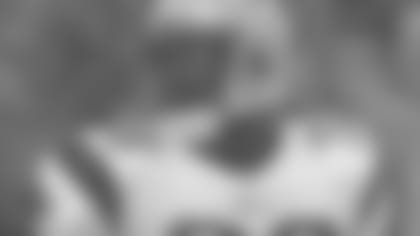 ]()"Time goes by fast. I barely started to get comfortable being here, playing on a Bill Belichick team. Bill, he's a guy, just the way he is, he commands a lot of respect. He can be intimidating at times, but over the years, you get to know him more and more. You get to see that he's a real serious guy, but at times, he can be relaxed and joke around. During this whole offseason, he and I had a chance to talk a couple of times. He knows I have a lot of respect for him; I've learned over the years that he has a lot of respect for me, too."
Sanders also holds veteran Rodney Harrisonin high regard and hopes his playing days with in New England aren't over.
"I would like to see him come back. He's like our big brother," Sanders said of Harrison. We love having him in the locker room. I love playing with the guy … a guy who plays with that kind of emotion and that kind of passion. He just rubs off on everyone in the locker room as well as on the field."
Whether or not Harrison returns to the Patriots, Sanders will find himself taking on more of a leadership role among the defensive backs. As a safety, he'll have little choice but to be an influential force both on and off the field.
"We're the ones in charge back there, so, we've got to take control of the secondary and make sure that we're all on the same page and have everyone in position to be the most successful," Sanders observed.
"Then, off the field, while we're working out, I'm not a big rah-rah guy. I don't say too much. But we work extremely hard in the weight room and on the field, and I like to consider myself one of the hardest working guys. And I have noticed that a lot of guys look to me in terms of work, when we go out there and want to get better, get in shape, improve year-to-year. We want to make plays, and to do that, that starts with the offseason program."
As he looks around the locker room this offseason, Sanders sees that the team is in a bit of a transition period. Having signed veterans Shawn Springsand Leigh Boddento help bolster the secondary, New England has more height, more depth, and more experience at the position. But the fact remains, there remain only a handful of players on the roster who have won Super Bowls with the Patriots.
"Yeah, we've been known as an older team, but that's not so much the case anymore," he added. "We have a nice mixture of younger guys, guys trying to get into the prime of their careers, to veterans who are still playing at a high level. I think that's going to make us a better team – experience along with youth, savvy players along with explosive players."
]()Sanders feels that with the expected return of quarterback Tom Bradyfrom a serious knee injury, coupled with the free agent and draft moves that New England has made so far, the pieces are in place for the Pats to make another championship run, despite the fact that their AFC East rivals have also made considerable moves to be more competitive.
"The team's pretty much intact from last year. Added a couple of new faces here and there, but the team's looking good right now. We're excited, we're in the weight room working hard, we're on the field running, pushing each other because we know we have a long season ahead. The AFC has always been tough, but it's a lot tougher now. We went 11-5 [last season] and didn't make the playoffs. That doesn't happen too often.
"With the leaders that we have, Tom coming back … We do have a strong hunger. That 11-5 wasn't good enough. Obviously, we have to do better than that."