TAMPA – Good thing it's only preseason.
That's about the only good news the Patriots can take from Sunday night's 27-10 pillaging by the pirates in pewter pants.
The tone was set on the game's opening drive – a methodical 9-minute, 38-second scoring march by the Tampa Bay Buccaneers, who threw and ran at will over New England's starting defense (minus LB Adalius Thomasand safeties Rodney Harrisonand James Sanders). The Pats couldn't get into a rhythm offensively after that, and when they did, the game was already out of reach.
"There were a lot of players who didn't make the trip," head coach Bill Belichickobserved afterwards. "We will try to build on the positive things and work on the negative things so we can improve our game a little bit … that's the way it is in preseason."
On that Bucs scoring drive that opened the game, Tampa Bay kept possession by succeeding on all four of their third-down opportunities. For the game, the Bucs converted 50 percent of their third downs. New England's third-down efficiency, conversely, was only 27 percent. The Pats couldn't keep the Bucs off the field, nor could they stay on it. That typically doesn't give a team much chance to win.
Tampa's offense piled up 170 yards on the ground over four quarters. Early on, they appeared to find a weak spot on their right (New England's left, where Ty Warrenlines up). The Pats countered with a mere 56 rushing yards.
This past week, QB Tom Bradyvowed he'd play against Tampa, but it turned out he didn't even make the trip. Without him, the offense lacked punch. Backup Matt Casselwent 6-for-10 for only 57 yards – numbers that could have been better if not for three dropped passes by his receivers. Matt Gutierrez, who missed some practices this week with what Belichick said was a bruise, suited up but did not take the field. Rookie Kevin O'Connell, who spelled Cassel late in the third quarter, got off to an inauspicious start before turning things around (see below).
During the Bucs' opening drive, safety Brandon Meriweatherleft the game with what was described as a leg injury. He limped badly off the field and never returned to action. With the Pats already thin at defensive back, the team can ill afford to lose any players for an extended period of time.
Sure, the stats say he averaged only 2.1 yards per carry. He was cut down in the backfield a few times, which didn't help his numbers. But on his first few carries, RB Laurence Maroney gained good yardage and, more importantly, looked confident and strong doing so. He made decisive cuts, protected the football, and lowered his shoulder into defenders. New England could use a lot of that this year.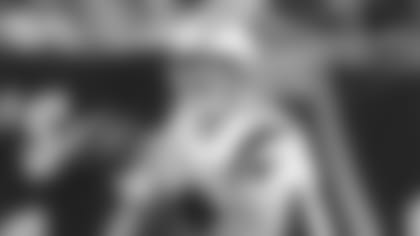 As noted above, the rookie made his second appearance in a Patriots uniform, and after just one play, he was picked off. But O'Connell kept an even keel and that helped him and the offense bounce back.
"I just let them know [the interception] was all one me," O'Connell confessed in the locker room after the game, "and not to change a thing because we'll be able to go down and score."
His confidence and athleticism were key to his engineering a nine-play, 58-yard touchdown drive to start the fourth quarter, capped off by FB Heath Evans'one-yard plunge.
"I think I was trying to do too much on the first play," he said of his INT. "It's another learning experience for me. I just have to get back to practice this week and improve."
New England finally got on the board with Stephen Gostkowski's53-yard field goal at the end of the first half. It was the second-longest three-pointer of his pro career and a good confidence booster for the third-year kicker.
The third preseason game is universally considered the most important, at least from a starters-getting-playing-time standpoint, and the Pats have a short week to prepare for theirs. Monday is an off day for the players and coaching staff, followed by two days of practice and a walkthrough on Thursday. Friday night, New England hosts the Philadelphia Eagles at Gillette Stadium. Perhaps then we'll see Brady and some of the other missing players. If so, that should give us a better sense of what to expect from the 2008 Patriots.