What a time to be a fan of New England pro sports.
First, back in the fall, the Red Sox won their second World Series this decade. Then, the Patriots came just seconds away from completing the first 19-0 season in NFL history. And now, the Boston Celtics have brought the luster back to the NBA by renewing their Finals rivalry with the L.A. Lakers.
"To have a baseball team world champions, the football team [having won three Super Bowls], now possibly the basketball team. It's just a great legacy of championships around here. Hopefully, it continues," said S Rodney Harrison this week.
The excitement is contagious, with players from all three teams having been spotted at the others' games in the past year. Last autumn, for instance, some of the big-name Celtics came to a Patriots game here at Gillette Stadium during New England's historic run through the regular season. And after winning baseball's most coveted prize, several of the most notable Red Sox caught a Pats game after being honored on the field before kickoff.
Now, it's the Patriots' turn to play the role of fans. During the NBA playoffs, head coach Bill Belichick and several of his players have been highly visible faces in the crowd at the Garden. Belichick even joked recently that he was so close to the bench during the Eastern Conference Finals versus Detroit that he felt "like the team mascot."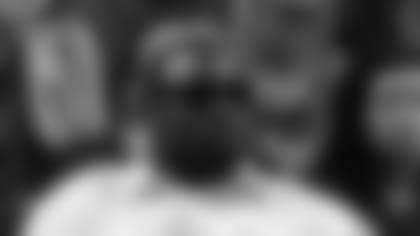 "The seats are awesome," he added. "There is a lot of contact down there. It looks like a lot of tight ends playing … and bigger."
Sunday night, when the Cs beat the Lakers in Game 2, several Patriots seen courtside included LB Adalius Thomas, DL Richard Seymour, WR Wes Welker, WR Jabar Gaffney, TE Benjamin Watson, DL Ty Warren, NT Vince Wilfork, and WR Chad Jackson.
QB Matt Gutierrez, a northern California native, watched the game from his home here in New England, but he has an extra incentive to root for Boston. Celts forward Leon Powe (6-8, 240) played basketball against Gutierrez in high school, and Gutierrez still keeps tabs on his former opponent – despite the mismatch Gutierrez suffered back then.
"He was dominant in high school … I was a victim," laughed Gutierrez, who's no slouch at 6-4, 230 pounds.
"That was exciting," he added Monday, following Powe's impressive performance in Game 2. "Some of my friends from back home, we always pull for the hometown guys, and they were texting me back and forth saying, 'Can you believe it? Look what he's doing.'"
Fellow QB and Bay-Area native Tom Brady has also come down with a case of green fever.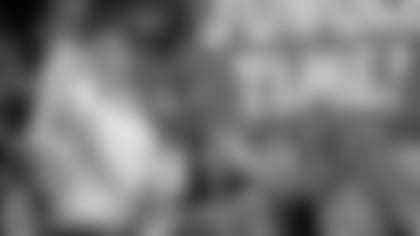 "They're fun to watch. It's been fun to watch the city really rally around the team. They went from not a very good team two years ago to the best team in the league this year, so it's a great start. There are a lot of guys [on the Patriots] who have played basketball, so a lot of guys follow them pretty closely."
As for his own basketball background, Brady described his high school position as "ball hog."
"I was ball-hogging forward who couldn't jump," he said with a smile. "I was a big 2 [guard]. I didn't pass much."
Harrison, who originally hails from the Chicago area, admitted he's torn about whom to cheer for in this NBA Finals series.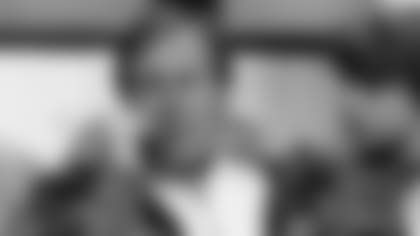 "I'm kind of split on that one. I played out in San Diego for 9 years, so I was a Lakers fan," he explained. "Obviously, being out here, I like the Celtics as well. I like Sam Cassell, Paul Pierce, and those guys. Hopefully, the best team will win."
Belichick, however, made it clear that he's unequivocally backing Boston.
"I am really happy for them," he said. "They have a team that works hard and knows how to win and I'm happy they are winning."