As the two-time defending Super Bowl champions the Patriots didn't enter the 2005 offseason with an abundance of glaring holes to fill. The unknown status of Pro Bowl linebacker Tedy Bruschi aside, and the always necessary retooling that was needed in areas like the secondary and offensive line, New England has had the luxury of adding depth, experience and competitive bodies to one of the deepest rosters in football.
With that in mind the team has apparently added another athlete to what is quickly becoming a highly competitive return unit by reportedly reaching an agreement with veteran free agent Chad Morton earlier this week. According to various published reports the agreement is a one-year deal for $600,000 that includes another $600,000 in incentives.
In the 28-year-old Morton, a veteran of five seasons with the Saints (1), Jets (2) and Redskins (2), New England gets an explosive returner who's averaged 9.0 yards on 79 career punt returns and 24.0 yards with three touchdowns on 174 career kick returns. The USC alum had his best season as a kick returner in New York in 2002 when he averaged 26.0 yards with two touchdowns on 58 returns.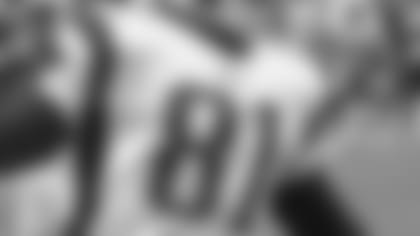 ]()Morton joins a New England return game mix that already includes legitimate candidates like Troy Brown, Tim Dwight, Kevin Faulk, Patrick Pass and Bethel Johnson. That doesn't even take into account other potential returners such as Tyrone Poole, Duane Starks and rookie Ellis Hobbs.
Johnson led the team in kick returns in each of his first two NFL seasons, including an AFC-best 28.2-yard average on 30 returns as a rookie in 2003. A year ago New England ranked ninth in the NFL in kickoff returns, while Johnson tied for fourth in the AFC with a 24.8-yard average. Arguably the most explosive player in kick return stable and one of the fastest players in the league, there have been questions about Johnson's work ethic and maturity at times leaving the receiver as a healthy day-of-game inactive at one point last season.
Working alongside Johnson returning kicks over the last few seasons has been Pass. A fullback/running back by trade, Pass has been sure handed if not explosive in his return duties although is better suited for leading the way up the field for the more explosive Johnson. Pass has averaged 21.0 yards per kick with a long of 36 on 34 career returns.
Dwight is also a new face to the Patriots return mix. The veteran missed recent mini camp action while still recovering from offseason foot surgery and has said he would like to limit his return duties to punts, but with 23.3-yard average with two touchdowns on 192 career kick returns he could also be an option on kickoffs. The soon to be 30-year-old speed burner whose biggest challenge has been staying healthy in recent years has a career 10.0-yard average with three touchdowns on 130 punt returns.
As a team the Patriots had a disappointing year returning punts last fall, ranking 29th in the NFL. For the better part of a decade Brown has been the primary punt returner in New England and is the team's all-time leader in terms of punt return yardage. The 12-year veteran has a career 10.6-yard average with three touchdowns on 237 career returns, but his 6.9-yard average a year ago on just 12 returns was well below his normal production. Brown may not have big-play potential he once had, but he's probably still the most sure-handed and dependable decision maker in the punt return mix.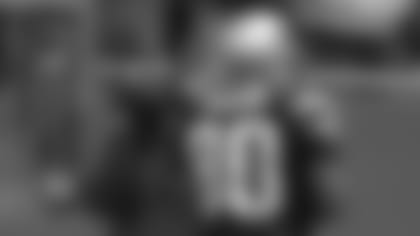 ]()Faulk took on a more active role on punts a year ago, returning a career high 20 for a 6.7-yard average. For his career, the third-down back has averaged 8.3 yards on 53 punt returns. And while he's no longer the primary returner on kickoffs, Faulk has a career average of 22.8 yards on 150 kick returns including two returned for touchdowns in the 2002 campaign. He may not be the top option for the job anymore, but serves as a solid fill-in when needed.
So while other teams have tried to play catch-up with the Patriots this spring, working to add talent to challenge the undisputed king of the football world, New England chugs along adding depth to the roster heading toward what should be the most competitive training camp the team has seen in years. The rich seem to be getting richer – and deeper – and that means the competition this summer will be strong for everything from starting spots to roster spots, and everything in between, including what should be an interesting battle for the right to return kicks and punts for the defending champs.
For video coverage of New England's newest free agent addition as well as a look at the team's overall return game, tune in to the latest edition of **Patriots Video News.**
Notes
According to a report in the Florida Times-Union the Jaguars were expected to work out former Patriots cornerback Ty Law on Thursday. "If he's healthy, we're interested,'' Jacksonville head coach Jack Del Rio told the Times-Union. "We're going to give him a physical and see where he is. We're doing our due diligence.'' The 31-year-old Law is still recovering from a foot injury that caused him to finish his career in New England on injured reserve before being cut for salary cap reasons on Feb. 25.