After sitting out the regular season finale against San Francisco and the playoff win over Indy, Richard Seymour remains listed as questionable for the Steelers game. But judging from Head Coach Bill Belichick's comments regarding the All-Pro defensive lineman has a chance to see some action.
Belichick admitted Seymour has made some progress this week as he tries to overcome a knee injury suffered Dec. 26 against the New York Jets. "It will probably come down to a game-time decision," Belichick said. "Richard wouldn't start but could give us some situational plays."
With the Patriots expected to see a steady dose of the Steelers vaunted ground game, having Seymour available, even on a limited, part-time basis, could be key.
"I wouldn't say* need," linebacker Tedy Bruschi said when asked if the defense needed Seymour to return this week. "I'd say *want. But once you start thinking that way and you're playing expecting Richard to be there that's when you get into trouble if he's not able to go."
Jarvis Green filled in for Seymour last week against the Colts and performed well. But the Colts and Steelers are light years apart in terms of offensive philosophy with Indy relying on Peyton Manning's air attack and the Steelers playing as physical a brand of football as any team in the league. Having Seymour back would certainly improve the defense's chances of limiting Jerome Bettis, Duce Staley and the rest of the Steelers second-ranked running game.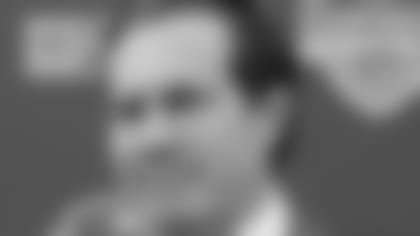 ]()As the Patriots prepared to board their plane to Pittsburgh Friday afternoon in preparation for Sunday's AFC title game against the Steelers, there was a common theme among the team – winning never gets old.
New England will be taking part in their third conference title game in the last four years, and Belichick, donning suit and tie as part of the league's national press conferences for the game, explained why the extra work is never unwelcome.
"It's an honor to be here," the coach said. "We just finished our 92nd practice of the season. It was 10 months ago when our offseason program began and six months ago when training camp began. We've put a lot of hours and a lot of energy into it and it was all to get to this point. It's a big accomplishment."
The three players that followed Belichick to the podium – Rodney Harrison, Bruschi and Tom Brady– all backed their coach's sentiments. Harrison, who went to the Super Bowl back in 1994 with San Diego before waiting nearly 10 years to make a return trip, said he's constantly talking to the younger players about the importance of appreciating the moment.
"I tell them all the time not to take it for granted because it's very hard to get here," Harrison said. "You always think you're going to win all the time but it doesn't always work out that way."
Perhaps it seems that way for Brady, who in four seasons as the Patriots starter will be making his third start in a conference championship game. He was asked if exercises like the one he went through Friday before departing for Pittsburgh ever lose their luster.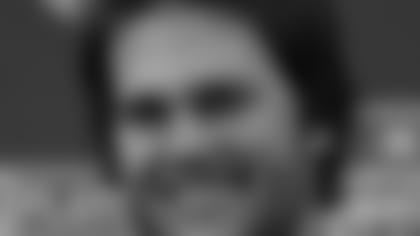 ]()"Certainly not," Brady said. "It's really quite an accomplishment for the team and quite special to be here. We still have plenty to accomplish and we have to go out and play our best game."
That certainly won't be easy against a Pittsburgh team that was perhaps even more impressive than New England in 2004. The Steelers split their first two games and then ran off 15 straight victories, including last week's 20-17 overtime nailbiter over the Jets in the divisional playoffs.
Pittsburgh's MO all season was smashmouth football and that physical style will offer a fascinating comparison to the Patriots at Heinz Field on Sunday. The Patriots usually carry a significant advantage into every game when it comes to toughness and hard-nosed attitude. The Steelers, however, take a backseat to no one in that department. Even their wide receivers are comfortable throwing their bodies around.
"Pittsburgh no question has the most physical corps of receivers in the league," Harrison said. "Even Antwaan Randle-El at 5-10, 190 pounds likes to stick his nose in there. [The game] should be a lot of fun. There should be some good collisions out there."
Bruschi even added the presence of quarterback Ben Roethlisberger as another factor in the physical battle. The 6-5, 241-pound rookie has made several plays after shaking off a sack and moving out of the pocket this season, including a couple against New England in the teams' previous meeting back on Halloween.
"Let's throw the quarterback into [that physical] group as well," Bruschi said. "He's a big, strong guy and he was able to escape from us a few times in the first game. He's able to turn those minus-7s into plus-17s in a hurry. This will be the most physical game we've played since the last time we played the Steelers."
The Patriots have an obvious edge in experience when it comes to big games but Belichick downplayed that by saying the only thing that matters is the events that transpire on the field come Sunday. "Experience is always a plus but it comes down to which team plays better on Sunday," Belichick said. "We have plenty of players who have been there before but they do as well."
Due to the possibility of inclement weather putting a potential crimp in the team's travel plans, the Patriots opted to leave a day early and spent Friday evening in Pittsburgh. The team normally travels the before a road game but snow was forecast throughout the Northeast for Saturday. So rather than potentially getting stuck, the team will conduct a walk-through Saturday in Pittsburgh instead of at Gillette Stadium before leaving.
"Leaving [Friday] afternoon might be a good thing," Brady said. "The team gets a chance to stay together, we have plenty of film to watch and go over things we want to do in the passing game. It's usually a little hectic Friday nights into Saturday. This will give us a little more time to get things done."