HOUSTON – Regardless of what the Patriots might hear coming out of the Carolina camp this week, don't expect these veterans to get into a bulletin board battle with their opponents. The week leading up to Super Bowl XXXVIII will be filled by press conferences, interviews and media members from all over the country trying to add a unique spin on the game, running with any comments that could be perceived as trash talk.
At the first official media availability this evening at the Patriots team hotel in Houston, a reporter paraphrased comments from Panthers offensive lineman Kevin Donnalley in a question to New England safety Rodney Harrison. Supposedly at a rally in Charlotte Donnalley asked the fans to observe a moment of silence for the fans of the Eagles, Rams and Cowboys, the teams the Panthers had already beaten in the postseason. Donnalley then said their would be one more moment of silence coming, suggesting that the Patriots would join the other three teams that have already fallen victim to the NFC champs.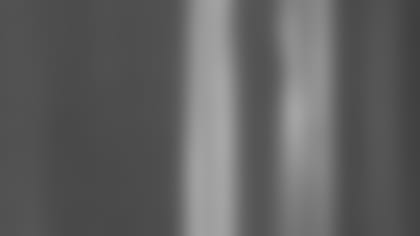 ]()
            "You listen to it but you really don't allow it to bother you," Harrison said of such potentially combustible comments. "I am sure he was very excited and kind of caught up in the emotion. But the great thing about football and sports is that it's not won or lost in the media. It's won on the field. And as much as he is talking, you still have to show up on Sunday. That's what it comes down to, who hits who in the mouth harder and who makes the most plays."  

And what would Patriots Head Coach Bill Belichick do if one of his players decided to engage in a little verbal warfare this week?
"Well, like Tom Brady said, it's the difference of thinking it and going out and saying it," Harrison said. "We don't care about that. We are not driven by talking in the media and talk in the papers. It's all about getting it done on the field. To answer your question though, he'll probably call us in and give us a verbal lashing."
Harrison was referencing Brady's response to comments made by Colts tight end Marcus Pollard leading up to the AFC Championship game. Essentially Pollard had said that if the Indy offense maintained its impressive production that "they can just give us the rings."
Brady addressed the comments in a league press conference prior to the AFC Championship game.
"Not only don't we say dumb things, we don't even think dumb things," Brady said.
Apparently that is the stance the team will maintain again this week amid the media circus of the Super Bowl. This team is more than willing to use the comments of others as motivation, but don't expect those in the New England locker room to retaliate -- at least not until Sunday evening at Reliant Stadium