Another modest crowd turned out to watch a practice that was a bit livelier and more competitive than in recent days and featured more situational work.
For the first time in three days Tom Brady was not forced to operate without three of his top weapons as Rob Gronkowski, Aaron Hernandez and Brandon Lloyd all returned to the lineup. Each took part in the workout fully, operating in drills and the full team action.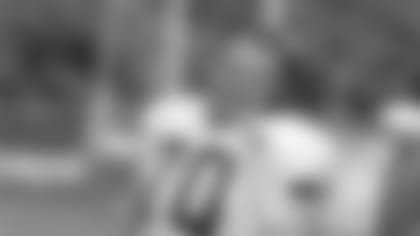 Logan Mankins was on the field in full pads but once again did not take part in any 11-on-11 drills with his teammates. During the team periods, Mankins ran sprints by himself on the opposite field. He did take a couple of reps in individual drills (both one-on-one and two-on-two) against the defensive linemen, however, perhaps an indication that he's nearing a full-time return.
Beyond that here are one man's observations from the practice fields:
Those players not taking part in the workout included: Eric Kettani, Alfonzo Dennard (leg), Malcolm Williams, James Ihedigbo, Spencer Larsen, Tracy White, Markus Zusevics (pectoral/NFI), Matt Kopa, Kyle Hix, Sebastian Vollmer (back/PUP), Visanthe Shiancoe, Daniel Fells (reported shoulder and leg/PUP), Jake Ballard (knee/PUP), Myron Pryor (shoulder/PUP), Gerard Warren and Jonathan Fanene. Those guys seen on the field in shorts included Kettani, Dennard, Larsen, Zusevics, Hix, Vollmer, Lloyd, Fells and Pryor. That group was seen riding the stationary bicycles at the start of practice and then continuing their rehab on the lower field.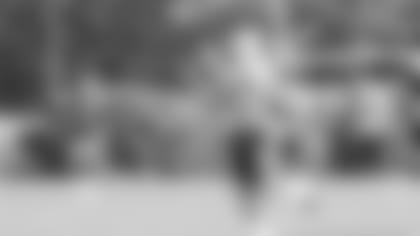 Hernandez spent some time with the running backs at the start of practice, taking handoffs and running short routes while the tight ends went through their routine elsewhere. Shortly thereafter he spent time with trainer Jim Whalen but he immediately returned to the action, perhaps after getting re-taped.
Jabar Gaffney ran past Devin McCourty on a go route during the drill but was unable to come up with Brady's pass when he came up lame with a right leg injury as the ball fell to the turf. Gaffney spent time with trainers and eventually removed his pads and watched the remainder of the proceedings from in between the fields.
Defensive lineman Marcus Harrison also was nicked up during the practice. He suffered what appeared to be a knee injury during a team period and was tended to by the medical staff for several minutes. He did not return but remained on the fields.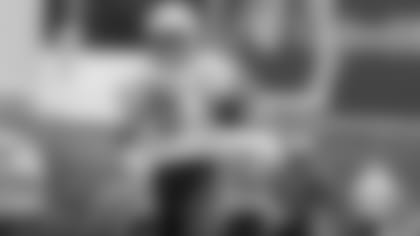 The 1-on-1 drills once again consisted of defensive backs vs. wide receivers and offensive linemen vs. defensive linemen. Marquice Cole came up with a terrific play, deflecting an out pattern with a quick lunge. Other than that most passes were completed, particularly when Deion Branch and Wes Welker were involved. Both consistently broke free, particularly when running in-cuts across the middle.
During the team periods the offensive line consisted of, from left to right, Nate Solder, Nick McDonald, Dan Koppen, Donald Thomas and Marcus Cannon. Ryan Wendell replaced Koppen after the first few plays while the rest of the group remained intact. Dan Connolly once again did not take reps in the 11-on-11s.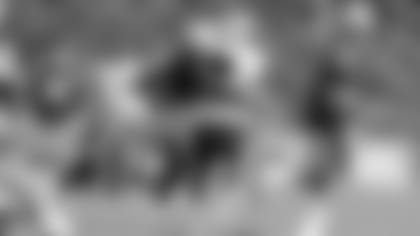 The defense once again enjoyed a strong day. Brandon Spikes was quite active throughout, both in terms of pass rushing and run stopping. Also, Chandler Jones continues to impress with his quickness. He blew in from the right side to stop Shane Vereen deep in the backfield on one early running play. Brady was consistently forced to take the ball down and look for receivers throughout the afternoon, which is a sign that the coverage was tight.
On more than a few occasions he was even forced to leave the pocket in an effort to buy extra time to wait for someone to come open. We should add that Sterling Moore appeared to share reps with Ras-I Dowling as the fifth defensive back. For the most part this summer it's been Dowling entering as Kyle Arrington has moved inside to the slot. Today Moore received plenty of run. * Later in the period Brady and Hernandez hooked up on a deep ball, taking advantage of a blown coverage. Tavon Wilson was the closest Patriot but clearly he was not the only one out of position on the play, as Hernandez caught the pass some 45 yards downfield with barely a blue shirt within 10 yards. * After taking some second-team reps the past two days, Ryan Mallett did not see much action today. At one point while Brady and Brian Hoyer were working on some fundamentals, Mallett was serving as an extra cover man during punt return work on the other field. Hoyer actually didn't get many snaps on Wednesday, either, as there was more of a focus on the run game with Brady taking the majority of reps. * Vereen was the back for much of the afternoon but didn't get many sizable holes to run through. He and Stevan Ridley were pretty well contained by the defense, but it was interesting to see the former Cal star taking the majority of reps. * We saw a glimpse of it against the Saints when Jerod Mayo made a terrific play to take down Darren Sproles on a third-down play and it continued on Wednesday as the linebacker is showing improved coverage ability. Mayo did a nice job of sticking with Vereen in the flat on one play and appears much quicker than he did for much of last year. As Andy Hart, our astute linebackers expert, pointed out, Mayo's knee injury certainly impacted that area of his game a year ago. * I apologize for the oversight but I did not notice the color of defensive coordinator Matt Patricia's socks today. * Brandon Bolden was an addition to the crew of punt returners during the special teams periods. He joined Julian Edelman, Jeremy Ebert and Branch during the second segment, handling his one chance without incident, other than the fact that he failed to carry the ball in his outside arm. Ebert, however, muffed a kick for the third straight day. Yesterday he failed to hold onto a kick while today and Monday were punts. If the rookie can work on that it would help his cause because he's been solid catching the ball as a receiver. He was flawless in that department again on Wednesday. * Jonathan Kraft escorted a group of kids onto the field about halfway through practice. The stayed for the remainder of the workout. * During the punt return work, rookie Nate Ebner knocked over Tim Bulman with a shoulder that appeared to be from behind. Bulman did not like the hit and gestured toward Ebner after the play. The block almost certainly would have drawn a penalty in a game, and was probably a bit more physical than most in a practice setting. Ebner did appear to come up with another interception, this one during 7-on-7s, although it was tough to see through a maze of players. * Lots of laps being run for false starts/offside penalties on Wednesday. We counted at least five with offensive linemen Derrion Weems and Kyle Hill running two apiece and defensive lineman Justin Francis running one. Bill Belichick seemed to ratchet up the pressure a bit in an effort to test his players' discipline in that regard, calling for longer counts and some movement along the defensive line at various times. * The public portion of training camp will wrap up with two more sessions set for Thursday and Friday, both running from 1:30 p.m.-4 p.m. After Monday's matchup with the Eagles the Patriots will travel to Tampa for joint practices with the Bucs Aug. 22-23 before the game on Aug. 24. As always, check with patriots.com for the latest schedule updates.