On a national level, many folks look at the Patriots and wonder just how many losses a team can sustain before finally succumbing and returning to the pack. Locally, with the advantage of having seen it all before at one level or another, people simply wonder how the different names will contribute to the team's success.
The 2005 Patriots will look much different than their 2004 predecessors. But according to Head Coach Bill Belichick and his most important player - quarterback Tom Brady - different doesn't necessarily mean better or worse, and it also doesn't only apply to one season.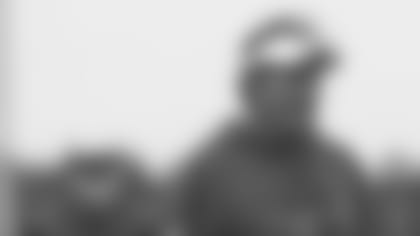 ]()"I think every year is its own year and you have to deal with [change]," Belichick said. "I've been in the NFL for over 30 years and it has been like that every single year in one way or another. Sometimes when it seems like we've had the most changes, those have turned out to be some of the better years. I don't know that there is necessarily any big correlation to that, but it is what it is. We have changes at a number of spots and in a number of different areas. We'll take care of them on a case-by-case basis and try to put it together."
Given the amount of change the Patriots are dealing with already, a continuation of that trend might lead to some historical NFL accomplishments. Belichick will try to lead New England to its third straight title without coordinators Charlie Weis and Romeo Crennel, linebackers Ted Johnson and Tedy Bruschi and cornerback Ty Law.
So there are changes, and then there are complete overhauls. The current version of the Patriots falls into the latter category - especially on defense. But dealing with such adversity and making adjustments on the fly is one of the areas this coaching staff truly excels in.
"I think a lot of time the expectation is for the position and not for the player," Brady said when asked about the team's incredible resilience in that past. "(Randall) Blue Gay goes out there last year and plays Ty Law's spot. He's not trying to play like Ty Law, he's trying to go out and play like the best cornerback for the New England Patriots. He's playing the position; he's playing how he's coached.
"That's why we've been able to substitute a lot of players in there. You might lose Ty, but Randall has to go in there and play as well as Ty did. That goes for linebacker. We lost Teddy [Johnson] and the 'mike' has to go out there and play like Teddy. That's his position. Each player has to come in and play that role. I don't have to play left tackle or running back. I just have to play quarterback. That's all we ask of every player - just play your position. Then you have to trust the other guys to do their job."
Brady knows of what he speaks. Belichick pointed to his quarterback as Exhibit A, but certainly not the only example, of a player taking advantage of his opportunity when called upon. When Drew Bledsoe was knocked out of his starting job in early 2001, Brady was ready and never gave the job back.
"Everybody has problems and issues to deal with," Belichick said. "You try to do the best you can. There's always change in the National Football League. You get players, once they get the opportunity, Brady's a good example, Gay's a good example, once they got the opportunity they showed what they could do."
Part of the reason the Patriots have managed to overcome injuries, surprise retirements - even the tragic death of quarterbacks coach Dick Rehbein - is the team's willingness to accept the changes when they occur. But the coach also warned that just because that's been the case in the past doesn't mean it will always be in the future.
"You have to embrace it because it's inevitable," Belichick said. "To ignore it would be a bigger error. I think you have to embrace what it is and try to adapt to it the best you can. That's not always the same. I don't think you can replicate a current situation necessarily into a previous situation.
"I don't think experience is necessarily ever a bad thing, but I don't think past performance is any guarantee for future success. A lot of teams do well in one situation and then another even lesser situation comes along and maybe they don't do as well. It's all about how you handle the task at hand, how well prepared you are and how well you're able to focus and get done what you need to get done in that particular situation."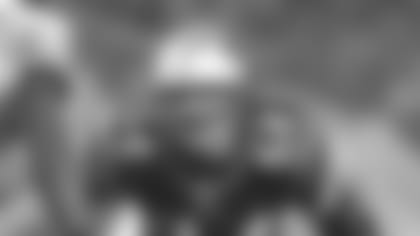 ]()In that regard, the Patriots current predicament may not be as bad as some might think. Having to deal with losses at the start of training camp, although not ideal, is much better than changing on the fly during the season. Trying to find the right pieces to the puzzle at linebacker, for example, is easier now than it would be if Bruschi and Johnson were suddenly unavailable in Week 3.
"The more options you have when things happen [the better]," Belichick said. "At least you have an idea how you think it will work out. What's hard is when you head into the land of unknown, taking this guy and playing him somewhere he's never played and you have no idea what it's going to look like. Whereas if you've practiced it and given yourself some depth to some degree, at least you have some basis to go on whether you want to continue going forward with that type of plan."
So perhaps there's an underestimation of the current changes taking place in Foxborough among the locals, but if so it's because there's a certain confidence that comes with the experience of dealing with these problems.
"There have been more changes than we've been accustomed to," admitted Brady. "You can sit here and make excuses that wow, we're really going to have a hard time. But every team changes. I have to continue to grow and improve or I wouldn't be very happy about it."