NEW YORK – I'm off the boat, just seconds into my Ellis Island visit, when I'm asked my first question. "Would you mind?" begs the middle-aged man with the grey mullet and similar colored tank top. He's also inquiring with wide, eager eyes as he gently offers me his digital point-and-shoot. He and the wife, he explains, are here from Covington, Ga., some 30 minutes outside Atlanta.
When you travel alone and carry a professional-quality camera, like I do, you get asked this frequently (though this doesn't explain why I'm always asked for directions, even in foreign cities). It's always a pleasure.
A solo Indian fellow waits patiently as the Georgia couple change the batteries in their dying camera. He wants me to shoot his portrait next, as I can tell from his sheepish smile and extended hand. Of course, I oblige him.
We're strangers no more, but fellow voyagers on the first leg of a quintessential American experience. This country is a nation of immigrants, and nowhere is this more vividly illustrated – or deeply felt – than on these two small islands, next-door neighbors in New York Harbor.
Like so many of you, I come from a family of immigrants. In fact, I'm just the second person in my family to be born on American soil. I've long heard the moving tales and watched the grainy, black-and-white video footage of folks who emigrated from their far-flung homelands in search of brighter days across the sea.
The American dream? For millions, theirs was realized the moment they arrived on this very spot or laid eyes on the large, light green lady, who welcomed them with this hopeful pledge:
"Give me your tired, your poor, your huddled masses yearning to breathe free…"
---
The journey to Ellis and Liberty Islands may have been a treacherous one for untold numbers of immigrants. Today, lucky for you, it's as pain-free as you could imagine.
To get to these national parks, you can easily purchase tickets either online, or on the New York or New Jersey sides of the Hudson at Battery Park or Liberty State Park, respectively. For $17, you get an all-day pass to both Ellis Island and the Statue of Liberty. Admission includes audio tours of both locations. You can even spend as much time as you like at each place. Ferries depart every 40 minutes. Just hop on and off at your leisure.
Due to time constraints because of tonight's game, I'm doing the quickest tour – 40 minutes at Ellis, 40 at the Statue, and back to port.
This day couldn't be any more ideal for picture-taking. More tourists seize on this, and ask me to do the honors for them.
Next up, a German guy. Then, four blokes from Newcastle, U.K. Finally, a pair of Belgian beauties from Brussels, who give me the perfect excuse to exercise my French (and why not – Liberty, after all, was a gift to our country from France).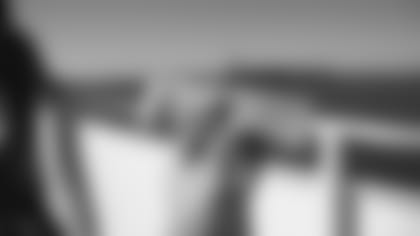 Around us, there must be thousands of visitors. Most are striking predictable poses: positioning one hand as if holding up Lady Liberty; replicating her stoic stance; or simply embracing a partner and smiling, with her as backdrop.
I snap 100 shots in two and a half hours, while all around me are doing the same.
But I have to stop for a moment. There are 20 minutes before the next ferry departs, and all I want to do is spend them savoring the wonderful view with my own two eyes. To marvel, to reflect, to appreciate whom and what this giant metal work of art represents.
As the ferry backs out of the dock, there's one last photo to snap. It's of Lady Liberty with all of Lower Manhattan and the still-unfinished Freedom Tower climbing skyward behind her. The shot is perfectly framed, but I keep my camera stowed, giving myself a convenient excuse to come back here again one day.
---