As is always the case with the preseason, the focus will be on the younger players. This particular season, because of last year's injuries, it's almost like there are two rookie classes to keep an eye on.
Benjamin Watson, Marquise Hill, Guss Scott, Cedric Cobbs and P.K. Sam all missed significant time with injuries last year and hopefully they'll be able to get plenty of game reps this summer. Unfortunately, Watson and Sam have both missed practice time and it's possible that neither is suited up for Friday's opener in Cincinnati. I'll be watching Cobbs as he tries to establish himself as Corey Dillon's backup.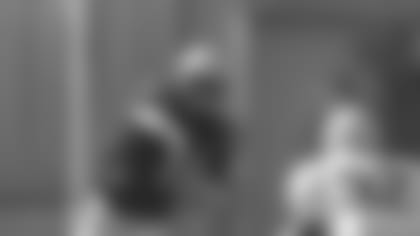 ]()The "real" rookies all will be worth watching. Logan Mankins will start but probably will remain in the game after his first unit mates have left. Ellis Hobbs and James Sanders should get plenty of reps in the secondary, and Nick Kaczur will likely man the right tackle spot with the second group. Ryan Claridge has been out of the lineup recently so his status for Friday is uncertain.
But the guy I'm interested in watching the most is Matt Cassel. Because he hasn't played in many game conditions in the last five years, it's tough to gauge whether the promising signs he's shown thus far are worth getting excited about. Preseason success is certainly no guarantee of future greatness, but it will be interesting to watch him run the show under game conditions nonetheless.
In terms of the starters, my one point of interest will be the run defense. How the inside linebacker situation plays out (likely Chad Brown and Mike Vrabel to start) will be worth noting. Those two, and Monty Beisel, are all learning new positions and how they fare could be a key factor for the Patriots this season.
Here are the top three things I'll be looking for:
Early on I am interested to see how the offensive line looks. First-round pick Logan Mankins has practiced with the ones throughout camp at the left guard position. I want to see how he, along with either Tom Ashworth or Brandon Gorin at right tackle, mesh with the rest of the line. I'll also be interested to see if Nick Kaczur gets any time in the first quarter at right tackle.
I will also be focusing on the linebackers as a whole. I'll be looking to see how many plays Chad Brown is involved in -- perhaps a good indication of how well he is picking up Eric Mangini's defense. There are lots of changes with this group, so it will be an area to keep an eye on throughout the preseason.
Cornerback Ellis Hobbs could jump right into the nickel or dime package to start the season. How he performs this month will determine that.
All that said, I'll probably get hung up on how the quarterbacks play.
First and foremost I'll be watching the Patriots ability to stop the run with its new inside linebackers. The performance, while certainly not an end all be all, will be a gauge for any concern stemming from the losses of Ted Johnson and Tedy Bruschi.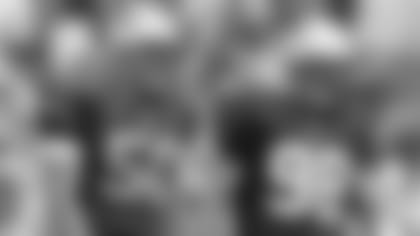 ]()Bengals starting running back Rudi Johnson probably won't carry the ball much, but Chad Brown, Monty Beisel, Mike Vrabel and Matt Chatham need reps inside and will likely see more playing time than what might be typical for a preseason opener – particularly established veterans Brown and Vrabel. So if those inside players have trouble against the run even after Johnson leaves the game, that will be cause for concern. If they struggle early, but play better against Cincy's second unit, at least they will have a foundation to build from. A strong performance at the start would ease some concerns moving forward. Whatever happens, that's an area on which to focus.
From there take your pick. There are position battles all over the roster so it's important to keep a close eye on special teams. But the right tackle battle between Brandon Gorin, Tom Ashworth and Nick Kaczur is of particular interest as is the performance of Cedric Cobbs, who missed last year's preseason on PUP. I am curious to see rookie quarterback Matt Cassel's performance as well. But the run defense is No. 1 for me.
For me it's all about the running game. Offensively, first you look to see that Corey Dillon leaves the game in good health. Then the focus turns to second-year runner Cedric Cobbs. I fully expect Cobbs to get a ton of carries as the coaches look to see if he has a chance to be a legitimate backup for Dillon. Cobbs also has to shine in his special teams duties, including any chance he gets to both return and cover kickoffs. Kory Chapman will also get some carries, and coming off a strong NFL Europe season any success he has this August will put extra pressure on Cobbs in the fight for the right to sit behind Dillon on the depth chart.
Defensively I enter the game with serious concerns about the middle of the New England front and how the unit will succeed in stopping the run with new starters Vince Wilfork, Chad Brown and Mike Vrabel working to fill the voids left by guys like Keith Traylor, Ted Johnson and Tedy Bruschi. Bengals back Rudi Johnson is a powerful runner and seeing this group respond to that style in the very early going will be interesting to watch. Later in the game it will be about defensive depth up front as guys like Marquise Hill, Rodney Bailey, Tully Banta-Cain and Eric Alexander get their shot to try to win backup roles and roster spots.
With all the competition on the New England roster the entire preseason should be interesting for fans. While the first units are preparing to hit the ground running come Sept. 8, the battles for roster spots and backup roles should remain hot at a number of different positions throughout the summer. That should make for more interesting second, third and fourth quarter preseason action than might be normally expected. And as those battles spill over into the kicking game, especially for younger players looking to make a mark, the race for the 53-man roster should be an interesting one.