A year ago, the Patriots weren't passive observers in the NFL's free agency marketplace. The problem was, most of their notable signings either failed to make the club (we hardly knew you, Jonathan Fanene), failed to make much of an impact (see Will Allen) or just plain failed (what was Robert Gallery thinking?).
New England approaches this coming offseason with virtually the same main needs it's had the past few years: a consistent pass rusher, quality in the secondary plus a big and/or deep-threat wide receiver.
There may be some intriguing options available in the first and last category, but the middle one is rather lackluster, with the exception of the Patriots own Aqib Talib. And depending on how the team chooses to use its franchise tag this year, it could be shopping for a slot receiver or a right tackle as well.
The Patriots have 18 players who could become unrestricted free agents on March 12, when the new league year and free agency begin, plus one restricted free agent. Whether or not the club is more successful in free agency this year remains to be seen, but with so many players possibly hitting the street, it's almost assured that they'll at least be busy in the coming weeks.
Here is our annual list, position by position, of the biggest names who could be available this month.
Quarterback
Brady Quinn, Matt Moore, Bruce Gradkowski
Players on this list could be looking to cash in elsewhere, either to vie for a starting job or back up an established star.
Possible Patriots:
Quinn, Moore
The Patriots would certainly fall in the latter category, but does New England have room for two Bradys? Possibly, especially with former Kansas City offensive coordinator Brian Daboll back on the Patriots staff, it certainly is a consideration. New England went with just two QBs on the roster (including practice squad) all of last season, so, there's obviously some trust in Ryan Mallett there, but he could still use some competition. Quinn or Moore, another veteran with starting experience, could fill the bill nicely.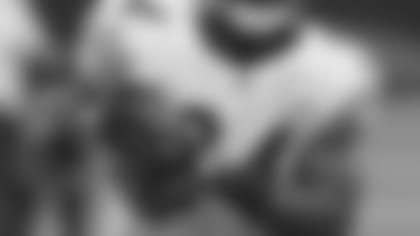 Tailbacks: Steven Jackson, Reggie Bush, Rashard Mendenhall, Shonn Greene, Felix Jones, Danny Woodhead
Fullbacks: Chris Gronkowski, Greg Jones
Jackson is winding down a terrific career while Bush has showed durability and toughness the last two years serving in the lead role in Miami. Greene is a plodder who can be productive in the right situation but lacks the explosiveness to make him attractive.
Possible Patriots:
Mendenhall, Woodhead, Gronkowski
While Jackson would be the most attractive option here, his asking price will likely be too steep for the Patriots - assuming they're not satisfied with what Stevan Ridley did as the team's lead back last season. Mendenhall, another former late first-rounder like Jackson, has been less consistent than Jackson, but still has enough talent to be a feature back that New England might take a look at him. Woodhead has certainly proved his worth since arriving in 2010. Gronkowski is a possibility for two reasons: 1) the Patriots went fullback crazy last offseason and none panned out, and 2) they've signed one of Rob Gronkowski's brothers before, why not try again with a different one?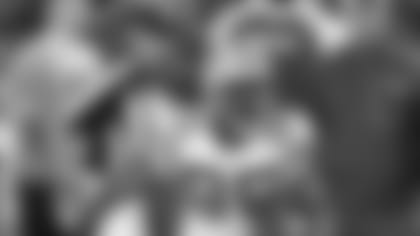 Wes Welker, Mike Wallace, Dwayne Bowe, Victor Cruz, Greg Jennings
This may be the deepest position in this year's free agent pool. Once again, like last year, some huge names top the list, starting with Welker. Wallace was restricted last year and wound up signing his tender to stay with Pittsburgh after waiting as long as possible to try to get what he wanted. If the Steelers don't franchise him, he'll find suitors again, but may need to reduce his exorbitant asking price from a year ago. Bowe, Cruz and Jennings will all attract significant attention as well.
Possible Patriots:
Welker, Bowe, Jennings
Last year, it was all but a foregone conclusion that the team would franchise Welker, and it did. This year? Not quite so certain. And even though the Patriots brought Brandon Lloyd on board last year, they could still use the kind of big-bodied, big-play threat they've lacked since Randy Moss in 2007. Bowe and Jennings would qualify. Wallace would be nice, too, but is probably too expensive.
Tight End
Dennis Pitta (RFA), Anthony Fasano, Dustin Keller, Martellus Bennett, Zach Potter (RFA)
Pitta probably isn't leaving Baltimore, but Fasano, Keller or Bennett could be persuaded to seek greener (as in dollar signs) pastures. Potter is an intriguing young player, too, but as a restricted free agent is probably locked into Jacksonville for the foreseeable future.
Possible Patriots:
Fasano, Keller, Michael Hoomanawanui (RFA)
Remember when Welker used to torch the Patriots as a Dolphin? What did they do? Go out and get him, of course. Fasano and Keller have given New England fits over the years as AFC East rivals. What better way to neutralize either one of them than bring their tight end on board. This was a club that wasn't shy about signing tight ends all last year (in part because of all the injuries suffered at the position). Hoo-man probably did enough last season to deserve another shot in 2013.
Offensive Line
Andy Levitre – G, Matt Slauson – G, Doug Legursky – C, Sebastian Vollmer  – T ,  Jake Long – T
Last year, centers seemed to get all the attention. This year, it's back on the "glamour" position of the line: tackle. Vollmer and Long are the most recognizable names at a position that's among the most difficult to evaluate.
Possible Patriots:
Vollmer, Donald Thomas – G
Vollmer could get the franchise tag, which would all but guarantee his return for at least a year. If not, he could end up re-signing anyway. Thomas is a serviceable backup who contributed in 2012. Levitre is a darkhorse option as well if the team wants to force some competition at right guard.
Defensive Line
Ends: Cliff Avril, Israel Idonije, Osi Umenyiora
Tackles: Richard Seymour, Alan Branch, Amobi Okoye
Avril is hitting his prime and should cash in. Branch is a mountain of a man who blossomed in Seattle the past two years after a quiet first four in Arizona.
Possible Patriots:
Idonije
Idonije is older, but still productive, and could fill an Andre Carter-type role (ditto for Umenyiora).
Linebacker
Inside: Dannell Ellerbe, Rey Maualuga, Tavares Gooden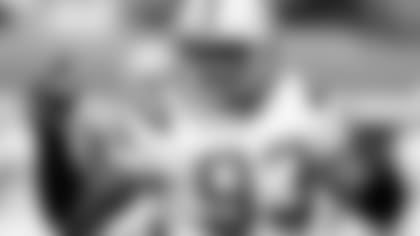 Outside: Quentin Groves, Paul Kruger, Connor Barwin, Dwight Freeney, Shaun Phillips
Kruger and Barwin are up-and-comers who will try to cash in on their teams' successes this past season. It's a bit specious to argue that Freeney is an outside linebacker, but that's how the Colts listed him this past season and how the league is categorizing him. He's played defensive end throughout his career, even though he's undersized for the position. Whatever you choose to call him, you can't argue with his production. At 32, he could still be valuable to a team in need of a pass rusher. Ellerbe, Maualuga and Gooden are the best of an unremarkable interior bunch.
Possible Patriots: Groves, Freeney, Maualuga, Barrett Ruud
Groves isn't the first name you think of when you hear the term "pass rusher," but he seems to fill the size requirements that Bill Belichick likes in that spot, and he might come at a reasonable price. Freeney would bring an interesting veteran dynamic and be an immediate upgrade to a position the Patriots still need to address. Maualuga is a guy thought to have been a potential Patriot coming out of USC. Maybe now he will be. Ruud could provide insurance in the middle behind Jerod Mayo, Brandon Spikes and Dane Fletcher, who recently re-upped for another year in New England.
Cornerback
Aqib Talib, Mike Jenkins, Leodis McKelvin, Captain Munnerlyn, Antoine Cason
For the second straight year, this position isn't stocked with obvious talent. Talib is the most notable of the bunch, but Jenkins and Cason should attract attention as well. Munnerlyn is on the smaller side, but has emerged as a starter the past two years in Carolina.
Possible Patriots:
Talib, Jenkins, Cason
Talib could be tagged, but New England might not want to invest so heavily in a guy who didn't set the world on fire in his half-season with the Patriots. If they let him walk, Jenkins (a guy they were reportedly interested in pre-draft) or Cason, a starter for San Diego, could be considerations to fill Talib's role.
Safety
Ed Reed, LaRon Landry, Dashon Goldson, Patrick Chung
Reed is argunably the best to ever play his position with terrific return skills to go along with his ability to patrol center field. Landry is a physical presence the Patriots looked into signing last year.
Possible Patriots:
Reed, Goldson
During Super Bowl week, Reed told reporters he "definitely" could see himself playing for Belichick, when the question was posed to him. He then backtracked, saying he didn't expect it to happen. Still, it could. Same with Goldson, who also said during Super Bowl week in New Orleans that he nearly came to Foxborough two years ago as a free agent, and really enjoyed meeting with Belichick at that time. Perhaps he'll follow through this time. Byrd has been a bright spot on an otherwise dismal Bills team. New England may want to lure the playmaker away to replace his former Oregon teammate, Chung, on the roster.
Specialists
Kickers: Nate Kaeding, Ryan Longwell, Steven Hauschka, Rob Bironas
Punters: Kevin Huber, Brian Moorman, Shane Lechler
Long Snappers: Tanner Purdum, Andrew Economos
Some excellent veterans are available for teams needing punters this year. Moorman and Lechler are among the all-time best, and Huber is a young talent. At kicker, Bironas and Longwell are long in the tooth, but still effective. Kaeding and Hauschka are second-tier.
Possible Patriots:
None
New England has no need to tinker with its special teams triumvirate of kicker Stephen Gostkowski, punter Zoltan Mesko and long snapper Danny Aiken, although it wouldn't be out of the question to bring in a veteran to compete with Aiken.