The Patriots kicked off the third phase of the team's offseason program this week, advancing to on-field, organized team activities (OTAs) on the practice fields behind Gillette Stadium.
New England will have OTA workouts in private on Monday and Tuesday, then the media will get its first look at the budding 2016 team on Thursday in Foxborough. While the action is not padded and non-contact nature, such things as 7-on-7, 11-on-11 work with the offense against the defense are allowed.
With that impending practice access in mind - the first look at the current 90-man roster in action as it works down the long road toward September - Patriots Football Weekly put together a list of the things that are worthy noting in the first-look at Bill Belichick's team this spring.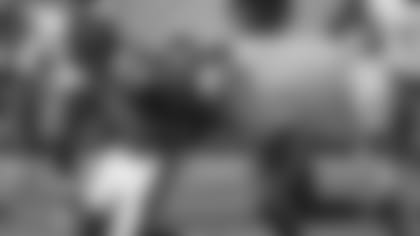 Health check/Attendance - To steal a phrase Belichick likes to use, there are likely to be Patriots "in various forms of participation" in OTAs. Many players on all teams go through medical procedures in the offseason. Some are reported, like those for such key New England players as Julian Edelman and Danny Amendola. Others fly under the media radar. It will be interesting to see how many of New England's 90 players are on the field this week and which may be dealing with some medical issues - from minor to more significant - at this point.
First look - New England had an active offseason on the free agent and trade market. This week will offer a first glimpse at the new talent on the field, even if it's just in shorts. That means such potential key contributors as Martellus Bennett, Chris Hogan, Chris Long and Terrance Knighton will have a first chance for a first impression. The two-tight end sets with Bennett and Rob Gronkowski will certainly be something to observe from the first practice field whistle.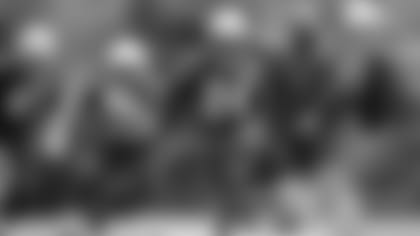 Rookie report - The rookies have met and talked to the media, but now they'll get their chance to show their stuff for reporters. It will be particularly interesting to see the "skill" rookies get their feet wet working with the vets. Plenty of eyes will be on cornerback Cyrus Jones, quarterback Jacoby Brissett and wide receiver Malcolm Mitchell, among other youngsters.
Year 2 jump - While the rookies are, as Bill Parcells might say, balls trying to find their way out of tall grass, the second-year players are embarking on what can be a critical, massive advancement in their young careers. Belichick has emphasized over the years the development that can occur as players go from raw rookies to true professionals with a full year in the program. There may be no better example of that than Malcolm Butler. This week might give a hint of what sophomores from starter Malcom Brown to intriguing cornerback Daryl Roberts may have to offer. Justin Coleman, Trey Flowers, Geneo Grissom, Tre' Jackson, Shaq Mason, David Andrews and Jordan Richards would all certainly be in that category.
QB focus - Tom Brady has been the unquestioned man in New England since 2001. Not till now, has there really been a ton of speculation that he might not start the Patriots opening game of the new season. But his pending appeal of a four-game suspension has his September status very much in doubt. Watching how Brady approaches his job, and how third-year backup Jimmy Garoppolo goes about his work, will be a story from this week until the Sunday night opener in Arizona, depending on how things play out in the courts.
Let the fight begin - The Patriots have a lot of returning starters and roles on the team that are seemingly pretty much solidified. Other spots could over very interesting competitions. While OTA action doesn't necessarily allow for a truly competitive environment, it's the first time to see guys get reps of any kind and might offer a first glance at how the depth chart might eventually play out on the interior offensive line, backup defensive ends, running back, receiver and cornerback.
Scar power- One of the biggest potential biggest moves of the entire offseason came with the return of legendary Patriots offensive line coach Dante Scarnecchia from a two-year retirement. He has a very interesting group of linemen to deal with - most of whom he's never coached - and it's worth noting whether the veteran has changed at all in his time off. Though that does seem unlikely.
Belichick-ing in - Steve Belichick was very impressive with his first meeting with the New England media earlier this month since promotion to full-time position coach dealing with the safeties on his father's staff this offseason. Now it's time to watch the younger Belichick evolve as a coach working with a veteran-heavy group of safeties.
Numbers? - Belichick has often sent his team to the practice field for this type of offseason work without jersey numbers. It's been theorized that such a tactic was intended to force players to get to know each other and communicate better. Of course if the players don't have jersey numbers on, some of these storylines will be a bit more difficult to follow for the media on the sidelines.