What will the Patriots do in the first round?
Fred Kirsch -- They will trade out of the first round.
Bryan Morry – I'm going with a cornerback over an inside linebacker. My hunch is that there will be better value at corner at 32 and the Pats might be able to find a linebacker at 64 or by trading up in round 2, which could be made more difficult by the fact that they cannot trade their third round pick, which is a compensatory selection (100th overall). I'll go with LSU corner Corey Webster, who is familiar with the defense after playing under Nick Saban (that has become a cliché of sorts). Sign-ability might be an issue because the Pats will push for a six-year deal and don't do void-able years, but that's something to worry about later.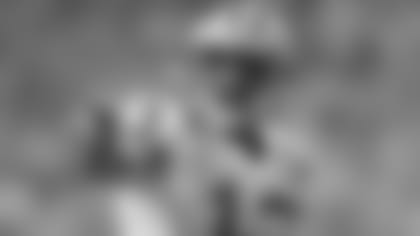 ]()Paul Perillo – Sit tight at 32 and take the best player available … likely a cornerback like Marlin Jackson or Corey Webster.
Andy Hart – While I think the Patriots might be best served to trade out of the round, in the end they will stay at 32 and take the best defensive player available.
Brian Lowe, Patriots Video News -- A trade is unlikely (though, with Belichick saying just that earlier this week, maybe a trade IS likely) so I think the Patriots will remain at 32 and select Nebraska's Barrett Ruud, a hard-nosed inside linebacker.
Which top-rated player will fall the farthest in the draft?
Kirsch -- Depends on what "slide" is defined as, but Alex Smith will not go in the top 5 as many project.
Morry – Boy, it seems like it will be Cal quarterback Aaron Rodgers. Two reports I've seen/heard have him falling into the teens. I can't imagine this happening. Miami, Cleveland, Tampa and Arizona would have to consider him in the top 10 and I don't know why Washington wouldn't consider him, but that's what's out there. I'll go out on a limb and say it's South Carolina WR Troy Williamson, who went in the top 14 in all our mocks.
Perillo – Heath Miller, TE, Virginia - Considered a late first-round possibility but his recent sports hernia surgery will drop him much lower.
Hart – I also think it will be a quarterback. I think San Francisco takes Smith and Aaron Rodgers then falls out of the top ten picks. After supposedly battling to become the top pick, the Cal signal caller will have the most uncomfortable seat of any prospect as the picks, and the money, pass him by.
]()Lowe -- Aaron Rodgers. As long as Alex Smith is taken first overall by the 49ers, it could be a while before Rodgers' name is called. The other teams in the top 10 will be more inclined to take the top running backs, wide receivers and cornerbacks, meaning Rodgers will fall to a team in the teens that will select him for the value, whether or not they need a QB.
Which lesser-known prospect will be the most surprising first-round pick?
Kirsch -- Matt McCoy, San Diego State. He's a tough little linebacker
Morry -- I want to go off the board and say Ohio State kicker Mike Nugent, but that would be silly since I can't imagine a team paying first round money to a kicker even if Oakland took Sebastian Janikowski in the first a few years back. So I'll go with Northern Colorado receiver Vincent Jackson, a receiver who catches well with his hands, runs after the catch and will block.
Perillo – Jason Campbell, QB, Auburn - The more I read about him the more it seems scouts like him.
Hart – Jerome Mathis, WR, Hampton. Teams fall in love with raw speed and this guy has plenty of it.
Lowe -- Darryl Blackstock, OLB, Virginia. Not sure exactly where he'll be picked, but as a productive 3-4 college linebacker, he will be attractive to a team late in the first round projected to play more 3-4 defense.
What will be the most surprising pick of the weekend for the Patriots?
Kirsch -- Ryan Fitzpatrick, QB, Harvard. Many think Dan Orlovsky of UConn will be the QB pick if they go that way in the later rounds.
Morry – This depends on what you'd deem a surprise. I don't know if these qualify, but I'll say quarterback in the fourth (David Greene if he's there) and Maurice Clarett in the fifth.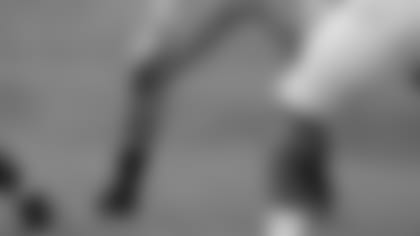 ]()Perillo – They will take an interior lineman early in Day 2, perhaps Fresno State G Logan Mankins.
Hart – David Baas, G/C, Michigan. You can always find a guard and doesn't place a lot of draft value on the spot, but this guy can play and would make a solid second-round pick.
Lowe -- Taking a quarterback in the second round. The Patriots have to be concerned with their depth at the position, and rounds 2-3 will be prime time for getting value at quarterback in this draft.
Where will Maurice Clarett be drafted?
Morry – Pats, fifth round.
Perillo – I see Clarett going somewhere in the 130-140 range - late fourth/early fifth round.
Hart – Clarett will come off the board in the fourth round, maybe even the third, and the team calling his name will be the New England Patriots.
Lowe -- Fifth round - maybe even by the Patriots. The team that selects him will be one that has an established running back in place, and it will be a situation where there are zero expectations for Clarett in the first year or two. After all, if Arkansas' Matt Jones has a chance to be taken in round one to play a position (WR) that he never even played in college, then Clarett should go no later than the fifth round based on the talent he showed his freshman season at Ohio State.
Will the Patriots select a quarterback on draft weekend? Who?
Kirsch – Yes. Ryan Fitzpatrick, Harvard.
Morry – Yes. David Greene in the fourth. Didn't you read my answer to question 4? What would really surprise me is if they took an interior offensive lineman on Day 1.
Perillo – The Patriots will take a QB in Day 2, perhaps Georgia's David Greene.
Hart – Yes. David Greene, Georgia.
Lowe -- Without question they will select a quarterback, and I think it will be as early as their second round pick, number 64 overall. The best candidates are Georgia's David Greene and Louisville's Stefan LeFors.
List the positions, in order, that New England will target with its nine draft picks.
Kirsch – CB, OL, OL, ILB, WR, DB, OB, QB and DL.
Morry – CB, LB, WR, QB, RB, LB, OL, DB and LB.
Perillo – CB, WR, LB, OL (2), QB, DB, LB, K/P.
Hart – CB, OL, LB, RB, WR, QB, OL, DB and LB.
Lowe -- ILB, QB, CB, OT, CB, WR, G, DE (to convert into LB) and RB.
]()Which of the 255 players selected this weekend will have the most productive NFL career?**
Kirsch – Mike Williams, WR, USC.
Morry – Texas linebacker Derrick Johnson.
Perillo – Shawne Merriman, DE/OLB, Maryland. A little outside the box but his athleticism could make him the next dominant outside pass rusher.
Hart – Williams. He's a franchise receiver waiting to take the NFL by storm.
Lowe -- Derrick Johnson, LB, Texas.