Over the coming weeks leading up to training camp Patriots Today will be debating some of the more interesting individual positional battles that will be taking place in New England. After Brian Lowe and Jackie Brittain make arguments for the players who'll be competing for roles and jobs this summer, the PFW staff will analyze the debate and declare a winner. We continue the series with a look at the battle at safety!
Steve Gregory vs. Tavon Wilson
The arguments: Lowe points out that the jury is still out on Wilson's future but correctly cites the so-called "Year 2 jump" as a factor in his development. He also mentions the presence of Devin McCourty at safety perhaps allows Wilson to fit into a more defined role as a backup. Brittain correctly points toward Gregory's experience and intangibles while also adding the fact that there is room for improvement in the veteran's game.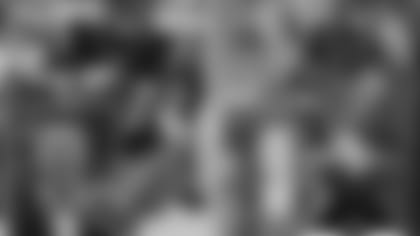 The verdict – Wilson: As a second-round pick in 2012, Wilson isn't going anywhere while Gregory's salary could make him expendable if he's not a starter. With Adrian Wilson potentially moving into the lineup next to McCourty, Lowe's argument for Tavon Wilson being the more attractive alternative for a reserve role was stronger.
Now it's your turn to weigh in. Who has a better chance of making the Patriots roster at safety – Tavon Wilson or Steve Gregory?
http://polldaddy.com/poll/7229084/
What do you think of the battle between Gregory and Wilson? Let us know with a comment below!