The NFL thought enough of Jerod Mayo's first season in New England to present him with its Defensive Rookie of the Year award.
And why not – Mayo, the 10th overall pick in the 2008 NFL Draft, started all 16 games last season, helping him not only lead (by a considerable margin) all rookies, but the entire Patriots team, in tackles.
But ask him how he would grade his rookie year and he'll tell you it was simply "OK."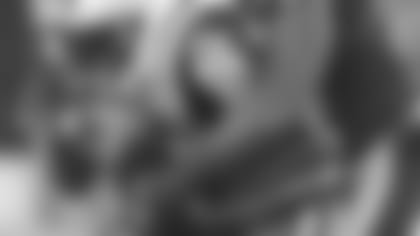 ]()"To be honest, I feel like I can get so much better," Mayo said during a break from a recent offseason workout. "Last year … I could have made so many more plays, big plays especially."
His lament is not altogether surprising. Mayo has been his own harshest critic since he arrived at Gillette Stadium last spring. The trait, he explained, is hereditary.
"I got that from my mother. I could go out there and have 50 tackles in a game and she'd say, 'You missed three.' That's the way it is at home."
Home for Mayo used to be in Virginia. But if, as it has been said through the ages, it is true that home is both where the heart is and where you hang your hat, then Mayo's new home address should be One Patriot Place, Foxborough, Mass., 02035.
He's been back to visit his family exactly once, and that was right after the season ended in late December. A couple of days later, he returned to Gillette Stadium and has been here virtually round-the-clock ever since. Mayo spends nearly all of his time at the office, either working out or watching film, his preferred activity.
He kept a similar schedule in college, although now, he no longer has to worry about typing papers or meeting with tutors. Actually, he still meets with tutors. The only difference is today, their names are more recognizable: Bill Belichick, Adalius Thomas, Tedy Bruschi.
Mayo is enrolled in a football version of graduate school, and he just can't get enough. He insists it would take a drastic measure – say, changing the locks – to keep him out. His thirst for knowledge is insatiable; his quest for self-improvement unceasing.
"I don't think I'll ever be satisfied," he observed. "I'll always feel like I can get better. I play with a chip on my shoulders and that's how I live my life as well, wanting to prove the doubters wrong."
There don't appear to be many who doubt Mayo, save the voice inside his head. Which is one reason why he spends so much time studying himself and his opponents.
"I've been watching the games from last year … I'm looking at myself and how I played certain plays and how to get better at certain plays. The mental aspect of the game at this level is vital. I spend a lot of time in the film room."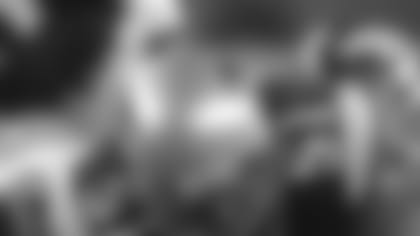 ]()A glaring deficiency in his game, as he noted earlier, is in the big-play department. While his tackle total may have been impressive a year ago (128, 100 of which were solo), Mayo registered no sacks, no interceptions, and just one forced fumble. It's those latter numbers he hopes to increase this season.
"Playing linebacker, those are the types of things that you're expected to do – make interceptions, force fumbles," he continued. "I didn't do as much blitzing last year, but hopefully, this year, my role will expand. That's one aspect of my game that I'm looking forward to improving. The expectations I have for myself are to [make big plays]."
It will also help that Mayo now has a full year of experience from which to draw. Being comfortable enough with his assignments should allow Mayo be a more decisive player on the field.
"I knew the playbook last year, but I didn't know it to the point where I was out there just reacting," he conceded. "I was out there thinking and just trying to use my athleticism to make up for mistakes."
The "still-learning-not-reacting" theme was a recurring one in Mayo's media interviews throughout his rookie season. And it always seemed genuine. Yet, despite his self-criticism, Mayo grasped enough of the Patriots' complex defensive scheme last year that his coaches were, at times, confident enough to communicate directly with him while he was on the field.
On a few occasions, he wore a green dot on his helmet, a universal symbol in the NFL that a player's helmet is equipped with a headset to receive live communications from coaches. Nearly all quarterbacks have them on offense, but on defense, this responsibility typically falls to a veteran player who then relays the information to the rest of his teammates on the field.
Mike Vrabel, now with the Kansas City Chiefs, usually wore the green dot when the Patriots employed the system (it's not required for defenders, and New England chose not to use it more often than it did). With Vrabel gone and Mayo already having some experience with it, it's likely he'll be asked to do it more often this season.
For now, Mayo will continue to spend as much time as possible here at Gillette to continue sharpening his mind and strengthening his body. With maybe a break or two before the 2009 season begins in earnest in late July.
"I'll probably not stay here through training camp," he predicted. "I'll probably get down [to Virginia] for some hot weather. But in the meantime, I'll be up here."
No doubt. After all, New England is now where Mayo feels right at home.