Foxborough, Mass. - An analysis of the quarterback position and the New England Patriots doesn't go far beyond Tom Brady. In Brady, a two-time Super Bowl MVP and the winningest active quarterback in the National Football League, the Patriots have their past, present and future at the position.
Brady further cemented his status in New England lore this season by helping lead the Patriots to their third Super Bowl win in the last four seasons. Although he doesn't compare statistically to the gaudy numbers posted in recent seasons by Peyton Manning or Daunte Culpepper, it seems Brady - who will be just 28 next season - has accomplished nearly everything else in his four seasons as a starter for the Patriots.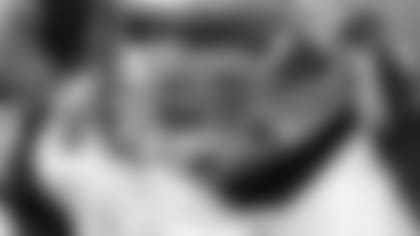 ]()Brady owns the best record of any active quarterback with at least 16 starts, compiling a 48-14 regular season record for a .774 winning percentage. The mark also gives him the best winning percentage of any quarterback during the Super Bowl era among players with at least 40 career starts, eclipsing the records of Roger Staubach (85-29), Joe Montana (117-47) and Donovan McNabb (56-23). Throw in his career 7-0 record in overtime and the Patriots pristine 9-0 postseason mark with Brady at the helm, and his place in team history begins to take shape.
Brady was consistent and efficient in 2004, earning his second Pro Bowl invitation by putting up numbers strikingly similar to those he posted in 2002. He completed 60.8 percent (288-of-474) of passes this season for 3,692 yards, tying his career-high with 28 touchdowns while throwing 14 interceptions for a career-best 92.6 quarterback rating. In 2002, he completed 62.1 percent of his passes for 3,764 yards, 28 touchdowns and 14 interceptions for an 85.7 passer rating. Brady finished the regular season ranked ninth in the NFL in passer rating, 10th in passing yards, sixth in touchdowns, and 10th in yards per attempt (7.79).
Staying in line with his reputation for clutch performances and playing his best in big games, Brady was once again a steady performer in the playoffs. He led all NFL quarterbacks with a 109.4 postseason quarterback rating, completing 55-of-81 passes for 587 yards, five touchdowns and no interceptions in wins over Indianapolis, Pittsburgh and Philadelphia.
In addition to his durability - he started all 16 games in 2004 for the third consecutive season - Brady is well known for his exemplary preparation and also continues to improve in the areas that are already considered to be his strength: intangibles. While hey may not posses the most arm strength or best accuracy among NFL quarterbacks, Brady has outstanding pocket awareness, is poised on the field and is the undeniable leader of his team. Still, the single most impressive aspect of Brady's performance in 2004 may be that although the offense changed with the addition of Corey Dillon and he was asked to improve different aspects of his game, his performance remained at a high level.
Brady, who has two years remaining on a five-year, $30.5 million deal he signed in 2002, is reported to be near a long-term contract extension. Under his current contract, Brady is scheduled to make $5.5 million and $6.0 million in base salary the next two seasons while counting $14 million against the cap in 2005.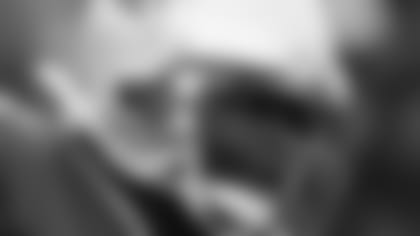 ]()The continued health and success of Brady meant that third-year quarterback Rohan Davey didn't see extensive action in 2004. Davey served as the No. 2 quarterback and played in a career-high four games while completing 4-of-10 passes for 54 yards. In three full pro seasons - all with the Patriots - Davey has played in seven games and attempted 19 passes.
An element of the unknown still exists with Davey. Although he appears well served by his experience in NFL Europe last summer - he was named the NFLEL Offensive Player of the Year after throwing a league-high 19 touchdowns - he still has no NFL game experience. His unsteady performance during the preseason also raised questions about the readiness of a quarterback who will turn 27 before next season. Davey performed well at times but was inevitably inconsistent. He completed 8-of-15 passes for 70 yards and two touchdowns for a quarterback rating of 105.6 in the preseason opener against Philadelphia. He was less inspiring in his other two appearances, completing 10-of-24 passes for 80 yards and an interception against Cincinnati, while throwing for 104 yards and two interceptions on 13-for-25 passing against Jacksonville.
While very little stock should be placed in preseason performances, there's little else to go on in evaluating Davey. The Patriots spent a fourth-round pick on him in the 2002 draft, but he has not established himself in limited opportunities since that time, making it difficult to predict the team's direction regarding his status. Davey will make $455,000 in base salary in 2005 in the final year of his original rookie contract.
Veteran Jim Miller served as the third quarterback in all 16 games for the Patriots this season. Miller, 34, was signed as an unrestricted free agent in July with a pre-existing shoulder injury but stuck with the team out of training camp and returned to health during the season. An 11-year pro who has started 27 career games, Miller served as a veteran voice for Brady and Davey. Miller, an unrestricted free agent, has said he would like to return to the Patriots next season.
The Patriots also added another quarterback to the mix by signing 27-year-old free agent Chris Redman to a future contract on Jan. 7. Redman was a third-round draft pick of the Ravens who played four seasons (2000-03) in Baltimore before spending the 2004 season out of football. He opened the 2002 season as the starter in Baltimore, going 3-3 at the helm of the Ravens while completing 53.3 percent of his passes for 1,034 yards, seven touchdowns and three interceptions before a season-ending injury.
Position Analysis: The biggest question facing Brady at this point in his career is how he will be impacted by the loss of offensive coordinator Charlie Weis. Brady has had the benefit of continuity in his pro career, spending each of his five pro seasons under Weis and head coach Bill Belichick. Behind Brady, though, there are quarterback questions facing the Patriots. Is the team convinced that Davey is a legitimate backup despite his limited NFL experience? Does Redman - once on a fast track to becoming an NFL starter - still have a future in the league? Is there a place on the roster for Miller or another experienced veteran? Fortunately for the Patriots, the above questions have minimal impact as long as Brady is on the field.