In past seasons, the Patriots defensive backfield was often riddled with injuries. Not so in 2009. But this group was beset, by and large, by another equally debilitating ailment – inconsistency.
The coaching staff never settled on a regular starting lineup, either at cornerback or safety. Against weaker passing offenses, the backfield held its own, but when faced with the challenge of stopping high-octane attacks, New England suffered all too often, particularly in the fourth quarters of games.
Individually, the same story. Many great personal performances were often offset by costly mistakes at inopportune times. Not exactly what the team hoped for when it made upgrading the position a priority last offseason.
The Patriots may now find themselves in a similar position this year.
THE DEFENSIVE BACK ROSTER
(Players listed alphabetically, as of February 2010, with individual analysis below)
27 – Kyle Arrington – CBPromoted from the practice squad, he made a surprisingly strong contribution as a special teamer. Did enough to earn a second chance in 2010.
23 – Leigh Bodden – CB
Solid but unspectacular as the right corner for the majority of the season. He'll likely test the waters as a free agent, but don't be surprised if he ends up back in New England.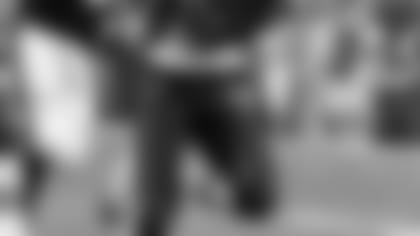 ]()28 – Darius Butler – CB *
A rollercoaster of a rookie year ended on a mostly positive note for Butler (pictured*), who saw his playing time and workload increase on defense and as a kick returner. The future's bright for Butler as a Patriot.
25 – Pat Chung – S
Played all 16 regular season games and the playoff loss to Baltimore, both on defense and special teams. Plenty of room for improvement, though, for the rookie.
38 – Bret Lockett – DB
Spent much of the early part of the season on the active roster before winding up on IR. A special teams contributor at best, he's an exclusive rights free agent this offseason.
30 – Brandon McGowan – S
He was the pleasant surprise in the first half of the year, then, toward the end, lost the starting job he'd snatched from James Sanders. Still, McGowan was a reliable player and should be back in '10.
31 – Brandon Meriweather – S
Named to the Pro Bowl by default as an alternate to replace injured rookie Jairus Byrd of Buffalo, but Meriweather continues to struggle with missed tackles.
36 – James Sanders – S
Showed class in weathering his banishment from and eventual return to the starting lineup. The experience seemed to make Sanders a harder hitting player with more edge to his game. He's locked up through 2011.
29 – Shawn Springs – CBLike Sanders, Springs began '09 as a starter, lost his job to younger players, then reclaimed it in December and showed he can still run with the young guys. Has two years remaining on the three-year pact he inked last offseason and should be back in '10.
22 – Terrence Wheatley – CB
Remains an enigma after two seasons in New England. Was healthy, but active for only five games all year. Needs to step up this season.
24 – Jonathan Wilhite – CB
Seems better suited as a slot corner than on the edge, where he excelled as a rookie. Wilhite has proven a capable NFL defender and appears to have won the hearts of the Patriots coaching staff.
*Up next in the Position Snapshot series: quarterback/tight end/specialist, coming Thursday, Feb. 4. *