As you may have heard, Tom Bradyis currently recovering from October knee surgery required to repair injuries suffered in the first quarter on opening day. As is the case with any inured player in New England, certainly the team's franchise quarterback and two-time Super Bowl MVP, Brady's exact status is a mystery to those outside the inner sanctum of Gillette Stadium.
As you may also have heard, career backup and free-agent-to-be Matt Casselstepped under center in New England in the first quarter on opening day to embark on his first meaningful playing time in the eight years since he'd graduated high school. As is the case with most player personnel and business decisions in New England, certainly a rising star potential franchise quarterback who could be a valuable trade commodity, Cassel's exact status is a mystery to those outside the inner sanctum of Gillette Stadium.
That pretty much sums up the Patriots roster at quarterback to close out 2008. Two quarterbacks with two very questionable futures for two very different reasons.
After serving as the critical whipping boy during much of the preseason, Cassel escaped the pain of final cuts and by the time Week 2 rolled around was Bill Belichick'sunquestioned starter. He was seemingly eased into action early in the Patriots short, efficient passing game, although he was victorious in his first career start in New York on the way to 10 victories as a first-year starter. His rise to stardom and a potential big-dollar free agent payday was a miraculous tale to witness. From clipboard to billboards as the Vizio Top Value Performer winner.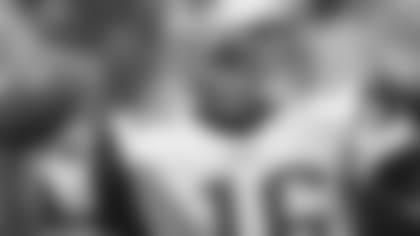 ]()Cassel finished the season completing 327 of 516 passing attempts for 3,693 yards with 21 touchdowns and just 11 interceptions for an 89.4 passer rating. Along the way he had three 300-yard games, including back-to-back 400-yard efforts in November against the Jets and Dolphins. He improved as the season wore on and evolved as a quarterback seemingly right before out eyes.
Now, Cassel is at what could be the crossroads of his career. The four-year veteran is scheduled to become an unrestricted free agent when the waters open on Feb. 27. In a league where there simply aren't enough capable starting quarterbacks to go around. If Cassel reaches free agency he'll likely get very lucrative offers from the litany of NFL teams looking for a starting-caliber quarterback. As such, the only protection the Patriots would seem to have to keep from losing Cassel and getting nothing in return is the franchise tag. A team has anytime between Feb. 5 and Feb. 19 to assign a franchise, which for quarterbacks in 2009 would come with a $14.6 million cap charge.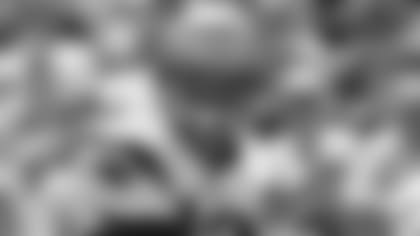 ]()That leads us to Brady, his health and his future. Recent published reports indicated that the 2007 NFL MVP, who himself will carry a $14-plus million cap charge in 2009, is expected to be ready to go for opening day 2009. Brady himself recently said that his rehab was going "really well." Without intimate knowledge of his injury, surgery, subsequent infection and rehab, the assumption – five-plus months from training camp and seven months from opening day – seems to be that Brady will be back to regain the reins of the team he helped build under Belichick.
Here's where we get to the 'if' portion of our quarterback rundown. If Brady isn't ready to start the year and if Cassel has already moved on to another team, what then? The only two other passers on the roster included 2008 third-round pick Kevin O'Connelland former undrafted free agent Matt Gutierrez. The latter was cut at the end of camp last year and returned to the team only after the shakeup atop the depth chart thanks to Brady's injury. As such, Gutierrez wouldn't seem to present much of an option.
O'Connell, though, is clearly an intriguing figure. He's a physically gifted athlete who started for four years at San Diego State. New England liked him enough to use a third-round pick to grab him last April. His experience in college, reputation as a natural leader and year in the Patriots system as the backup to Cassel this fall seem to put him ahead of the learning curve of the guy he spent the final 15 games of 2008 backing up.
Would O'Connell, who seemed very much a raw, developmental prospect last training camp, be ready to step in if Brady weren't able to go at the start of 2009? Can the Patriots really afford to allot more than $29 million in cap space to the quarterback position in an effort to retain Cassel as an insurance policy on Brady's health? Is there any reason to believe at this point that Brady won't be ready to return to the heights of the quarterback position this fall? What could Cassel bring via trade from a team looking for a franchise quarterback?
Those questions and then some fill out what should be a very interesting offseason surrounding the quarterback position in New England. The old adage, one new Patriots Senior Football Advisor Floyd Reese referenced in his initial conference call with the media, is that if you think you have two quarterbacks then you probably don't have any. In this case, the Patriots would seem to have two starting-caliber NFL quarterbacks when a team really only has room for and the money to pay one such player.
THE QB ROSTER
(players listed alphabetically, as of February 2009)
12 – Tom Brady *
16 – Matt Cassel #
7 – Matt Gutierrez
5 – Kevin O'Connell
-- Ended 2008 on Injured Reserve.

-- Scheduled to be an unrestricted free agent.
*Up nextin the Position Snapshot series: tight end, coming Wednesday, February 4. Tomorrow, look for an all-new Ask PFW.
*