While closer-by-committee was once an unmitigated disaster for the Boston Red Sox, their New England pro sports counterparts successfully used a committee approach in the backfield this past fall with smashing results.
The Patriots had five different players lead the team in rushing for a single game this season, with each of those five players rushing for at least 270 yards over the course of the year. Veteran Sammy Morrispaced the group with team highs and career bests of 727 yards and seven touchdowns while leading the ground efforts in eight of 16 games. Often overlooked and underappreciated change-of-pace back Kevin Faulk was next line, finishing second on the team with 507 yards while topping the ground charts in five different games. Late-summer addition and oft injured veteran LaMont Jordan, rookie free agent BenJarvus Green-Ellis and quarterback Matt Cassel each lead the team in rushing yards in a single game.
One name is conspicuously absent from the fivesome – former first-round pick and opening-day starting running back Laurence Maroney. The third-year back carried the ball just 28 times for 98 yards in 2008 as he saw action in just three games before going on injured reserve with a shoulder injury on Oct. 20.
Even without the former top pick's help the group carried more than its collective weight, finishing 2008 ranked sixth in the NFL in rushing to help balance out the Cassel-led offense. The collective 2,278 yards were the most by a New England team since 1985. The group's 4.4-yard average was the best by a Patriots team since 1983 and 21 rushing scores were most since 1981.
Not a bad effort considering Maroney's inability to contribute and injuries that cost top every-down backups Morris (knee) and Jordan (calf) a total of 11 games. Also an effort and overall production that got somewhat lost in the Patriots season-long story of Cassel's development and overall defensive struggles.
Looking ahead to 2009, the backfield remains a mix of question marks and very much proven players.
Maroney tops the list of question marks as he looks once again to establish himself in New England. He's shown clear flashes of production and athletic brilliance over the years but his lack of consistency and durability make his fourth season a critical one.
Jordan is another question. He's scheduled to hit free agency and while he's said he enjoyed the experience of the season and would like to be back, he was also very clear that his future will be a business decision. Such talk makes it sound less than likely that he'll return for a second season. Fullback Heath Evans, who's also a key contributor on special teams, is also scheduled to hit free agency. He has always been very open about his affinity for the New England organization and coaching staff and would seem a likely candidate to re-sign.
]()Morris and Faulk would be atop the list of proven contributors heading into training camp 2009. In his 10th NFL campaign Faulk had arguably his best season finishing second on the team with 507 yards and a ridiculous 6.1-yard average. He also ranked third on the team with 58 catches while combining for six total touchdowns. He may be aging but it certainly didn't show up in his production last fall. He remains one of the most overlooked and underappreciated playmakers in the game.
On the way toward his career season Morris proved for the second season in a row in New England that he simply produces when healthy. If Maroney can't get his career on track next summer and fall, look for Morris to once again handle a good portion of the rushing load as the journeyman backup has found a stable, productive home in New England.
Finally, Green-Ellis remains the unknown in the group moving forward. The undrafted player began '08 on the practice squad but was elevated to the roster after injuries hit the position. He saw significant action in late October and early November and finished the year with 275 yards on 74 carries, including five touchdowns in a six-game span in the middle of the season. His 3.7-yard average was less than ideal, but he showed he could shoulder the load in a time of need with his 105 yards on 26 carries against the Bills in early November. He notched four-straight 1,000-yard seasons in college and proved in relatively limited chances that he could produce in the NFL. At the very least he earned the chance to fight for a job and playing time this summer.
Like so many positions on so many teams this time of year, the running back spot in New England is a potpourri of potential. If Maroney can ever harness his talent and stay on the field the other veterans fill out what has the potential to be an impressive depth chart. But, with Maroney's health and future in New England no more certain today than the day he was drafted, the addition of more talent and depth to the backfield can't be ruled out this spring as the team heads toward both free agency and the draft.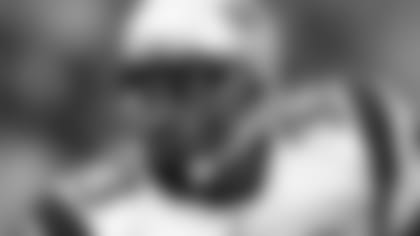 ]()THE RB ROSTER*
(players listed alphabetically, as of January 2009*)
44 – Heath Evans#
33 – Kevin Faulk
42 – BenJarvus Green-Ellis
32 – Lamont Jordan#
39 – Laurence Maroney*
34 – Sammy Morris
-- Ended 2008 on Injured Reserve.

-- Scheduled to be an unrestricted free agent.
Up next in the Position Snapshot series: Linebacker, coming Wednesday, Jan. 21. Tomorrow, look for another answer-filled offseason edition of Ask PFW.