Few areas of the 2008 Patriots were as consistent as the team's specialists. That was especially true of kicker Stephen Gostkowskiand long snapper Lonie Paxton, and punter Chris Hansonshook of a shaky start and did some of his best work down the stretch when the weather was at its worst.
That trio gave Bill Belichicka formidable group of specialists to work with. Now the question is, how long will he have them at his disposal?
While Gostkowski is coming off an All-Pro season that saw him lead the league in scoring with 148 points, his holder and long snapper will both be free agents at the end of the month. That could throw some intrigue into the Patriots special teams situation in 2009.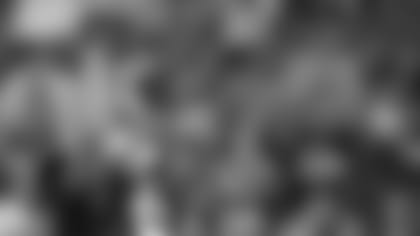 In all likelihood Paxton, who has been virtually flawless throughout his nine years in New England, will be back. He's been steady since the day he arrived and is one of the most popular players inside the Gillette Stadium locker room. Few individuals have performed their jobs as effectively and consistently as Paxton has, and Belichick places a high premium on that kind of performance.
Hanson's situation could be trickier. Belichick's eye tends to wander when it comes to his punting situation. He's brought in a variety of would-be replacements in recent seasons and had them work on the practice squad while he contemplated making a change. As a 10-year veteran, even a minimum salary for Hanson is starting to get into the cumbersome category, and Belichick may opt to go younger if he finds the right comfort level. That's particularly true after a 2008 season that saw Hanson post pedestrian numbers: 43.7-yard average, 19 inside the 20 with 10 touchbacks.
Former USC punter Tom Malonefinished the 2008 season on the Patriots practice squad and he could wind up in camp fighting for the job – even if Hanson returns. It's unlikely the latter would receive a long-term deal, so re-signing wouldn't necessarily ensure him a job. The more likely scenario would call for Belichick bringing Hanson back to fight it out with at least one young guy and let the chips fall where they may.
No such uncertainty exists in the kicking department, however. Gostkowski was as good as it gets in 2008. He connected on 36-of-40 field goal attempts and made all 40 of his extra points. He also recorded a career-high 16 touchbacks. In just three seasons he's made everyone in New England forget about the man he replaced – Adam Vinatieri.
Regardless of the possible changes made in personnel, the biggest difference on special teams in 2009 will be the coach. Brad Seely left to join Eric Mangini's staff in Cleveland and Scott O'Brienarrived to take his place. O'Brien spent time on Belichick's staff in Cleveland back in the early 1990s so he has familiarity with the Patriots system.
Another possible change could come in the form of the units' captain – Larry Izzo. The 13-year veteran is coming off another season leading the team in special teams tackles but also will be a free agent at the end of the month. Izzo is a key component to the coverage units and also is one of the team's more underrated leaders. His loss would be felt in more places than just the football field.
Elsewhere, the Patriots received some solid production in the return game with Ellis Hobbs(kicks), Kevin Faulkand Wes Welker(punts). Hobbs was among the league leaders throughout the season and notched the third touchdown return of his career. Faulk averaged a solid 13.2 yards while handling punts early before Welker took over and averaged 8.8 yards on 27 attempts. Both are sure-handed, made good decisions throughout the season and will give Belichick experienced options in 2009.
The specialist roster(players listed alphabetically, as of Feb. 5, 2009)
33 – Kevin Faulk – PR
3 – Stephen Gostkowski – K
6 – Chris Hanson – P#
27 – Ellis Hobbs – KR
66 – Lonie Paxton – LS#
83 – Wes Welker – PR
– Scheduled to be an unrestricted free agent
That concludes our position snapshot series. Up next,Debate Friday.