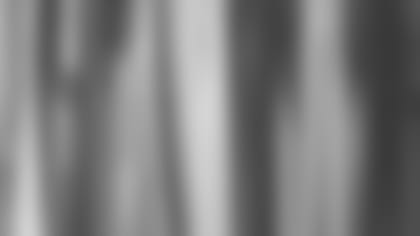 ]()
            The cornerback position in New England has dominated the news surrounding the Patriots this spring, but for all the wrong reasons. After a season in which starters **Ty Law** and **Tyrone Poole**, along with rookie nickel-back **Asante Samuel**, helped establish the Patriots secondary as one of the best in the NFL with a league-high 29 interceptions and 121 passes defensed for a defense that allowed just 14.9 points per game, Law's contractual battles with Head Coach Bill Belichick have dominated offseason DB discussions.  

Regardless of how the Law saga turns out, the cornerback spot could be a likely area of addition on Draft weekend. Heading into the draft Law, Poole and Samuel are the only cornerbacks on the New England roster and adding quality depth to the spot at some point this offseason is a key need. Other than the ankle injury that Law battled for much of the season, one that caused him to miss one game and limited him in a number of others, the group remained remarkably healthy in 2003. Expecting such an injury-free repeat in 2004 might be more than any team could ask for.
The much-talked-about Law had one of the best seasons of his career in 2003, earning All-Pro and Pro Bowl recognition. He finished the season with 77 tackles, tied for a team-best six interceptions and led the NFL with 23 passes defensed in 15 starts. He has said in a number of forums this offseason that he no longer wants to wear a Patriots uniform, but has also said he will not hold out and would report to training camp if he and the team cannot reach another agreement. Offseason media antics aside, Law is clearly one of the top corners in the game today.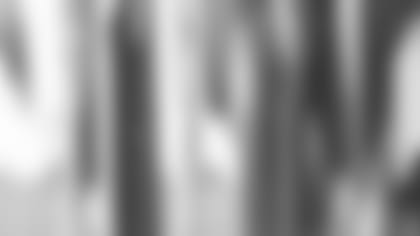 ]()
            In his first season with New England, Poole played extremely well opposite Law. The eight-year veteran started all 16 games at corner finishing with 66 tackles and tied Law for a team-best with six interceptions. Many expected Poole to be a nickel corner when he signed as a free agent last spring, but his 2003 performance showed that at the very least he is a quite capable second corner.  

Entering his second pro season Samuel is the third corner on the roster and the depth chart. Selected in the fourth round last April out of Central Florida, the 5-10, 185-pound corner played in all 16 games with one start as a rookie. He finished the year with 35 tackles, two interceptions and nine passes defensed. He also showed big play ability when he returned his first career interception for a 55-yard, game-winning touchdown in Week Three against Vinny Testaverde and the New York Jets. Samuel showed the skills necessary to play a very physical style at corner as a rookie and should benefit from a year in the offseason program and time under his belt in what some would consider a very complicated Patriots defensive scheme.
]()
            The only other potential carryover options the Patriots have from last season are Eugene Wilson and Antwan Harris. After being drafted as a corner Wilson started 15 games at free safety and developed into quite a playmaker from that spot, although a return to corner would not be out of the question. Harris, a defensive back who can play both corner and safety but saw little action at either a year ago, is currently an unrestricted free agent.  

The crop of corners available on April 24-25 is relatively deep one with the potential of a half dozen cover men going in the first round. While there does not seem to be a no-questions-asked, consensus top corner just yet, the players expected to go early in round one include Virginia Tech's DeAngelo Hall (5-10, 202), South Carolina's Dunta Robinson (5-11, 186) and Ohio State's Chris Gamble (6-1, 198). Others expected to go on the first day included Oklahoma's Derrick Strait (5-11, 196), USC's Will Poole (5-10, 194), Arkansas' Ahmad Carroll (5-10, 195) and Michigan's Jeremy Lesueur (6-0, 197).
Should New England look to Sunday of draft weekend to address the need for depth at corner some names that might be options at that point include Georgia's Bruce Thornton (5-10, 197), Notre Dame's Vontez Duff (5-10, 198), Mississippi's Tahaya Hutchins (5-10, 185) and Arkansas' Lawrence Richardson (5-9, 194) just to name a few.
With nine picks currently in hand the idea of the Patriots, and Belichick's sometimes corner-happy schemes, leaving draft weekend without adding depth at the position would appear to be unlikely