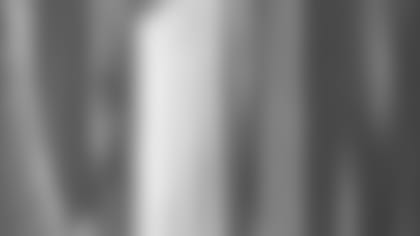 ]()
            A pair of "big" moves along the defensive line this offseason essentially leave the Patriots with a net change that swapped **Ted Washington** for **Keith Traylor**. But while Traylor's 6-2, 340-pound girth would appear on paper to fill Washington's loss, questions still remain as to who will line up on the nose come September 9 and how capable that player will be in Bill Belichick and Romeo Crennel's 3-4, two-gap front.  

Traylor is a 12-year veteran with the size to clog up the middle, although he doesn't have the true nose tackle experience that Washington brought to the trenches so successfully in New England a year ago. Last season Traylor started 10 games for the Bears, missing six contests in the middle of the season with a right knee injury. He totaled 18 tackles, one forced fumble and three passes defensed. No one will question the experience he brings to the Patriots, but whether he can be as productive in the middle as Washington was is still a concern.
Another new face fans will see in the trenches this fall is restricted free agent signee Rodney Bailey. The 6-3, 300-pound defensive end/tackle played in all 16 games last season with the Steelers, finishing with nine tackles and two sacks. The most productive season of his short three-year career came in 2002 when he registered 18 tackles, 5.5 tackles and one fumble recovery in Pittsburgh.
Bailey joins a mix of young defensive linemen that is anchored by two-time Pro Bowler Richard Seymour, but also includes developing young contributors Jarvis Green, Dan Klecko and last year's top pick, Ty Warren. Seymour, one of the team's defensive captains, earned All-Pro recognition in 2003 registering 80 tackles, eight sacks, 10 passes defensed and a forced fumble. In just three seasons the former number-six overall pick has developed into one of the top all around defensive linemen in football.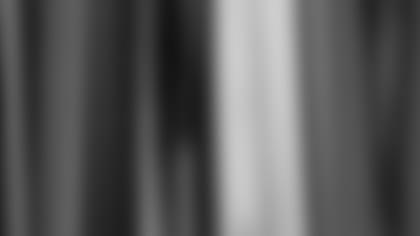 ]()
            In Green, Klecko and Warren the Patriots have a trio of young defensive linemen who have yet to establish themselves as every-down players. In his second season in 2003 Green started seven-of-16 games played, tallying 20 tackles, two sacks and one pass defense. He then made a big splash in the postseason with six tackles three sacks against Peyton Manning and the Indianapolis Colts in the AFC Championship game. A hard worker, Green has drawn the praise of the coaching staff over the last two years and another jump in production this year could make Green a regular contributor to the New England front.  

As rookies Warren and Klecko played in 16 games and 13 games respectively a year ago. Warren started four contests and finished the season with 33 tackles, one sack and two passes defensed. Klecko saw action at a variety of different positions including defensive line, linebacker and fullback, finishing with 14 tackles, 1.5 sacks and one fumble recovery. While Klecko has a lot of work to do in order to put his 5-11, 283-pound frame to use on a regular basis in the NFL, much more is expected from Warren heading into the former top pick's second season.
The only other defensive linemen currently on the New England roster are practice squader Ethan Kelley and current NFL Europe allocation Buck Rasmussen. Rasmussen was in camp with the Patriots last summer, but as a practice squad player for this spring's Frankfurt Galaxy team it is unlikely he would have much of a chance of being anything but a practice squad option this fall. Kelley, a true nose tackle type in his days at Baylor, has a more intriguing future and it will be interesting to see where he fits into the front seven mix once training camp begins.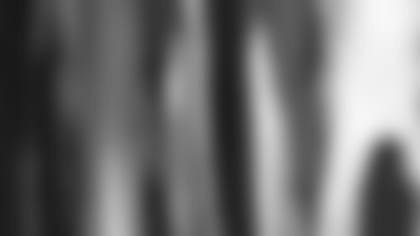 ]()
            Three members of last year's Super Bowl team, veterans **Bobby Hamilton, Rick Lyle** and **Anthony Pleasant**, currently reside in the unknown world of free agency. Hamilton drew interest from the Raiders early this offseason but nothing has been inked and a return to New England isn't necessarily out of the picture. On the other hand the uniform numbers that belonged to Lyle and Pleasant have already been redistributed to Bailey and Traylor respectively so neither is likely to be back. After 14-seasons in the NFL the 36-year-old Pleasant is expected to retire.  

With the turnover from the offseason the Patriots are left with a solid core of developing young offensive linemen, a pair of newcomers and a few questions in the middle. For that reason it wouldn't be out of the question to see the team look to the field of defensive line prospects with one of its nine picks on draft weekend, after all the team has taken at least one defensive linemen each draft dating back to 1999.
This year's field of prospects doesn't seem to have a clear, can't-miss defensive lineman, although there are a number of players that should go off the board in the opening round. While it is unlikely that the Patriots would target the area with their top selection the defensive tackles that should hear their names early on day one include Miami's Vince Wilfork (6-1, 323), Oklahoma's Tommie Harris (6-2, 295), Maryland's Randy Starks (6-3, 314) and Florida State's Darnell Dockett (6-3, 297). In the middle of day one some of the names that might fit the Patriots needs at nose tackle could include Hawaii's Isaac Sopoaga (6-2, 321) and Oregon's Junior Siavii (6-4, 344). Players that would likely be available in the later rounds are names such as East Carolina's Damane Duckett (6-7, 300), Notre Dame's Cedric Hilliard (6-1, 307) and Iowa State's Jordan Carstens (6-5, 305).
Though there is probably less of a chance of the Patriots looking for a defensive end, there are a number of playmakers available. USC's Kenechi Udeze (6-3, 281) has established himself as the top of the class, but others like Ohio State's Will Smith (6-3, 265), Alabama's Antwan Odom (6-5, 274) and LSU's Marquise Hill (6-6, 305) are all likely to go in the earlier parts of day one. Ends that could last until Sunday of draft weekend include TCU's Bo Schobel (6-5, 271), Rutgers' Raheem Orr (6-3, 258) and USC's Omar Nazel (6-3, 239), among many others.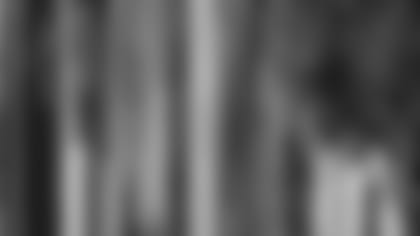 Despite missing out on the team's Super Bowl run last season, newly re-signed cornerback Otis Smith says he never really thought about what could have been last season had he remained in New England. "Could have been me? It wasn't me though. I don't look at life like that. Those guys did what they did and I wasn't a part of that. I don't look at it like it could have been me or that should have been me on that club. It didn't work out that way last year. So last year I had to do something else." … The USA Today reports on Friday that Time magazine will list Patriots Head Coach Bill Belichick as one of its 100 Most Powerful and Influential People in its next issue. The issue hits newsstands on Monday