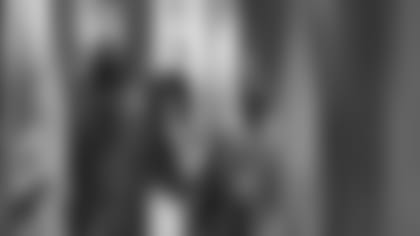 ]()
             As is the case with all preseason games, the fact that the Patriots had more points when the clock ran out is irrelevant. What counts is what head coach Bill Belichick and his coaches see on tape when they review each play and each player over the next couple days.  

With substitutions flowing freer than a broken water main, there will be plenty to review.
"I thought this was a game that was kind of sloppy," Belichick said. "There were some good things out there. We had trouble on a lot of things. We've got a lot of work to do. I thought the players tried to play physically and played hard."
They'll probably like what they saw out of their first team offense that generated a touchdown in two tries. They'll likely nod their heads in satisfaction with Corey Dillon's 5 carries for 23 yards with a long of 13. David Patten looks like he's ready to go.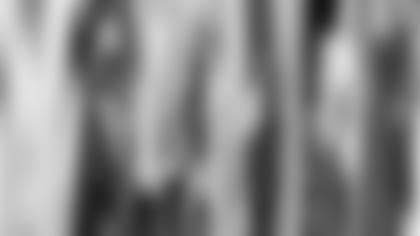 ]()
             Only they will know how Troy Brown did at cornerback covering the Eagles slot receiver despite his two tackles or how Dan Klecko made out at inside linebacker. Add to that list the performance of countless other players who are competing for roster spots, some on the bubble and others against long odds.  

"I think overall we have a long way to go, lets put it that way," Belichick said. "We got a chance to look at a lot of people play; I think we got everybody in there. We'll take a look at the film and see how we did individually. I think it's a step in our preperation. We need to take a lot more of them to be ready."
Getting long looks were Brandon Gorin and Adrian Klemm at right and left tackle, respectively, and Mike Cloud at running back. Vince Wilfork played most of the second half at nose tackle and seemed to just be out there with still a lot to learn. Leading the way in the tackle department was Justin Kurpeikas with 6 solos and 3 assists.
By the way, New England won, 24-6.
Philadelphia surely would have liked to see a cleaner start from its first team offense. Five penalties marred the Eagles first drive of the game (they finished with an ugly 14 for 109 yards), all committed after McNabb connected with Owens on two passes for 7 and 6 yards.
The first glimpse of punting improvement for the Patriots came on Josh Miller's first try, a 50-yarder after the Patriots first series of the game.
After holding the Eagles to three and out on their subsequent drive, the Patriots offense got into high gear as the rain began to come down. On second and 12 from the New England 44, N.D. Kalu of the Eagles had Brady seemingly in his grasp for a sack. But Brady spun away and while falling down never took his eyes off his receivers and hit Patten over the middle for a 19-yard gain. Corey Dillon took over from there with runs of 6, 4 and 13 yards. Two plays later it was Brady to Patten for a 9-yard score.
That's all the work Brady needed as Rohan Davey took over with around a minute left in the first quarter and on the Patriots third series. Brady's numbers: 3 of 4 passing for 31 yards and a touchdown.
"Charlie [Weiss] said before the game, 'I don't know how long you'll be in there.' I said, 'Hopefully a lot.' He said, 'Well if we score you know you're probably coming out.' " Brady said. "The more I can play the more I'll feel prepared. That's the way that everyone feels. It gets to the point where you realize the games don't count for the record. At the same time, I like to play as much as I can."
Despite McNabb remaining under center into the second quarter, the Eagles offense continued to sputter. On fourth and 2 from its own 48, Philly elected to punt and Larry Izzo further demonstrated why he is one of the premier special teams players in the NFL, breaking through to make the block, recovery and 5-yard return.
Davey was sacked for a loss of 11 yards on third down and Adam Vinatieri was good on a 47-yard attempt.
The Eagles answered with three of their own points with 4:03 left in the first half, a David Akers 46-yarder. On the drive, running back Reno Mahe carried most of the load. By this time the Patriots defense as well as the Eagles offense, were in second team mode. Jeff Blake was at quarterback for Philly while Wilfork and Dana Stubblefield had their time on the defensive line.
McNabb finished with 6 completions on 11 attempts and 32 yards.
Philadelphia made it a 10-6 game on a 20-yard Tim Duncan field goal. The 15-play drive engineered by Blake went 65 yards as the Eagles chipped their way downfield. But on third and goal from the Patriots 2, the New England defense held on, forcing the field goal.
As the third quarter headed to a minute left, Davey and the offense were creating offense of their own, going 70 yards and a score. Cloud, getting extensive time, did most of the work on the ground but Davey showed some good footwork of his own, rushing for 17 yards. After Malaefou MacKenzie absolutely leveled the Eagles Norman LeJeune on a 18-yard pass play, Cloud carried four times down to the Eagles 5 where Davey hit Michael Jennings in the end zone as he ran away from pressure to the right.
"We could have made some more plays at the beginning, especially the first two drives," Davey said. "We tried to get off to a faster start. But it's not how you start, it's how you finish. I think as a unit we came out and played tough and played hard. In the latter part of the game we got it together and got some things together."
The fourth quarter began with the Patriots up, 17-6 and Davey added to the lead with another touchdown drive in which his legs played a big part. This time Davey scrambled for a 23 yard gain down to the Philly 19. Two plays later, he hit Ricky Bryant for the score. Patrick Pass has a nice 14-yard carry on the drive, spelling Cloud who finished with 17 carries for 45 yards.
As the game progressed, Davey clearly began to find a comfort zone. He finished with decent numbers, 8 of 15 passing for 70 yards and two touchdowns along with 40 rushing yards on 4 attempts.
"I think the important thing is for everybody who played to feel like you're better at the end of the night than you were to start the night," Brady said. "You're more prepared for the season. We'll see when we evaluate and coaches break down the film and tell us how we did. We'll be a better team.