The Patriots are already fielding calls from potential trade partners in next week's NFL Draft. That according to Bill Belichickearlier today during his annual pre-draft press conference.
The Patriots head coach added that he's not really surprised by that, given how many picks New England has (four of the first 53, and 12 overall, though none at the moment in rounds 3 and 5) and the new format of the draft, which now covers three days from Thursday through Saturday instead of the traditional weekend affairs of years past.
]()"Having four picks in the first two rounds certainly gives us the flexibility to move from where we at if we feel that's the right thing to do," said Belichick, "or I'm sure if we pick four players that they will be four good quality guys. So we'll see how all that turns out. In the end, we'll just try to do our homework and be prepared for whatever the opportunities are."
Mostly, Belichick revealed, those other clubs who've phoned are interesting in learning if the Patriots would be willing to part with any of their second-round picks. So, at this point, it doesn't appear that any team has expressed interested in moving up (or down) to New England's first-round spot at 22.
"I'm not saying that anything will or won't happen," Belichick told a modest gathering of reporters and photographers inside Gillette Stadium's media work room.
"I think that's pretty common at this point in the process, a week or so before the draft, where you start to talk to teams and try to get a feel for whether they would or wouldn't be interested in moving a particular pick. It expedites the process a little bit when you get to draft day.
"It's not so much a specific trade of 'I'll give you this, you give me that,' Belichick explained. "It's more of 'Would you be interested in moving this pick, moving up, or moving down in the first round?' or whatever it happens to be. It's more in that nature."
The other notable item from Belichick's 25-minute briefing was the response he gave when asked about this draft's most enigmatic, [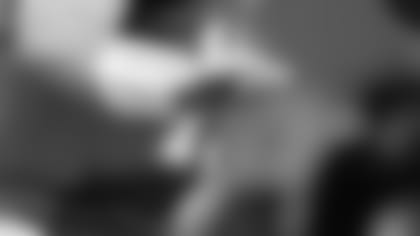 ]()yet potentially consequential prospect: Florida QBTim Tebow, whom the Patriots hosted on one of their 30 pre-draft visits recently.
"I think he's got real good ability; I don't think there's any question about that," Belichick replied. "He's the second or third leading passer in SEC history. His résumé speaks for itself. He's an outstanding football player and he's an outstanding person."
"I've met and talked to Tim on a number of different occasions," Belichick added, alluding to his many trips to Gainesville because of his friendship with Gators boss Urban Meyer.
"Obviously, we didn't talk about pro football when he was still in college, but now that he's eligible for the draft, we talked to him about being a professional quarterback."
Whether that meant talking about the likelihood that Tebow could become a legitimate NFL signal caller, Belichick did not specify.
About those 30 pre-draft visits that teams are allowed to schedule with draft prospects, Belichick was asked today what the reasons are for them. He answered that most of the time (more than 50 percent, he indicated), the reasons are physical or medical in nature. That is to say, teams (at least this team) typically want to find out more medical information about a player more than anything else.
When asked for his thoughts on the draft class as a whole, Belichick gave an interesting response. He pointed out that there are an inordinate number of underclassmen who've declared, and that there is good depth at some positions where there hasn't been in recent drafts and vice versa. Belichick also seemed intrigued by several prospects who didn't play at all in 2009 due to medical issues (for example, tight ends Jermaine Greshamof Oklahoma and Rob Gronkowskior Arizona, one could infer from his comment) but who are expected to be among those selected in the first or second rounds.