Word association. You know the game, right? Say the first thing that comes to mind when someone mentions a certain subject. Robert Kraft couldn't bring himself to say the specific word he was thinking of Wednesday when asked how he felt about his Patriots' finishing the 2020 season with a 7-9 record.
"But it was horrible," New England's owner admitted. "The bottom line is, we want to win, and when we don't, we're not happy."
However, as the saying goes, admitting you have a problem is the first step in solving it. With that in mind, Kraft spent a solid and rather candid half-hour confessing to reporters that his club hasn't drafted well over the past few years and that changes have been made organizationally in an effort to address that problem during next month's NFL Draft.
The owner's remarks came at the conclusion of a two-day, "virtual" NFL Annual Meeting. Normally, when the league's top brass and media are together on-location, Kraft takes time out of his busy schedule to entertain reporters' questions. That tradition continued Wednesday, albeit over a conference call to adhere to ongoing COVID-19 limitations.
"If you want to have a good, consistent, winning football team, you can't do it in free agency. You have to do it through the draft," Kraft emphasized. "You get them at a price where you can build a team and be competitive."
That being said, the Patriots surprised nearly every NFL observer earlier this month by going on an unprecedented spending spree during the opening of the free agent signing period – a result of a confluence of factors, Kraft said numerous times, that he hopes will help New England return to being a perennial postseason contender.
"If there was ever a year to do it, this was the year," added Kraft. "Our personnel department did an outstanding job. I really hope it makes a difference."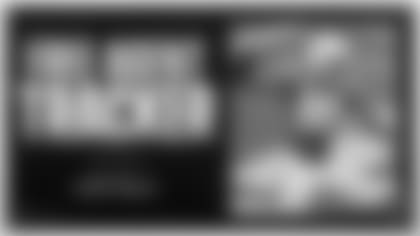 2021 Patriots Free Agent Tracker
Tracking all of the Patriots transactions during the free agent signing period.
The Patriots have inked deals this month with players at several positions on both sides of the ball, yet the one spot on most reporters' minds was quarterback. Kraft conceded that this is the linchpin position on any team, and as things stand on the last day of March, New England has three players on its roster, led by incumbent starter Cam Newton.
The veteran passer and one-time NFL MVP recently agreed to return to Foxborough on a one-year contract, yet, with Newton's subpar performance last season and 2019 draft choice Jarrett Stidham anxiously waiting in the wings, reporters pressed Kraft to tip his hand on what the Patriots might still do at quarterback.
The owner lauded both Newton and Stidham, calling the former "a terrific guy" he enjoyed getting to know more personally last season. Kraft further professed he's "a big fan" of the young Stidham and praised his initiative in organizing passing workouts with teammates in California this month.
"At this point in time, we're trying to do what the best thing for us is, and in fairness to Cam, I'm not sure he had the proper weapons around him last year, and then he got COVID. There were a lot of things that happened," Kraft observed. "I don't know that Jarrett's ever really gotten a fair shot, so, we have to wait and see what happens. Then we still have the draft. A lot of things can occur."
New England also has 2020 practice squad holdover Jake Dolegala as the third-string passer for now, but Kraft didn't rule out his team making more moves to strengthen the QB position in 2021.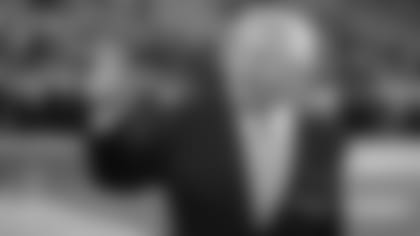 "We all know long-term, we have to find a way, either Jarrett Stidham or someone new we bring in. This isn't something where you get algebraic formulas [to solve it]. Think of all the personnel wizards who passed for six rounds on Tom Brady in 2000… No one knows what's going to happen. Look, the quarterback is the most important position on the team. We know that. One way or another, we have to get that position solidified."
The mention of Brady's name brought on a number of follow-up questions about him and how his 20 years with New England ended. Kraft essentially reiterated what he's said previously on the topic – that he would have loved for Brady to retire as a Patriot, but that both sides have moved on.
Bigger-picture subjects were also broached during the 30-minute session, including the NFL's lucrative, long-term television contracts that were recently agreed upon. As chairman of the league's influential Media Committee, Kraft played a starring role in those negotiations, although he was quick to give credit as well to the NFLPA, the union representing the league's players. Their committing to a new collective bargaining agreement around this time last year was instrumental, according to Kraft, in helping usher in the new big-money TV deals.
"Now we have something where, if we manage it right," said Kraft, "it can be great all around."
With the pandemic still impacting everyone's lives, Kraft also reflected on his team's efforts to help overcome it, citing this as the one-year anniversary of the Patriots team plane being sent overseas to bring much-needed personal protective equipment to the Northeast during the early stages of the crisis. He also echoed sentiments expressed Tuesday by NFL Commissioner Roger Goodell, who remains bullish on getting stadiums around the league back to full capacity this fall.
"I hope we all have a much better year… And I truly hope we have our herd immunity so we have a full stadium and get back to normal."