The same three players who've missed practice all week were not on the field Friday: linebacker Tracy White (left foot), defensive end Trevor Scott (hamstring), and rookie running back Brandon Bolden (left knee).
Bolden has been suspended by the NFL for four games for violating the performance enhancing substance policy. He's eligible to return the week of the Houston game in December.
Really quiet locker room today. Virtually no players gave of their time to media interviews.
Rookie DE Chandler Jones was one of the few who did, although even he was brief, as usual. He touched on the fact that this will be the first time he's played an NFL opponent for the second time. "Actually when you play a team twice I feel like, I have personal notes, and I'll look over them again definitely."
White and Scott have been ruled out for Sunday's game. Safety Patrick Chung is officially QUESTIONABLE and is now dealing with a hamstring as well as a shoulder problem.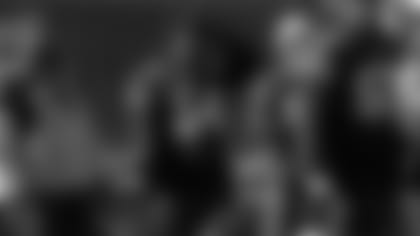 Thirteen other Patriots are questionable: CB Kyle Arrington (concussion) DL Ron Brace (elbow), safety Steve Gregory (hip), tight ends Rob Gronkowski (hip) and Aaron Hernandez (right ankle), rookie LB Dont'a Hightower (left hamstring), WR Brandon Lloyd (knee), left guard/co-captain Logan Mankins (calf/hip), linebacker/co-captain Jerod Mayo (elbow), OL Nick McDonald (right shoulder), linebacker Brandon Spikes (knee), RT Sebastian Vollmer (back), and WR Wes Welker (ankle).
Defensive tackle Kyle Love (knee) and WR Julian Edelman (left hand) are PROBABLE.
Out in Buffalo, DE Mark Anderson (knee), CBs Terrence McGee and Aaron Williams (both with knee issues), and OT Erik Pears (hip) have been ruled OUT.
DT Spencer Johnson (ankle), WR Stevie Johnson (thigh), DE Chris Kelsay (neck), G Kraig Urbik (foot), LB Shawne Merriman (chest), and DT Kyle Williams (ankle) are QUESTIONABLE. The Bills list 10 players as PROBABLE.