For most Patriots fans, the last four years must have felt at times like a nightmare from which they've never woken up. That stinging, blind-sided loss to the New York Giants in Super Bowl XLII, ruining New England's perfect season, is a memory that still haunts many.
Well … here we go again. The Patriots have a chance to change the ending of that bad dream — not completely, of course, because that result will never change — when they face the Giants again on February 5 in Indianapolis in Super Bowl XLVI.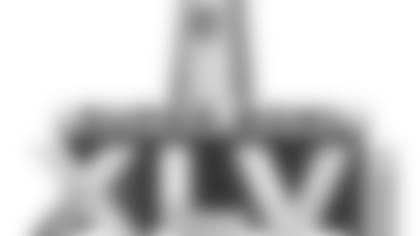 There's been a lot of roster turnover on both sides. In fact, only eight Patriots on today's active roster remain from that 2007 squad: QB Tom Brady, K Stephen Gostkowski, RB Kevin Faulk, OL Dan Connolly (practice squad that year), LG Logan Mankins, LT Matt Light, DT Vince Wilfork, and WR Wes Welker (C Dan Koppen and DL Mike Wright were, too, but both are now on injured reserve). However, many of the same antagonists are still with the Giants, like head coach Tom Coughlin, QB Eli Manning, RB Brandon Jacobs, DL Justin Tuck, K Lawrence Tynes, et al. And you know we're going to have to endure the David Tyree-play over and over and over and over for the next two weeks.
Consequently, there will be an eerily familiar look and feel to this title game, especially considering how the Giants got there again, winning in overtime on a Tynes field goal. Once again, New England will be the home team at the Super Bowl (the AFC and NFC alternate each year, and it's the AFC's turn, as it was in '07), but will they continue to wear their dark blue jerseys, in which they lost to the Giants back then and again this regular season? I vote they go with the red, Pat Patriot throwbacks.
So, let's hear from you, now. I know some of you (particularly my Twitter pal Mary Kate in New York City) have been unabashedly praying for this rematch. What do you think now that it's become a reality? Let us know, as always, with a comment below.