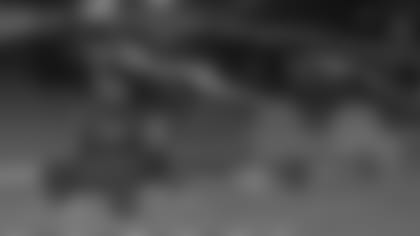 PHOTO FINISH - Team PFW kisses the bricks at the finish line at the Indianapolis Motor Speedway.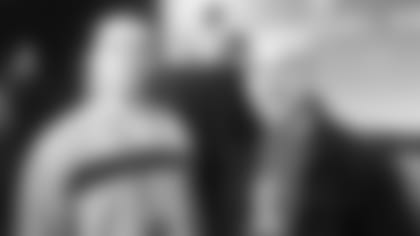 IN-VINCE-ABLE - Andy Hart and Erik Scalavino with the Vince Lombardi Trophy in the background.
QUIET TIME - New England's logo rests patiently on the Patriots' sideline, awaiting kickoff of Super Bowl XLVI.