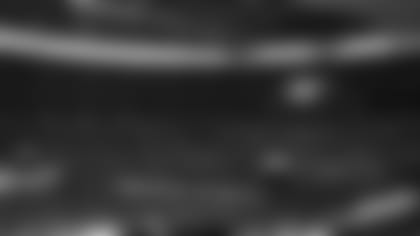 A pre-game view of the Patriots' end zone at Wembley Stadium, October 25, 2009
INDIANAPOLIS - Is the Patriots-Rams date Lon-done?

Last weekend, reports in St. Louis surfaced which indicated that the Rams' commitment to play one game in London in each of the next three years was being challenged by the St. Louis Convention and Visitors Commission. The CVC, which has jurisdiction over the Rams' home stadium (the Edward Jones Dome), is citing a clause in the team's lease which precludes the Rams from playing any home games in a venue other than Edward Jone.

However, the Rams have an out – if the Dome is not up to standard or the lease is terminated.

Tickets for the October 28 game between St. Louis and New England is currently schedule to take place at London's historic Wembley Stadium, where the Patriots beat the Tampa Bay Buccaneers in 2009. General admission tickets for the Patriots-Rams game were supposed to go on sale this week, but the league's United Kingdom-based website, through which tickets are sold, says they are not currently on sale. Higher-priced sections and bulk ticket packages are available, however.

NFL Commissioner Roger Goodell was asked to update the situation today at his annual "State of the League" press briefing at the Super Bowl's Media Center in Indianapolis.

"Well, we're going to play the London games. We hope it will be with the Rams and the New England Patriots next year. That's what we planned," said Goodell, whose answer planted a seed of doubt that the Patriots would be involved.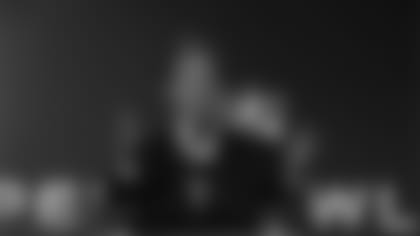 "I think it's great for the community of St. Louis to be able to get that global exposure, but there are issues that obviously are going to have to get resolved. We know there are discussions going on. We hope that they will get resolved shortly, and once that's resolved we'll make decisions from there, but we will be playing in London next year."
If the Rams cannot come to an agreement with the CVC that would allow them to play in London, there is a logical option that could keep the Patriots in the London slot. Before the Rams and Patriots were announced as the 2012 Wembley match-up, Internet and Twitter rumors said the game would be between the Patriots and Jacksonville Jaguars. However, it was later learned that the Jags were late in applying for the game, in part because the team was going through an ownership change.
New Jags owner Shahid Khan has openly lobbied for his team to be in the London rotation, so, substituting the Rams for the Jaguars – thereby keeping New England in place for London in 2012 – makes (pardon the pun) a world of sense.
Goodell seemed to agree with that proposition.
"First, let me say that we're thrilled to have Shahid Khan as the owner of the Jacksonville Jaguars. He has tremendous insight from a business prospective, an international prospective, and he has the passion of NFL football in his blood. He loves the game. That's a great thing for us, and it's what makes our league successful. Our ownership has demonstrated repeatedly over its history that they make good decisions for the league. That's what has allowed our game to continue to grow.
"I know Shahid Khan is very interested in our international growth," Goodell continued. "He believes it's good for Jacksonville as a community to get that international exposure. He's indicated an interest in playing international games in London, and we're going to take advantage of that. We think his enthusiasm and knowledge are going to help the league a great deal."
Overall, Goodell was very enthusiastic about the league's international expansion opportunities, including a continued presence in Toronto, Canada, where the Buffalo Bills have played a game each season over the past few years. This coming season, though, will be the final of a five-year deal the league originally signed with Toronto.
"Well, as a guy from western New York," said Goodell, "we know how important the Bills are to western New York and how important they continue to be for that community. One of the things the [Buffalo Bills] have done very effectively is regionalize that team to broaden its exposure, but also its fan following down to its southern tier, over to Rochester and now north and onto southern Ontario and the Toronto area.
"The series has been very helpful to the Bills, I think, in building that fan base. We have seen the kind of response and what it has done for season ticket sales for them down in Buffalo and to try and help that franchise broaden their appeal. In those discussions, I have talked to both sides, and I believe there is a willingness and an interest to extend the agreement, and we will work to try and help support that."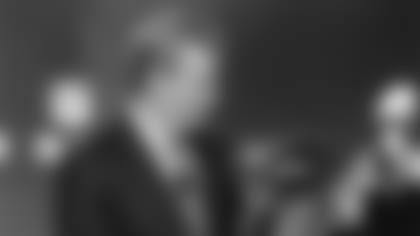 In addition, the Commissioner sounded positive about returning NFL football to Mexico, and expanding to South America and other European cities.
"The answer to that is yes, there is a great deal of interest in Latin America to play a game. We obviously, most importantly, would like to get back to Mexico with another regular season game. We've discussed it with our partners in Mexico, and it is something we would like to get done sooner rather than later. It is going to take though, a collective effort from our partners and the league to try to get that done, but we believe it can be successful and very good for Mexico and our fans.
"We have interest in Brazil. We want to do this strategically though," Goodell clarified. "We don't want to say that we are playing games in Brazil or Spain for the sake of doing that. This is all about a collective strategy to make our game more successful on a global basis, and the effort that we are putting in in the U.K,. and London as an example, are all designed to build a model that is going to grow our game and its popularity in the U.K. If that's successful we will expand throughout Europe. The same thing is true in Mexico, and what we can do in Latin America if we're successful there."
For the moment, though, the priority is the keep the Patriots in the 2012 London game – regardless of opponent.