… Woke up to a dusting of snow, but by early afternoon, temps in New England were up in the 40s when the Patriots went outside to practice. They donned full pads for the first time since Dec. 7 and used the single, lower field behind Gillette Stadium, where the New England Revolution normally train.
… For the first time this season, we can report perfect attendance at Patriots practice. That means the six players who didn't suit up last week were back out there today, most noteworthy were a pair of o-linemen: Pro Bowl left guard Logan Mankins (left knee) and right tackle Sebastian Vollmer (back/right foot). QB Tom Brady (left shoulder), WR Wes Welker (unknown, but took a shot to the ribs during the Bills game), rookie o-lineman Marcus Cannon (unknown), and running back BenJarvus Green-Ellis (unknown) returned as well.
… Mankins was the only player wearing sweat pants during practice, so, it was unclear whether he had full pads on or if he had an extra protection on his injured left knee. He took part in o-line drills with the first group, like normally does, but did not appear to have full extension of his leg as he ran through drills at a little more than half-speed.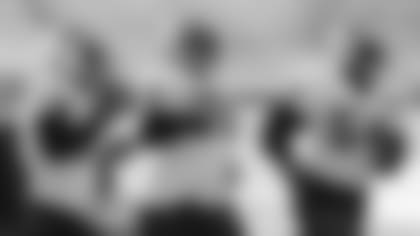 … Offensive coordinator Bill O'Brien was back on the field with New England, after spending the weekend with his future employer, Penn State. Josh McDaniels also made his first appearance with the team since he left in 2009. McDaniels spent the entire stretching and first drill period of practice on the far end of the field, talking privately with head coach Bill Belichick.
… An injury report should be released around 4 o'clock Eastern today. Check back here later for updates.