… With most NFL games, including New England's, on Saturday this week (to accommodate Christmas Day on Sunday), the Patriots had to get started sooner than normal on their preparations for the Dolphins. As a result, they held a walkthrough practice inside the Dana-Farber Field House behind Gillette Stadium. No pads at all for this session, the first of Dolphins Week.
… Some encouraging news, injury-wise, as safety Patrick Chung (right foot) was in uniform. He missed all of last week's workouts, and had been seen with a medical boot on his ailing foot.
… However, right tackle Sebastian Vollmer (back/right foot) remains out of commission, and defensive end Eric Moore was absent as well.
… The Patriots can't afford to lose any more defensive ends, after placing starter and leading sacker Andre Carter on injured reserve with a leg injury. He reportedly tore his left quadriceps muscle and will require surgery to repair it.
… New England added defensive lineman Cedric McKinley (6-6, 286) to the practice squad. The first-year player from the University of Minnesota spent much of last season with the Vikings on their practice squad.
… The Patriots still have one roster spot open on the 53-man roster after IR-ing Carter. Head coach Bill Belichick said at his press briefing today that the team is considering options for that spot.
…. As always, we should have an injury report around 4 p.m. Players will be available for interviews shortly. Check back for updates on both.
… New England's 41-23 win over Denver was a ratings win for CBS as well. It was the highest national rating (19.5) for a CBS football broadcast since 2007 (Patriots-Colts, 22.5). The game will be re-aired on NFL Network this Wednesday, December 21, at 8 p.m. Eastern.
… Shortly after 5 p.m., the Patriots announced that they'd released Moore.
… Tackling was a popular topic in the Patriots locker room today, after New England's less-than-stellar effort in that department Sunday in Denver (particularly in the first quarter). Several Patriots defenders acknowledged that they need to clean that area up soon, with the playoffs looming. "We missed a few tackles out there. I missed a couple," conceded LB Rob Ninkovich, whose missed tackle on QB Tim Tebow led directly to Tebow's first TD Sunday. "Just have to keep working on it, make sure you're bringing your feet and driving through tackles." Cornerback Devin McCourty added, "As a defense, you don't want to have a bunch of missed tackles, even though guys out there are tough to bring down. Pretty explosive players in this league, but that's our job. Going into this game, it'll be another important factor, with Reggie Bush and Brandon Marshall. Those guys break a lot of tackles."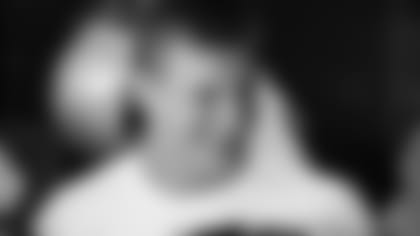 … With the AFC East wrapped up, the Patriots know they'll be playing in January, but they still need to fight for a first-round bye, which they could secure this weekend with a win and some help from other teams losing. Having the remainder of their regular season games at home should help. If they play their cards right, New England might not have to travel again until the Super Bowl. "Playing a home game always helps. You don't have to travel, spend all that time on the bus, the plane," explained tight end Rob Gronkowski. "Playing a home game is definitely an advantage, especially in a short week. You get to prepare longer and be more rested." First things first, however, as Ninkovich noted. "I'm just trying to focus on each week and playing good football. We have a good record, yes, but we have to continue to play hard through the season, and when the playoffs start, continue to improve. It's definitely a good thing to be able to control [home-field advantage] with these last two games. We just need to continue to play well and win out and we'll be in a good position."