The NFL's 2017 season turned out to be ultra-productive for the league's crop of new head coaches, with half of the six-man class getting their teams to the playoffs in their first try, overcoming burdensome legacies of losing in the process.
The AFC East's Bills ended their ignominious NFL-worst 17-year streak of missing the playoffs with Sean McDermott in charge. The youthful Rams were re-born in year one of the Sean McVay era, going 11-5 and winning the NFC West for the first time since 2003. And Doug Marrone's tough-minded Jaguars in the AFC South went the furthest in the postseason, winning the division and advancing all the way to the conference title game, in Jacksonville's first playoff appearance since 2007.
Throw in Kyle Shanahan's hopeful finish in San Francisco (from an 0-9 start to a 6-10 mark), and Anthony Lynn's impressive opening effort with the Los Angeles Chargers (9-7 despite beginning 0-4), and new coaches were all the rage last season, with only Denver's Vance Joseph underachieving for the 5-11 last-place Broncos.
Will that get-it-right-from-the-start trend continue among the seven new members of the headset crowd in 2018? In all likelihood, yes, at least to some degree, given the NFL has had at least one first-year head coach reach the playoffs in every season from 2006 on, a notable streak of 12 years running.
Alas, a quick cautionary tale about early success in NFL coaching. It doesn't buy you much security, and can often set the bar of expectation artificially and unsustainably high. Among the seven new coaches in 2016, the Giants' Ben McAdoo is already out of a job despite making the playoffs that season. As is Tennessee's Mike Mularkey, whose Titans went 9-7 and just missed the postseason in 2016, then followed that up with a 9-7 wild-card qualifying record last year, even winning a playoff game.
Meanwhile, 2016 rookie coaches Adam Gase in Miami (first year in the playoffs, second year in the dumps) and Dirk Koetter in Tampa Bay (from 9-7 in 2016 to 5-11 in 2017) could be coaching for their jobs this season despite enjoying early success in Florida.
With most of the personnel moves already made around the league, and the NFL entering its offseason workout portion of the proceedings, here's my assessment of the seven new coaches, ranking them from most to least likely to make the playoffs in 2018:
1. Mike Vrabel, Tennessee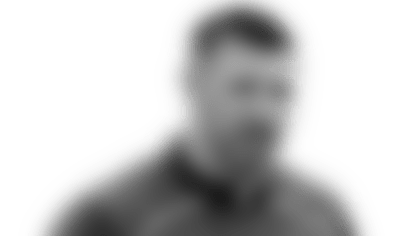 Not only is Vrabel taking over the only team on this list to have reached the playoffs last season, the Titans made the league's final eight, before being bounced by New England in the divisional round. Still, there was some regression in Tennessee last season with the Titans not maximizing their talent or fitting their schemes around the strengths of the roster. Vrabel's job is to fix that inefficiency and hopeful signs abound.
Coordinators Dean Pees (defense) and Matt LaFleur (offense) were solid hires, and free agency brought a couple proven ex-Patriots in running back Dion Lewis and the man in eye-of-the-storm, cornerback Malcolm Butler. With a small but impressive draft class led by Alabama linebacker Rashaan Evans, Boston College edge rusher Harold Landry, and Arizona safety Dane Cruikshank, the Titans defense looks significantly improved. Vrabel is sharp, creative and absolutely ready for this step, and he may be this year's coaching rock star waiting to emerge.
2. Pat Shurmur, New York Giants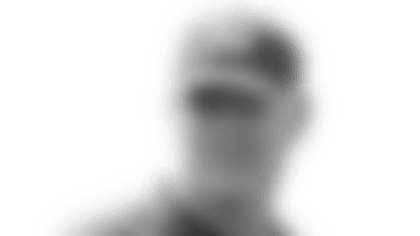 For starters, the Giants were a train wreck last season, with a 3-13 record that was far worse than their talent level, thanks to the dysfunction that prevailed in year two of the McAdoo era. Shurmur and new general manager Dave Gettleman will bring a much-needed sense of stability, professionalism and competency to the equation.
Sure, you have to squint to see the makings of wild-card contention for New York this season, but it's there. This is a team that won 11 games in 2016, and if Eli Manning enjoys a renaissance season under Shurmur and new offensive coordinator Mike Shula, don't be surprised to see New York perhaps triple its win total. Offensive tackle Nate Solder was a huge upgrade in free agency, and running back Saquon Barkley is the early odds-on favorite to earn Offensive Rookie of the Year honors. Add in the drafting of UTEP guard Will Hernandez and Georgia outside linebacker Lorenzo Carter and the Giants are markedly deeper and better than they finished last season.
3. Matt Patricia, Detroit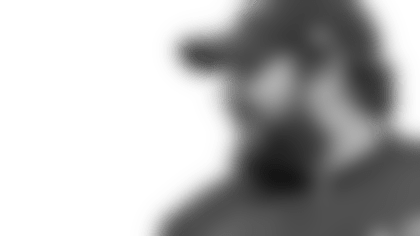 In the past four out of five seasons, the Lions have been either 9-7 or 7-9, and that kind of sums up their standing among the teams that make up the NFL's morass of mediocrity. But Patricia offers a fresh start and the hope that Detroit can escape being stuck in the middle of the pack in the stacked NFC. The Lions likely improved marginally this offseason, but in the rugged NFC North, the Vikings, Packers and Bears all appear to have gotten better as well, perhaps increasing Detroit's degree of difficulty.
Early draft picks Frank Ragnow, a center from Arkansas, and Kerryon Johnson, the Auburn running back, were solid choices. But they come with a caveat, that being the Lions defense (ranked 27th last season) needs help, especially up front on the line. The fourth-round selection of Alabama defensive Da'Shawn Hand will help, and Oregon tackle Tyrell Crosby was a steal in the fifth round. But the bottom line is Patricia was hired to get more out of this roster, and take advantage of quarterback Matthew Stafford's remaining prime years. Let's see if The Beard — even if it has been trimmed back — suffers through a few growing pains.
4. Steve Wilks, Arizona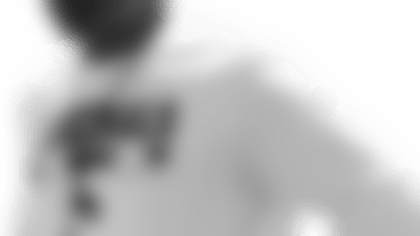 The well-respected Wilks brings his steady, all-business approach to the game to the Cardinals job, which at least will make for a very noticeable contrast to the free-wheeling and shoot-from-the-lip style of his predecessor, Bruce Arians. For all their injury issues, the Cardinals managed a respectable 8-8 in the tough NFC West last season, so it's not a total rebuilding job Wilks is inheriting. Then again, this is an aging team in several spots, so Wilks can't delude himself into thinking these are a version of the playoff-qualifying Cardinals of 2014-2015.
Josh Rosen's selection at No. 10 gives Arizona hope that the quarterback position is in good hands going forward, even if Sam Bradford starts the season under center. But the offensive line is still a weak spot, and the release of Tyrann Mathieu on defense due to cap considerations robs Wilks of a play-maker. Arizona probably won't finish ahead of the Rams or improved 49ers, but if David Johnson returns strong at running back, the Cardinals could cause problems and play more than a spoiler role in the division.
5. Jon Gruden, Oakland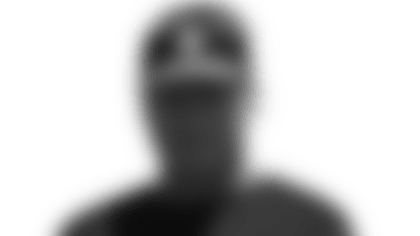 The Raiders might be the chic pick for quick turnaround teams after last year's disastrous 6-10 fall off the cliff, but sorry, I just don't see it. While Gruden has a rather undeserved reputation as a quarterback guru, the reality is he's very hard on and demanding of whichever passer he's playing at the moment, always wants a quarterback elsewhere that he can't have, and isn't the steadiest influence on a young player who is trying to rebound from the first real dose of adversity he has suffered in his career. Add that all up and I'm dubious Gruden and Derek Carr are going to be the wonderful fit that many predict.
Gruden has always loved veteran players and trusts them far more than he does youthful ones, but signing the likes of Doug Martin, Jordy Nelson, Leon Hall and Breno Giacomini doesn't sound like anything more than a stop-gap approach for 2018. Simply put, I like the offseasons turned in by the Chiefs, Chargers and Broncos more than I do Oakland's, and it's not a huge reach to project a rough first season back on the sideline for Gruden, he of the nine-year Monday Night Football hiatus. And the risk-taking Raiders didn't inspire  much confidence with their draft class either, seeming all too willing to gamble to varying degrees with players facing issues of one sort or another.
6. Matt Nagy, Chicago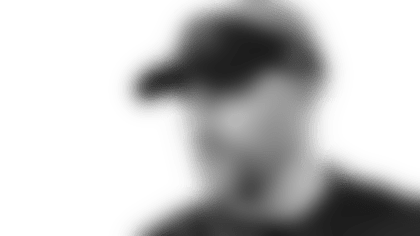 Nagy, the former Chiefs offensive coordinator, already has inspired comparisons to both Eagles Super Bowl-winning head coach Doug Pederson and Rams coaching phenom Sean McVay. So that's a decent start for the new Bears boss. He shares an Andy Reid coaching tie with Pederson, and many see him climbing into a situation eerily similar to what McVay assumed control of in Los Angeles in 2017. There's a highly-drafted quarterback (Mitchell Trubisky) to steady out after a rough rookie season, a veteran defensive coordinator (Vic Fangio) in charge of that side of the ball, and an offense to diversify after the previous regime let it grow entirely too predictable.
The Bears are noticeably better on paper and have had a very productive offseason, taking Georgia linebacker Roquan Smith in the first round, and adding Iowa center-guard James Daniels in the second. And then there's the receiving upgrades, with Allen Robinson, Taylor Gabriel and Trey Burton adding veteran know-how, and second-round pick Anthony Miller of Memphis giving Trubisky a wealth of new weapons. Chicago should improve its record by two or three games from last year's 5-11 mark, but still might be the deep NFC North's fourth-best team.
7. Frank Reich, Indianapolis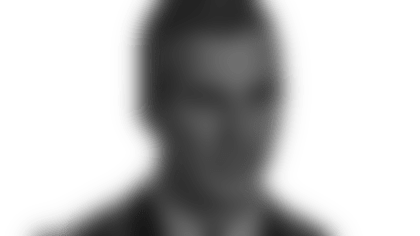 Just because they were the last team to hire their new coach — moving to Plan B with Reich after the Josh McDaniels courtship went south at the last moment — it doesn't mean the Colts were destined to finish at the bottom of our rankings. It's more a reflection on this reality: There are three better teams than Indianapolis in the AFC South this year, and it's impossible to make the playoffs as a last-place club in the NFL.
The likable and well-prepared Reich has some Super Bowl magic fairy dust on him after serving as the Eagles offensive coordinator the past two years, and obviously so much of his fate will be tied to whether franchise quarterback Andrew Luck is finally ready to resume his role as one of the game's best. The needs were many this offseason in Indianapolis, but a well-received draft certainly should help, with the Colts fortifying their offensive line in taking guards Quenton Nelson and Braden Smith, all the better to keep Luck upright and looking downfield. Patience is in order for the guys with the horse shoes on their helmets, but last year's 4-12 debacle will not be repeated any time soon.