His tan had long since worn off. But the memories were still fresh.
Saying "it went really well," Patriots wide receiver Wes Welkerdescribed his first-ever trip to the Pro Bowl in Hawaii several weeks after the fact.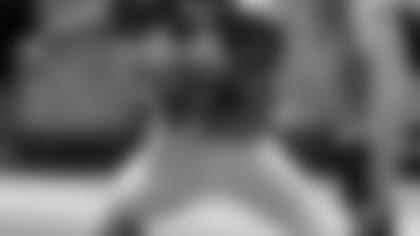 ]()"Had my family out there and a few buddies. Really just enjoyed the weather and did a little fishing, a little golfing, and hanging out by the pool. Stuff like that. Got to know a lot of the guys. Had a great time."
One of those players he got to know better was Peyton Manning. The Indianapolis Colts QB, according to Welker, frequently held court poolside during Pro Bowl week.
"He's a good guy," Welker observed, as a smile crept to his lips. "He's got some good stories. We shared a bunch of them and had a good time. He had some Bill Belichickstories that were pretty good."
Welker would not elaborate, but did go on to explain that the way the Pro Bowl facilities are arranged, the players and their families and friends stay in secluded accommodations that are set apart from Waikiki, a hub of much of Hawaii's nightlife and other touristy activities. He called the setting "a good family-type atmosphere" that was suitable for simply "hanging out."
Due to their absence from the playoffs, the Patriots had an extra month to hang out and enjoy their offseason this year. But Welker, unlike his teammates, had to continue staying in game-shape throughout the month of January in preparation for February's all-star contest.
"It wasn't too bad," he said. "I didn't have a lot to do, so I basically got up whenever and my goal for the day was to get a workout in. It was really pretty easy. I'd just wake up and go to the gym. It really just kind of gave me something to do. So, it wasn't that hard to do it. It was the only thing I had to do all day. It was kind of nice to relax but still get a little work in."
For the remainder of the offseason, prior to the start of the Pats' offseason strength and conditioning program in mid-March, Welker went home to Oklahoma and did a little bit of leisure traveling.
He's back in Foxborough these days, working toward the start of the 2009 NFL season. However, there was some leftover business from 2008 that he was asked to address.
At the top of the list, what has been dubbed, in some corners, "The Welker Rule."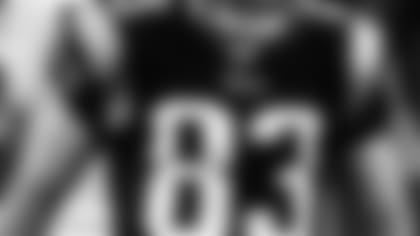 ]()Rewind to last November. In a game versus Pittsburgh here at Gillette Stadium, Welker was the intended receiver on a pass play late in the third quarter, but the ball was tipped at the line of scrimmage. As it sailed wide of Welker, he completed his route, but slowed down when he saw that the ball was uncatchable.
However, Steelers safety Ryan Clarkdid not let up. Clark blind-sided Welker with a crushing blow, launching himself at Welker and striking him under the chin with his forearm and shoulder. Clearly woozy from the hit, Welker left the game and did not return. Clark was assessed a 15-yard penalty for unnecessary roughness, but some observers openly wondered whether a fine or suspension should follow. Clark received no further punishment from the commissioner's office.
Beginning this season, hits of that nature, in which it appears a player is in a defenseless position, will be deemed illegal if the blow is delivered helmet-to-helmet (which was already on the books) or with the forearm or shoulder to the head or neck area.
Several months later, Welker insists he harbors no ill will toward Clark for the hit.
"No. He made a good play. There's nothing you can do."
As for the rule modification, Welker remains ambivalent.
"I'm sure it's good, you know. At the same time, it's football and it's a physical game. You don't want to take that away from it, but you want to be able to protect the guys, so, I can kind of go both ways on the deal. I can understand why they did it and I can understand why some guys dislike the rule. That's part of it. You've just got to roll with the punches.
"It'll be interesting to see how it all plays out," he added, "whether guys keep the same physical mentality, which I think they will. But you don't want to put anybody's career in danger."
Welker is certainly thankful that the career of quarterback Tom Bradywasn't in jeopardy after a serious knee injury ended his season in Week 1 last September. Welker acknowledged that he's been buoyed by the presence of Brady in offseason workouts here at Gillette.
"Yeah, it's been great being able to see him and getting a few throws in and watching his progress. He's doing the best he can to get back on the field."
Apparently, Welker felt confident enough about Brady's recovery to make light about it.
"Looks like the same guy to me. You know, he could never really run that well anyway," Welker laughed, "so, there's not too much of a difference."
In addition, Welker said he's excited about the veteran newcomers on the Patriots wide receiver roster: Joey Gallowayand Greg Lewis. He said they've been working hard in the offseason program.
"That's all you can ask from the guys you're playing with. We look forward to bringing them along and making plays for us."