After selecting 12 players in the 2023 NFL Draft, the Patriots have continued to round out their roster, adding three rookie free agents according to various reports. The signings are projected to take New England to the 90-man roster limit, with Devin McCourty still officially occupying a roster spot until this retirement is made official.
The Patriots have had an undrafted rookie make their roster in every season dating back to 2004. Last year, Brenden Schooler and Damarcus Mitchell were the latest to secure their spots on the roster, while fellow undrafted player Kody Russey also joined the roster later in the season after a start on the practice squad.
With a large draft class, this year's reported trio of rookies who didn't hear their name called in Kansas City will have a tall task to keep the undrafted streak alive for a 20th season, though competition and injuries have a way of presenting newfound opportunites.
Here's a rundown on who the Patriots have reportedly added.
Quarterback Malik Cunningham, Louisville (via Tom Pelissero/NFL Network)
Cunningham is an explosive threat with his legs, with the kind of thrilling burst that should be fun to watch on the practice fields and in the preseason. At six feet, 200 pounds, he's undersized with iffy deep accuracy that might limit his future as a professional quarterback, but Cunningham expressed a willingness to explore a potential position change at the next level that could make him a factor. His short accuracy within the offense's rhythm should at least give him a chance as a passer. If he can't make the switch, Cunningham still should have a lot of value as a practice squad threat who can help prepare the defense to face mobile quarterbacks like Lamar Jackson and Justin Fields who gave them headaches on the ground last season. According to A to Z Sports' Doug Kyed, the Patriots paid him $200K in guaranteed money, a high amount that could signal the team really wants to see the Lousiville quarterback in Foxborough.
Cunningham completed 136-of-218 passes for 1,568 yards with eight touchdowns and five interceptions in 2022, rushing for 652 yards and 12 touchdowns on the ground. For his career, Cunningham completed 62.6 percent of his passes for 9,660 yards with 70 touchdowns and 29 interceptions.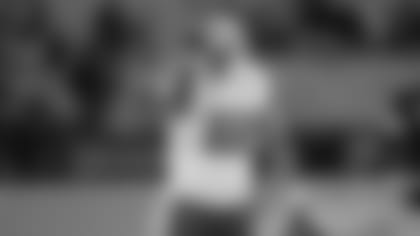 Tight End Johnny Lumpkin (via Jordan Schultz/The Score)
It was disappointing that New England wasn't able to secure one of the many highly-regarded tight ends in this year's class. Still, they have reportedly added a big-bodied one in Johnny Lumpkin out of Louisiana to round out the position group. With two primary pass catchers atop the depth chart in Hunter Henry and Mike Gesicki, Lumpkin could carve out a role with his solid size and physicality as a blocker, or as NFL.com suggested, perhaps a move to tackle. His big frame (6-foot-6, 268 pounds) gives him some unique potential and considering the team's needs and depth, he could be the clubhouse favorite to be this year's rookie to make the 53-man roster.
Lumpkin ran a 4.81-second 40-yard dash at his pro day in March after catching 16 passes for 143 yards with four touchdowns in 2022.
Heilig primarily worked as a special teamer in college which is a common feature for many of the Patriots' undrafted rookies over the years. Both Schooler and Mitchell made last year's squad based on their work on special teams. With two late-round corners drafted this year, Heilig will be competing both with them and last year's young special teamers, including Raleigh Webb, to secure himself a spot on the roster.
Heilig is 6-foot-2, 215 pounds, playing in 51 games over his four-year career, finishing with 34 tackles.