Vince Wilfork and the Patriots have reached an agreement on a new contract that could keep the Pro Bowl defensive tackle in New England through 2016.
After a few suspenseful weeks that included reports of Wilfork asking for his release and angrily cleaning out his locker at Gillette Stadium, the two sides came to terms on a reported three-year deal totaling $22.5 million that will run through the 2016 season.
As soon as reports of the extension surfaced on Twitter, led by ESPN's Adam Schefter, Wilfork sent out his feelings via his own @Wilfork75 account saying, in part, "My intentions have never changed 10 years ago my goal was to retire a patriot and as I sit here typing this I am close to achieving that goal. I look forward to getting back to football and helping my team compete and have a chance at winning a Super Bowl."
Wilfork had been set to have an $11.6 million cap figure for the Patriots in 2014, the final year of the five-year extension the former first-round pick had previously signed in New England, that included a $7.6 million salary that was apparently deemed too much for 30-plus-year-old defensive tackle coming off a major injury.
According to Schefter, the new contract is essentially a one-year, $8 million deal with $3 million guaranteed with an option for two more years.
Regardless of the technicalities of the new deal or what might occur down the line, the extension essentially ensures that Wilfork will be in New England for 2014, something that had been in doubt as of late.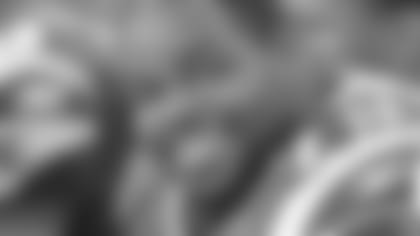 Though the defensive co-captain is currently rehabbing a torn Achilles he suffered in the fourth game of last fall, he's expected to return to his spot as the focal point up front in the middle of the Patriots defense. It's a spot he's called homes for a decade in Foxborough, and thanks to the recent negotiations and this new deal it will be his home for at least one more season and potentially even three more years.
How do you feel about the Wilfork extension? Are you surprised? Happy? Let us know with a comment below!