John Wise works on technique with coach Dante Scarnecchia.


For the second consecutive year, the Patriots have invited a collegiate wrestler to rookie mini-camp in the hopes of converting him to an offensive lineman.
In John Wise'scase, he has slightly more gridiron experience than Jermail Porterof Kent State did last spring, and roughly the equivalent that Stephen Nealhad coming out of Cal-State Bakersfield a decade ago. Wise played defensive tackle his freshman year at Western Illinois in 2004 before transferring to Illinois, where he became a three-time qualifier for the NCAA Wrestling Championships.
To play both sports in college would have been too difficult, time- and energy-wise, he explained following Saturday morning's rookie mini-camp practice. But even though he chose the individual sport over the team game, he never lost his love of football. And given the limited opportunities to wrestle professionally, Wise wanted to give himself another chance at football.
Wise said he and his agent simply called NFL teams to pitch them on the idea of giving him a tryout. New England agreed, and Wise, who knew of the Patriots history of working with wrestlers, believes that helped him land in Foxborough this weekend.
"I did, and I think that's actually what helped me get in this program. Neal's walked a mile in my shoes, and hopefully, I can do as well as he did."
At this stage, Wise is simply trying to relearn some football basics, while also getting indoctrinated to a new position. He was quick to credit offensive line coach Dante Scarnecchiafor being a patient, effective teacher.
"Yeah, pretty much. Right now I'm just coming out to the field trying to put my best foot forward every day. My coach does a great job conveying the similarities between wrestling and football. That's made it a pretty easy transition."
*Mesko mastering his technique *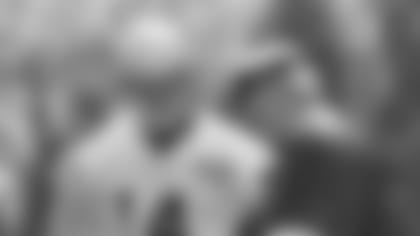 ]()Punter Zoltan Meskowas also praising his position coach, Scott O'Brien, after the morning workout. Mesko said he didn't have a full-time punting coach at Michigan, although he did work with an instructor from time to time. For the most part, Mesko and the other Wolverine kickers would coach each other.
O'Brien, the Patriots special teams coach, is already introducing Mesko to an entirely new world of punting fundamentals.
"It's much more drill-oriented, and I like it," Mesko told reporters, "because … I can pick his brain. Coach O'Brien is excellent at keeping me task-oriented and doing the right things to improve me. There's a lot of things that go into punting which I didn't realize when I was in high school … just polishing everything up."
The Romanian-born Mesko isn't the only foreign player at his position in camp at the moment. Australian David King, the 28-year old former Australian Rules Football player, and Mesko have quickly forged a bond, despite the obvious fact that only one punter will ultimately make the team.
"He's a very good guy," Mesko said of King. "We are in competition, but at the same time, he's such a great guy, you have to respect him as a person and as a punter because he's very good. I'm looking forward to the summer ahead and the training camp ahead."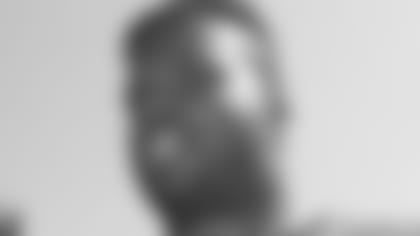 ]()Seventh-round pick Brandon Deaderickwas asked for his first impressions of defensive line coach Pepper Johnson, who's known for his histrionic personality on the field. "He's very knowledgeable, very thorough … I can tell he's going to get rather intense when we get in the swing of things," Deaderick said, smiling, "but that's the kind of person I like to play for. I'm excited about playing for him."
At the morning session, Patriots owner Robert Kraftand president Jonathan Kraftroamed the sidelines to get a better look at the action.
The same group of players that participated in Friday's practices was back on the field Saturday. It was much sunnier and warmer than yesterday, and there was virtually no breeze, as there'd been on Friday. The afternoon session is scheduled to begin at 2:30. Check the PFW blog later for updates from that practice.