Peyton Manning and Tom Brady are widely considered two of the NFL's greatest quarterbacks, but the amazing stories of how they reached the sport's pinnacle are as varied as the men themselves.
Manning has spent a lifetime chasing his father's legacy and the outsized expectations that came with being a blue-chip prospect at every level. Brady has chased something different -- he's chased away doubts and chased off more physically gifted athletes.
---
"I FEEL LIKE I HAVE TO COME OUT HERE AND EARN A POSITION LIKE EVERYONE ELSE," BRADY SAID. "I TRY TO BE THE BEST QUARTERBACK ON THIS TEAM."
* -TOM BRADY*
---
Brady has been the better quarterback over his 13 meetings with Manning, going 9-4. Their 14th meeting looms Sunday night in Foxborough, their respective teams seemingly marching toward successful playoff runs. NFL Media's Judy Battista and Albert Breer dig into the story of the rival quarterbacks, who've combined for four Super Bowl rings and six NFL MVP awards, and how they became the league's standard bearers while traveling different paths.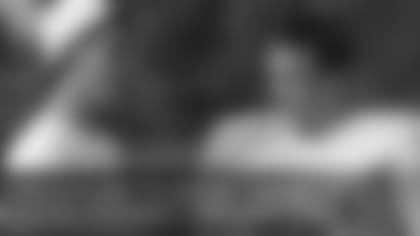 UPBRINGING
They had expected to be back in Mississippi by the time they were raising their children, because the New Orleans party scene worried Archie and Olivia Manning. Then Archie played for the Saints a little longer and the boys started to grow, and nobody wanted to move by the time he retired.
And so the Manning children -- Cooper, Peyton and Eli -- grew up football princes in the shadow of the beloved Saints quarterback. Cooper and Peyton were old enough to hang out with their dad at Saturday practices and even attended the first Pro Bowl in Hawaii with him. But Archie didn't bring Cooper and Peyton along because he wanted to steer them into
football. He just wanted to spend time with his children, he later explained. In fact, he said he was concerned about the idea of children playing tackle football before junior high school.
The boys went to an academically elite private school, the province of the children of the city's doctors and lawyers, one that paid scant attention to football. But early on, Archie got an idea about the drive of his middle child.
"The first time Peyton played on an organized baseball team, it was coach-pitch," Archie said before Peyton played in his second Super Bowl. "They were getting beat pretty bad every game. But the coach would always tell them they tied. I'd be driving him home, and Peyton would say, 'This coach must think we're stupid, we're getting beat so bad.' From that day, I thought Peyton doesn't like to lose much."
That was obvious even in the pickup basketball games that Cooper and Peyton played in their family's yard, matchups that often ended with a fight. In a sixth-grade flag football game, Peyton asked his coach if he could call one play with his team holding a huge lead. The coach agreed, and Peyton called a double-reverse flea flicker. Afterward, Peyton told his coach he knew the cornerbacks would bite on the reverse.
When Cooper was a high school senior -- he'd be an all-state receiver -- Peyton was a sophomore, and the brothers grew close, with Peyton throwing passes to Cooper. They were featured, standing beside Archie, in The Times-Picayune's 1991 high school football preview section. Archie, who often videotaped those Isidore Newman School games, has said it was his favorite season of football.
Then the unimaginable happened: Cooper was diagnosed with a spinal condition that ended his playing career. And what Cooper told Peyton then -- a quote Peyton used in his high school yearbook -- is part of what has driven Peyton since.
"I would like to live my dream of playing football through you."
"Even if I die along the way, I shall never turn back."
That's the motto of Junipero Serra High School in San Mateo, Calif., the alma mater of Lynn Swann, Barry Bonds and Thomas Edward Patrick Brady Jr., included in the school's seal. It might as well be a personal motto for Brady, too.
At Serra, Brady was a backup on a winless freshman team that didn't score a touchdown. Opportunity came because the starter took such a beating, he decided not to return the next year. That put Brady in play to win the top job with the varsity squad.
"People always ask me, 'When did you know he was going to be a star?' " said Brady's dad, Tom Sr. "My answer is, 'Never.' He was always very, very good. But when you see other people that have the obvious physical gifts, you wonder whether, with the gifts he has, and the intangibles, or the 'it' factor, if that's going to be enough. I can remember his work ethic in high school; he had an unbelievable work ethic, grammar school, too.
"But as to whether or not we'd know this would culminate as it has, it's an unfolding story in our lives that we could never even conceive. Maybe Archie and Olivia could with Peyton. But Tom and Galynn marvel at each new episode."
Brady might not have left Serra seen as the next Swann or Bonds, but he wound up accomplishing plenty. You don't get a scholarship to play quarterback at Michigan otherwise.
And so much of that, in the eyes of those around him, was the result of his path. Optional summer workouts weren't optional. Every day counted, maybe because every day was spent chasing away any remaining doubt, until there was none left.
"Knowing the Tommy that I know, the guy I've always known, he's always so positive," said John Kirby, Brady's top receiver at Serra, who is now the assistant athletic director at the parochial school. "So it's not a chip on his shoulder; I think he'd just see it as the motivation to become what he is. That'd sound like Tommy -- not, 'I'll make you pay for picking me last.' It's more like, 'I'm glad that happened to me; that showed me how to work.' That's the Tommy I know."
That part, even now, hasn't changed all that much.
COLLEGE DAYS
The defining moment of Manning's college career might have happened before he even got to campus. It had been assumed that Peyton would follow Cooper to Ole Miss, Archie's alma mater, so the brothers could play together as they had in high school. But with Cooper's career ended by spinal stenosis, Peyton no longer was tethered to Oxford, where the campus speed limit -- 18 miles per hour -- is an homage to Archie's jersey number. Though Peyton was the nation's most sought-after recruit, had Archie told him to go to Ole Miss, he almost certainly would have.
But Archie didn't, and Peyton stunned Ole Miss fans when he announced that he would attend Tennessee, an SEC rival. Archie was briefly caught on camera, sitting beside the lectern where his son made his announcement, staring blankly into space. Perhaps he was anticipating the fallout to come. The family and Manning's high school were deluged by angry letters and calls, many of them calling Archie a traitor for not delivering his prized son. When Archie and Peyton wrote an autobiography together, Peyton said his father was devastated by the treatment he received from the Ole Miss community, calling it cruel.
"I'll never forget when he signed and Ole Miss fans sent hate mail," Nelson Stewart, Peyton's high school teammate and now Isidore Newman's head coach, told The Indianapolis Star in 2005. "He sat in (the weight room) reading every letter, and it didn't break him."
That's an understatement. Legend has it that Peyton, who entered a muddled quarterback picture in Knoxville, showed up for camp six weeks early. When the two upperclassmen ahead of him were hurt during his freshman year -- one of them, Todd Helton, went on to great success playing baseball for the Colorado Rockies and remains Peyton's good friend -- Manning became the starter. The Volunteers went 7-1 with Manning under center, and he was named the SEC Freshman of the Year.
Manning already had begun honing his now-famous study habits, poring over film in the offseason and organizing informal practices with his teammates. He eventually set nearly every significant passing mark at Tennessee -- 33 in all by the time he left -- and became a national sensation. He got his degree in three years, an accomplishment that presented him with another critical decision: Should he enter the NFL draft after his junior season, when he certainly would have been the No. 1 overall pick, or return for his senior season? Manning was said to have consulted everyone from Michael Jordan to Troy Aikman. Most told him to turn pro. But for all of the record-setting, Manning's college career had some blemishes. The Vols couldn't beat the Florida Gators, for one, an annual loss that foiled Tennessee's national title hopes. So Manning chose to remain in school and make a run at a national championship and the Heisman Trophy, for which he was the favorite.
Manning's decision spawned so much interest that ESPN aired an hour-long, all-access special chronicling his senior season. But Manning reached neither of his goals. The Vols again lost to the Gators early in Manning's senior season -- he threw an ugly pick-six -- but after winning the SEC Championship Game, Tennessee entered the Orange Bowl against Nebraska with a chance to seize the title if Michigan lost in the Rose Bowl. Manning, with an injured knee, played poorly. The Vols lost, and the Wolverines won the national championship. Even more memorably, Michigan already had won the Heisman Trophy, too, as cornerback Charles Woodson became the first primarily defensive player to claim the award in its then-62-year history. The vote, which gave Woodson a resounding 272-point margin of victory, was so controversial that it has spawned conspiracy theories (that ESPN had somehow manipulated the award for Woodson to boost its ratings for the Rose Bowl) and a deep-seated grudge (by Tennessee fans, who still believe Woodson "stole" the award from Manning).
Manning was the first to shake Woodson's hand, with a grim smile. But on that December 1997 night, Manning also sounded a little relieved as he apologized to Tennessee fans for not being their first Heisman winner.
"For the past three years," Manning said, "there really was not a day that went by without being asked about the Heisman Trophy."
The most important year of Brady's Michigan career might have been one in which he barely played -- one in which he considered transferring out of Ann Arbor.
In the summer of 1997, Brady was beaten out for the Wolverines' starting job by fifth-year senior Brian Griese, a one-time walk-on who had earned significant snaps in each of the previous two seasons. The only problem was, deep down, Brady didn't think he'd been beaten out at all.
"He thought he beat out Griese, and Lloyd Carr named Griese the starter, and Griese did a magnificent job -- they went undefeated and won the national title," Brady Sr. said. "But Tommy always felt he was better than Griese. He had very, very strong confidence in himself. And frankly, in whatever sport it was, he had been really successful."
---
"HE WAS THE ULTIMATE TEAM GUY. HE ALWAYS THOUGHT HE WAS BETTER. BUT HE WAS NEVER A DISTRACTION. ...WITH (BRIAN) GRIESE, THAT WHOLE RACE WAS NECK AND NECK, BUT IT MOTIVATED HIM TO WORK HARDER"
-EX-MICHIGAN TEAMMATE AARON SHEA ON BRADY
---
Even after Griese graduated, Brady wasn't out of the woods, not with mega-recruit Drew Henson -- perhaps the most heralded freshman ever to arrive in Ann Arbor -- joining the Wolverines in the fall of 1998.
The narrative has morphed over the years until it's become accepted by many that Henson took Brady's job, which is pretty far from the truth. Remarkably -- considering all it took to get Henson to Ann Arbor -- Brady never lost his place under center, starting all 25 games of his junior and senior seasons, winning 20 of them.
Henson might have been the fans' choice, but Brady was the team captain, becoming one of the most prolific passers in school history by the time he capped his career with a 369-yard, four-touchdown effort in an Orange Bowl win over Alabama.
"He was the ultimate team guy," said Aaron Shea, one of Brady's best friends, a former Michigan teammate who's now director of player engagement for the Cleveland Browns. "He always thought he was better. But he was never a distraction. In New England, did he think he was better than (Drew) Bledsoe? You're damn right he did. But he wasn't a distraction. With Griese, that whole race was neck and neck, but it motivated him to work harder."
So why didn't Brady transfer out of Michigan? As his dad tells the story, Tom's sister, Maureen, emphasized the importance of picking a school he'd be proud to graduate from, because sports ends at commencement for most college athletes.
Shea explains that so much of Brady's confidence comes from his family's belief in him. In this case, the then-20-year-old remembered what his sister said and held firm in his ingrained resolve. Eventually, he'd leave no doubt about who the best quarterback at Michigan was.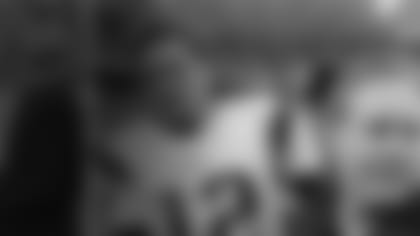 ENTERING THE NFL
Perhaps the best indication of what was to come for Manning after the 1998 NFL Draft came at the scouting combine two months before. The Indianapolis Colts -- who held the No. 1 pick and had a new general manager, Bill Polian, to make it -- scheduled meetings with the presumptive top two picks, Manning and Washington State quarterback Ryan Leaf, another Heisman finalist. It seems absurd now, but there was ardent debate in the football community about who the Colts should take.
The scouting report was simplistic. Manning had off-the-charts intangibles and football intelligence; he was a fully formed quarterback mentally and emotionally prepared for the rigors of the NFL. But Leaf had a tantalizingly big arm, was a better athlete and, it was believed, had a higher ceiling.
Then the meeting day came. Manning showed up with a yellow legal pad, intent on being not the interviewee but the interviewer. What offense would the Colts run? How would the roster be constructed? Leaf missed his meeting -- apparently held up by medical tests -- but he never told the Colts, irritating coach Jim Mora.
---
"IF YOU PICK ME, I GUARANTEE YOU THAT WE WILL WIN A CHAMPIONSHIP AND WE'LL HAVE A GREAT PROGRAM HERE. IF YOU DON'T, I'LL COME BACK AND I'LL KICK YOUR (BUTT)."
* - PEYTON MANNING TO COLTS GM BILL POLIAN*
---
Still, the scouts, in love with Leaf's better measurables, drifted toward him in their evaluations. As the debate raged in Indianapolis and throughout the country, Polian and offensive coordinator Tom Moore -- who even now remains close to Manning -- went to see the quarterbacks at their respective college campuses. The workouts, which included having the quarterbacks throw flat-footed, surprised them. Manning's passes were tight spirals that he rifled to receivers, and Polian said the Colts were astonished. The next day at Washington State, Leaf appeared to be out of shape, and his arm appeared to be the less lively one.
"We sort of shrugged our shoulders and said, 'Well, there's another wives' tale gone by the boards,' " Polian told The Indianapolis Star years later.
Polian knew he wanted Manning for two weeks before the draft, and he brought Manning to Indianapolis for a final medical checkup. Manning, who was impatient to know what Polian would do, pressed him for his decision. Polian told him he'd let him know before Manning headed to New York for the draft a few days later.
Manning's response, as Polian recalled, has become part of the lore that surrounds the quarterback: "If you pick me, I guarantee you that we will win a championship and we'll have a great program here. If you don't, I'll come back and I'll kick your (butt)."
He needn't have worried. The Colts made Manning their pick, leaving Leaf to the San Diego Chargers. Manning has won as many NFL MVP awards -- four -- as Leaf had wins in his four-year career with the Chargers and Dallas Cowboys.
New England Patriots owner Robert Kraft likes to tell the story of a gangly rookie quarterback approaching him in 2000 and determinedly saying, "I'm Tom Brady, and I'm the best decision your franchise has ever made."
Talk to those who were around the Patriots then, and you'll see the words weren't empty.
"It was pretty much right away -- Bledsoe was the guy, but there was something about him that just popped," said former Patriots receiver Troy Brown. Brady would sprint the length of the field after a bad read or off throw, trying to get on the same page with guys who'd be playing in games while he ran the scout team in the fall.
"I thought he was crazy for a minute," Brown said. "But I respected him for it, talking to vets, saying what he liked, seeing what they liked, what they expected, getting feedback. They all respected it. You could see where he was going. There was something about him, the 'it' factor that you can't put your finger on. I know they don't like the word 'swagger' with the Patriots, but he had a swag about him, just a confident dude."
Brown laughs about the memory now, saying: "See, you'd think, he's the fourth-team quarterback and you'd tell him to shut the f--- up. But it wasn't like that."
The crazy-competitive rookie did enough to force the Patriots to carry four quarterbacks, then beat out Damon Huard to be Bledsoe's backup the next year. And while that'd have been plenty for many young players, Brady confided in friends something more then: Just as he believed he'd beaten out Griese in 1997, he thought he'd won the starting job in Foxborough that summer.
No one who'd been around him was surprised that he'd say that. Most actually thought it probably was true.
"If you told me that he'd become arguably the greatest quarterback ever, I'd be lying if I said I would've said that," Shea said. "But did I think he'd be a starting quarterback in the NFL? No doubt about that. I've known Tommy a long time. I know he's never satisfied. He'd make it happen."
Less than five months after replacing an injured Bledsoe in Week 2 of the 2001 season, Brady was raising the Lombardi Trophy.
As sudden as his arrival seemed, the path Brady blazed was anything but dramatic. In so many ways, having to earn his chances has defined who he has become.
"He's always had to fight for it," said Brown, who laughed, then added: "I don't know about the last 10 years, but before that, having to make the best out of every snap, I can relate to him on that. You're taught, 'You may only get one rep this period, so you better make it good.' That's what he always did. He always came through."
That hasn't changed, either.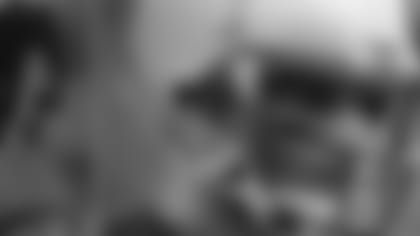 THE RISE
Even today, Manning will ask how the league's youngest passers are doing, and if the report includes a mention of turnovers -- as it did when the New York Jets' Mark Sanchez was a rookie -- Manning will respond, "Well, I threw a lot of interceptions when I was a rookie, too."
He did -- 28 of them, in fact. Others have used that 1998 season as evidence for and against immediately throwing rookie quarterbacks into the fray, but the end result for Manning is hard to dispute. The Colts finished 3-13 that season, but the next, they were 13-3 and in the playoffs, a perch they rarely ceded while Manning was there.
Almost from the beginning in Indy, Manning largely took control of game planning, and he was given an unusual amount of latitude to call plays in an era when coaches largely dispense them from the sideline. Every offseason, Manning and his coaches watched tapes of the entire season, and he took notes of what he wanted to work on. At the beginning of a given game week, Manning would lead meetings with his coaches and assign offensive assistants to find plays that confirmed -- or sometimes disputed -- what he'd divined about the opponent. Frank Reich, who at one time was Manning's quarterbacks coach in Indy, said he and a handful of others -- including Moore -- were Manning's research and development team.
"I knew that's where I was going to try to gain some type of edge," Manning said in the 2009 season, just before he played in his second Super Bowl. "I knew I wasn't going to run away from guys or throw through three guys. My idea was to try to have a good sense of where they were going to be. I never left the field saying, 'I could have done more to get ready for this team.' "
In 2001, the Colts started running a no-huddle offense almost exclusively. But they slid to 6-10 that season, spawning Mora's famous "Playoffs? Don't talk about playoffs" rant. Manning threw for 4,131 yards and 26 touchdowns, and the offense scored the second-most points in the league. But the defense gave up the most points, and Mora was fired.
Tony Dungy, who took over for Mora in 2002, had his eyes opened on Manning's first drive of the regular season, when he led the Colts 96 yards for a touchdown against the Jacksonville Jaguars. Years later, Dungy said he'd noted that every pass Manning threw was sharp, "as if everything was on fire." Dungy saw much more of Manning after that -- in 2003, when he won his first league MVP; in 2004, when he threw a then-record 49 touchdown passes; in the 2006 AFC Championship Game, when he helped the Colts erase a 21-6 halftime deficit on the way to the Super Bowl and a ring.
Much later, Dungy said he believed Manning should be considered the greatest quarterback ever, because he has dominated his era of football like nobody except perhaps Otto Graham. But on that day in 2002, Dungy simply turned to Moore and said, "This guy is really good."
The Cinderella story was written so long ago that today, it seems like nothing more than a fairy tale.
The Tom Brady who won two more Super Bowls? The quarterback who threw for 50 -- 50! -- touchdowns in a single season? The man who now has made a record five trips to the sport's ultimate stage? The superstar with two NFL MVP trophies? The icon who married a supermodel?
That guy as the underdog? Come on ...
Far-fetched as it might sound, it's actually pretty simple. At Michigan, and in his early years as a pro, or even early in high school, Brady's margin for error was microscopic. That's the underdog in him -- when his chances were limited, he had to maximize every one of them.
"He's developed a work ethic that's second to none as a result of all this," Brady Sr. said. "It served him well in high school, in college and in the pros. It's simply that every single day is the most important day of your life, the only day you have. That whole process has helped him. He takes nothing for granted. It's in his preparation, his nutrition, his mental acuity, his physical condition; in every area, he's doing everything to be the very best he can be."
---
"HE TAKES NOTHING FOR GRANTED. IT'S HIS PREPARATION, HIS NUTRITION, HIS MENTAL ACUITY, HIS PHYSICAL CONDITION; IN EVERY AREA, HE'S DOING EVERYTHING TO BE THE VERY BEST HE CAN BE."
* -TOM BRADY SR. ON HIS SON*
---
Brady won three Super Bowls in his first five NFL seasons. Three years later, armed with truly elite weaponry for the first (and maybe only) time in his career, he rewrote the record book and ran the Patriots to 18-0 before falling just shy of the ultimate prize. Three years after that, and just two years removed from ACL surgery, Brady authored a season to rival what he did in 2007, taking home his second MVP award. The next year, he quarterbacked the Patriots to his record-tying fifth Super Bowl.
All the time, he was chasing away the past, making every rep count, making every day matter.
"For me, I know I always thought I could lose my job, from my first year to my 16th year," said Brown, who was drafted by the Patriots in a round, the eighth, that no longer exists. "You never lose that feeling, that you could lose your job. It keeps you motivated. He does all the same things."
Maybe that's why Brady puts such tremendous value in each season. It's Cinderella, only with more chances to go back to the ball.
In 2013, Brady's challenge has been to develop a young cast around him after a tumultuous Patriots offseason. In 2014, it'll be something else.
The one thing that hasn't changed is this: The Patriots' margin for error is Tom Brady. And that works out perfectly, too, in large part because, after fighting for his football mortality from high school to college to the pros, the margin for error that Brady gives himself isn't much different than it's ever been.