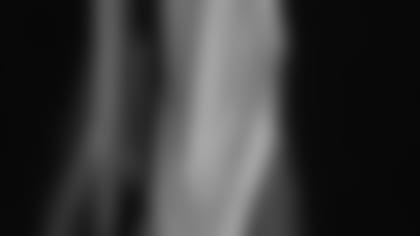 ]()
            PROVIDENCE, R.I. - June 1, 2004 - Robert K. Kraft, founder and chairman of The Kraft Group, and chairman and owner of the New England Patriot told thousands of Johnson & Wales University students recently to "Dare to dream big, pursue your passions, and learn from failure, but never let failure stop you from pursuing those dreams. That will help you develop the mental toughness that is the most important ingredient to succeed."  

He was the keynote speaker at the 90th commencement ceremony of the College of Business, The Hospitality College, and the School of Technology held at the Providence Campus. The University awarded him an honorary Doctor of Business Administration in Sports/Entertainment/Event Management.
Acknowledging the seven Johnson & Wales University alumni who are currently employed at Gillette Stadium, home to his Patriots, Kraft queried the audience: "With such success in the past, I fully expect to utilize the talents of Johnson & Wales graduates in the future. So I ask today's graduating students .... Does anyone here need a job?" The audience reacted with a thunderous round of applause, a sound heard again and again with his mention of the Patriots, the two-time Super Bowl winners and reigning champions of the NFL.
Joining Kraft at the ceremony was Brooks Firestone, founder, Firestone Vineyard, Los Olivos, Calif. He received an honorary Doctor of Business Administration.
In presenting him with his honorary degree, the University recognized Kraft for his "aptitude at mixing sound business sense with unflagging good faith; instinct and skill in hiring the right person for the job, and fearless ability to invest in your own success."
During his speech, Kraft helped students prepare for the question they would be asked by many - "What's next?" He said, "Each of you will find your own answers to that question, and 40 years from now, one of you will probably be standing here telling the Class of 2044 how your Johnson & Wales degree opened the doors that launched your successful career."
His remarks were lined with experience and wisdom; "I learned that education can be your key to unlocking doors. Hard work and perseverance will reward you with more doors to open. Philanthropy is the key to opening doors for others less fortunate, which is one of the greatest rewards in life."
Kraft purchased the Patriots in 1994, and, in 10 seasons as owner, the Patriots have qualified for the playoffs six times and appeared in three Super Bowls. They claimed the franchise's first title with a 20-17 victory over the St. Louis Rams in Super Bowl XXXVI and then again with their most recent win against the Carolina Panthers in Super Bowl XXXVIII.
The Kraft Group is a holding company with interests concentrated on three specific areas: paper and packaging, sports and entertainment, and venture investing.
A native of Brookline, Mass., Kraft attended public schools before entering Columbia University on an academic scholarship. Upon graduation, he received a fellowship to attend the Harvard School of Business where he earned a master's degree in business administration. Kraft is a Trustee of Columbia University, as well as Boston College, and also serves on the Executive Committee of the Federal Reserve Bank of Boston, along with the Executive Committee of the Dana-Farber Cancer Institute.
In addition, over the past 30 years, Robert and his wife, Myra, have been very active in charitable and civic affairs.
Johnson & Wales University, America's Career University hosted graduation ceremonies at each of its five locations, awarding 17 doctoral degrees, 511 master degrees, 8,224 undergraduate degrees, and 12 honorary doctorate degrees. It is a private, non-profit, accredited institution offering undergraduate and graduate degree programs in business, food service, hospitality and technology. With an enrollment of nearly 16,000 students, Johnson & Wales maintains campuses in Providence, R.I., Charleston, S.C., Norfolk, Va., North Miami, Fla., and Denver, Colo. A new Charlotte, N.C., campus opens in September 2004. For more information about Johnson & Wales University, visit www.jwu.edu