While there may have been some disappointment concerning the production of top pick Daniel Graham, the Patriots 2002 draft class did show potential.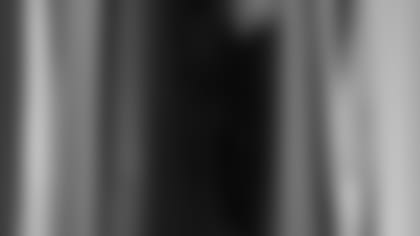 ]()
            Of the six players taken, including already-injured seventh round selection Antwoine Womack, four saw what could be considered significant playing time in their rookie season. And while in many circles last year's draft will be judged by the development of Graham, the tight end out of Colorado that New England traded up to select with the 21st pick of the first round, after one season the group of players all appear to have NFL potential.  

The most productive rookie season, although that production faded as the season grew long, belonged to Deion Branch. Taken with the team's second round selection, number 65 overall, the receiver from Louisville hit the proverbial ground running. Branch began to draw fanfare and media attention early in training camp and in preseason and that continued early into the regular season. Branch caught six passes for 83 yards and one touchdown from his number-three receiver spot in the Patriots spread offense in the season opener against the Steelers on Monday Night Football. He then had a breakout performance in Week Four at San Diego with 13 catches for 128 yards.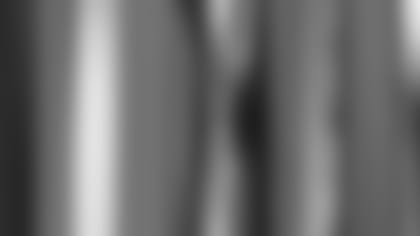 ]()
            But as the season extended a series of dropped passes as well as a lingering groin injury slowed Branch's production greatly. The 5-9, 193-pound receiver caught just six passes over the final ten weeks of the season and was even inactive for the final three games of the year. He finished the season with 43 receptions for 489 yards and two touchdowns. He also added 36 kickoff returns for 863 yards for a 24.0-yard average. If Branch can recreate his early-season success of 2002 in 2003, and extend that production through an entire, he can become the added option for Tom Brady and the New England offense that he appeared to be early this year.  

Defensive end Jarvis Green may have been the most consistent rookie on the season. The fourth round pick out of LSU, 126th overall, participated in 15 games and started four. Although his numbers are not overly spectacular, 21 tackles, 2.5 sacks, one pass defense and one forced fumble, Green showed he could hold his own on the defensive line in the NFL. The rookie's work ethic and attitude were enough to impress elder statesman Anthony Pleasant. Pleasant had nothing but good things to say about the young Green, who celebrated his 24th birthday this past weekend, through much of the season. The youngster also seemed to impress the coaches, as his playing time increased at a seemingly consistent rate throughout the season, even down the crucial stretch of games fighting for the playoffs. While Green may not be a dominating speed-rusher type at defensive end, the 6-3, 285-pounder showed signs in 2002 of being a quality all-around defensive end.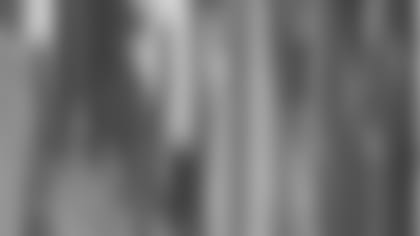 ]()
            Wide receiver David Givens, one of the team's two seventh round selections, may have been the biggest surprise of the class. Givens made the team thanks mostly to an ability to perform on special teams that he showed in the preseason, but also became a contributor in the passing game as the season wore on. The 6-0, 212-pounder out of Notre Dame saw action in 12 games and ended the season with nine catches for 92 yards and one score, as well as adding five special teams tackles. His ability on special teams appears consistent, but the question is what he might offer in the long term as a receiver. He worked in as the number three guy late in the season when injuries limited Branch, playing ahead of veteran free agent acquisition Donald Hayes, but showed inconsistent hands. While he made some big plays, including a 30-yard gain on third-and-12 against the Bills and drawing a key pass interference in the end zone in the Patriots comeback against the Dolphins, he also dropped some costly passes that hurt the team. While he was a pleasant surprise in 2002, he must improve his standing in the passing game to continue on his track as a solid contributor as the expectations will become greater in 2003.  

And in terms of Graham, the case was one of obvious potential but lack of significant production. While the 6-3, 253-pound extremely athletic tight end showed flashes of brilliance, he was inconsistent and struggled through injuries. Graham had his best game of the year at Buffalo where he caught three passes for 68 yards, including an impressive run and catch for 31 yards. For the season he finished with just 15 receptions for 150 yards and one touchdown. Injuries without a doubt affected Graham for the bulk of the season, he was eventually placed on Injured Reserve on Dec. 24, and it is impossible to say how those injuries played a part in the talented rookie's play. Graham spent much of the season being compared to Giants All-Pro rookie tight end Jeremy Shockey, but if he can simply play up to his own potential the former John Mackey Award winner (given to college football's top tight end) will have great things in store for Patriots fans.
The two real wild cards of the 2002 draft are quarterback Rohan Davey, a fourth round selection and the running back Womack. Davey spent the entire season as the team's number three quarterback after a training camp in which he showed a strong arm and athletic ability, although he was rather erratic in his passes. He saw action in two games as a rookie and completed one-of-two passes for three yards. Davey showed potential, but his development as a quarterback would seem long one, especially behind Brady. His next goal would likely be to become the number two guy and backup Brady.
Womack spent the season on the Reserve Non-Football Injury list recovering from knee injuries suffered in college. The former Virginia Cavalier rushed for 1,028 yards when healthy as a junior in 2000 and likely would have been a much higher NFL selection had it not been for the injuries. Womack goes into the offseason with a lot to prove, but any possible production he could bring to the running game in 2003 would be a definite bonus.
So while there were no real rookie of the year candidates or can't-miss type performances out of this year's draft class, each player showed significant potential for the future. And with a number of extra picks coming up in this April's draft, the aging Patriots could be infused with an additional wave of young talent that could combine with last season's class of rookies to form the foundation of the New England organization for years to come.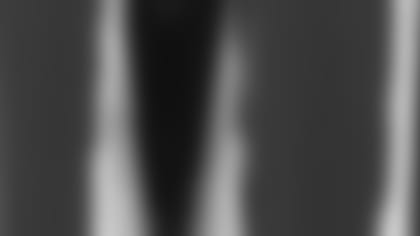 ]()
            In case you missed it, Patriots offensive lineman Joe Andruzzi was named as the team's 2002 Ed Block Courage Award recipient last week. Andruzzi will be given the award at a ceremony at the Baltimore Convention Center on March 25 that will honor all 32 NFL recipients as well as mark the 25th anniversary of the Ed Block Courage Awards.  

The award is named after Ed Block, the former head athletic trainer of the Baltimore Colts for 23 years. Block was considered a pioneer in his profession and was a passionate community leader who fought, among other things, to help abused children. The award given in his honor is voted on by a player's teammates for "commitment to the principles of sportsmanship and courage."
And a television viewing note, an NFL Films presentation on Foxboro Stadium will air on ESPN Classic this Wednesday, Jan. 15 from 7:00-8:00 p.m. The show is entitled "Lost Treasures vol. XX"