Throughout training camp, Patriots.com will take you in a personal tour of the 2004 rookie class so you can get to know them a bit better. We'll hold a Question & Answer session with each rookie about all things – not necessarily football. We caught up with fifth-round pick P.K. Sam on the first day of training camp.
Patriots.com: Where did you get the nickname "P.K" from?
Sam: I'm named after my dad, Phillip Kenwood Sam II. So just to keep it easy in the house - "P.K." - so we know who my mom was yelling at. Probably since the age of seven or eight. It really starting sticking once I started playing football. It sounds a little better to say "P.K. Sam" than "Phillip Sam." So, it just stuck.
Patriots.com: What was the best part about being a Florida State Seminole?
Sam: Just the tradition. Putting on the garnet and gold…. Bobby Bowden, the whole thing. Unless you play there, you can't really understand how great it is. The Renegade coming out and throwing the spear on the ground, all that, it was great and a blessing experience.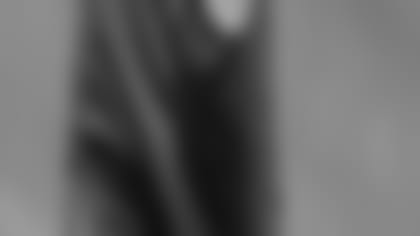 ]()
            **Patriots.com: We read you were a Social Science major. What are your career aspirations after football?**  

Sam: Honestly, I want to go back and not do anything with social science. I really want to go into sports medicine or be a veterinarian or something like that.
Patriots.com: What AFC cornerbacks are you looking forward to facing?
Sam: Honestly, I'm just worried about the cornerbacks right here. I've got to start somewhere, practice is first, so once I make the team and establish myself then I'll be able to say something.
Patriots.com: What player did you most idolize growing up?
Sam: Of course Deion [Sanders]. I'm from Georgia, and he went to Florida State and played for the Falcons. Jerry Rice of course. Any receiver growing up likes him. I just try to pick up a lot from everybody, not just one person. But you have to love Deion if you're from Georgia and went to Florida State.
Patriots.com: You're from Georgia, and you went to FSU. Are you prepared for the New England weather?
Sam: I brought a jacket. That's all I brought right now. If I make the team then I have to go shopping.
Patriots.com: What is in your CD player right now?
Sam: Actually, I don't have anything. All I have is my playbook. I didn't bring anything; I don't want any distractions. Not right now, no music.
Patriots.com: If you could play any other position, what would it be?
Sam: Probably quarterback. I don't know, it's just something about the quarterback position. You always have the ball in your hands and it always starts with you. Plus, it's not bad getting the glory. I think quarterback.
Patriots.com: If they made a movie about P.K. Sam, who would be the lead actor?
Patriots.com: What actress would be your co-star?
Sam: J-Lo. No, Beyonce. Actually, J-Lo, she's all used up kind of. So I'll take Beyonce. Man, that's a tough one. I'll just have an open audition for that one.
Patriots.com: What three words describe P.K. Sam as a football player?
Sam: Mentally tough. Focused. Goal-orientated.
Patriots.com: What other NFL player – outside of the Patriots – would you most like to play with?
Sam: There are a lot of them. I would say for defense, Ray Lewis. I can watch him and crawl right down on the couch. I played with Anquan Bolden. There's something about him; Anquan is just a competitor. On the other side he's going to have your back and go to war with you.
Patriots.com: Your younger brother plays at FSU. Who is the better athlete?
Sam: They moved him to receiver. I guess he's going to try and get up to this level now. Athletically, I would say me. But he's bigger, stronger and faster and all that. As an athlete, I would say I get him