Running back: Stevan Ridley, 2nd year; Danny Woodhead, 5th year; Joseph Addai, 7th year; Shane Vereen, 2nd year; Brandon Bolden, rookie.
Fullback: Tony Fiammetta, 4th year; Spencer Larsen, 5th year; Eric Kettani, 1st year.
The Patriots figure to stick with their committee backfield approach in 2012, but for the first time in a couple of years there will be a new chairman at the top of the masthead.
BenJarvus Green-Ellis has spearheaded the rushing attack for the last two seasons but he's off to Cincinnati with a new contract after signing as a free agent. That leaves a hole at the top of the depth chart and Bill Belichick has some options in filling it.
Second-year man Stevan Ridley, a third-round choice a year ago, showed flashes of being able to fill the lead back's shoes. He possesses more speed and quickness than Green-Ellis but has similar power to carry the ball between the tackles. He finished his rookie year with 441 yards on just 87 carries for an impressive 5.1-yard average. His 33-yard touchdown was the team's longest run of the season. In fact, Ridley had all five of New England's rushes of 20 yards or more in 2011.
The lone drawback to an otherwise solid rookie year was ball security. Ridley fumbled the ball just once in the regular season but also coughed one up in the preseason and another in the playoffs in the win over Denver. The latter miscue, which came one game after he lost the ball in the regular-season finale against Buffalo, led to his inactivity for the remainder of the postseason.
The following week against Baltimore he was inactive, and although he dressed for the Super Bowl against the Giants he did not see any action. Contrasted with Green-Ellis' impeccable track record holding onto the ball, Ridley's occasional hiccups were magnified, and perhaps represent the biggest stumbling block in his path for a bigger role in 2012.
Another area where the Patriots might miss Green-Ellis is near the goal line. He had 11 rushing touchdowns a year ago and 24 over the past two seasons. Ridley has yet to show he's capable to delivering the tough yards in close, although he hasn't had many chances to do so, either.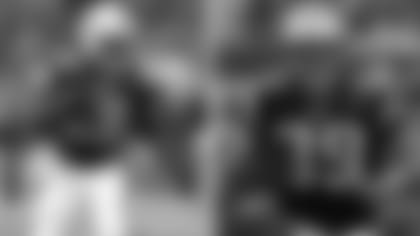 Perhaps Belichick had this in mind when he inked veteran Joseph Addai to a one-year deal last month. The former Colt is not exactly an imposing figure at 5-11 and 214 pounds but he's also been a dependable goal-line back for Indianapolis.
He has 39 rushing touchdowns in his six-year career, in addition to nine receiving scores, and when healthy he's always been reliable in the red zone for a similarly pass-first attack. If Addai proves healthy during the summer he should stick around to provide some insurance for Ridley – as well as add a dangerous weapon in the screen game that offensive coordinator Josh McDaniels seemed to favor during his first tour with the Patriots.
While that tandem figures to pick up most of the carries, Danny Woodhead and Shane Vereen also should chip in. Both are known more as third-down types who catch the ball well and pick up most of their yards out of spread formations and draws, but Vereen in particular could offer more in traditional sets.
These four should provide more explosiveness in the Patriots backfield than we've seen in recent seasons and give Belichick an added element when opting to keep it on the ground. They also seem to make it too crowded for veteran Kevin Faulk to have any room to return for a 14th season. The free agent has said he'll only play for the Patriots, but barring a rash of injuries it's hard to figure where he'd fit.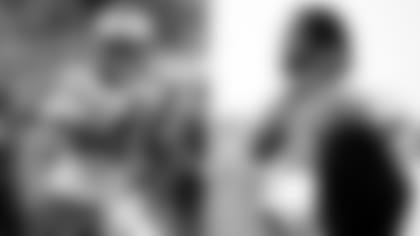 Undrafted rookie Brandon Bolden (5-11, 215) out of Ole Miss is trying to follow in Green-Ellis' footsteps and crack the roster as an unheralded back. He did not have nearly the production with the Rebels that his predecessor had, though, and his chances seem slim.
The team also currently has three fullbacks on the roster in Spencer Larsen, Tony Fiammetta and Eric Kettani. This could be an indication that Belichick would like to add a power element to his ground game by using two backs rather than filling in with extra offensive linemen in the backfield as he has with the likes of Ryan Wendell,Donald Thomas and even Aaron Hernandez, who's seen his share of carries out of the backfield.
More likely, though, Belichick likes Larsen's versatility and lusts after his special teams prowess. Fiammetta is more of a traditional fullback and his odds of cracking the lineup are steep, as is the case for Kettani, who is free from his military commitments from the Navy to pursue his NFL career.
The Patriots have kept five running backs in recent years without a true fullback. It's possible they stick with five only with four running backs and a blocker in the fold instead. How this unfolds is tough to forecast until we catch a glimpse of how everyone is used during training camp – not to mention how healthy everyone is when it's time to make these decisions.