When the Patriots retained the services of running back Antowain Smith with a multi-year contract on the first day of free agency, their ground attack was given instant credibility for 2002.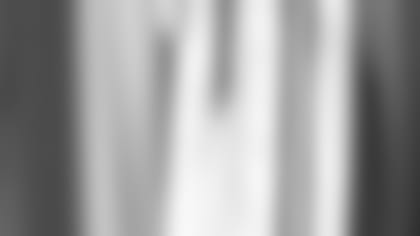 ]()
            By getting Smith in the fold, the team kept its most productive backfield since 1995 intact. Both the running back and fullback spots are headed by solid veterans with significant starting experience who are backed up by young talent. New England has a legitimate workhorse back who is excellent near the goal line, which along with added weapons at receiver and tight end should make the offense more versatile and tougher to defend in the red zone.  

Smith will aim to become the first back-to-back 1,000-yard runner for the Patriots since Martin accomplished the feat from 1995-97. With the entire offensive line returning along with free agent pickup Rich Tylski at guard, the ground game should be able to build off the momentum of its success last season.
"I always felt I would play the same, but it was about getting the opportunity and getting somebody who believes in you," said Smith, who ran for 1,157 yards and 14 touchdowns in his first year as a Patriot. "I never doubted myself, and I feel like I'll only get better this year. Last year was the first year with the squad, and this year I'm looking for bigger and better things from myself and the offensive line."
The one fear some have is that Smith could be this year's version of Lamar Smith, the back who revitalized his career with Miami in 2000 only to fizzle last season. Lamar Smith was banished to Carolina in the free agent market after gaining 968 yards, averaging 3.1 yards per carry and scoring six touchdowns following tallies of 1,139, 3.7 and 14 the previous year.
In eight seasons, Lamar Smith has one 1,000-yard season. He has averaged 506.9 yards per season, scored two touchdowns or less in five years and had fewer than 100 carries four times.
Even in Antowain's worst Buffalo days, he was a much more consistent back than Lamar Smith. In five seasons, Antowain has two 1,000 yard campaigns, an average of 817.8 yards per season, has never carried the ball fewer than 100 times and has reached the end zone 30 times, doing so at least four every year thus far.
]()
            Behind Smith are **J.R. Redmond**, **Kevin Faulk**, **Walter Williams** and rookie **Antwoine Womack**. A year ago, Redmond was the only serious competitor to Smith for the starting job. After a slow start, Redmond was strong down the stretch and made several big plays throughout the postseason. He has the talent to play on any down, and his ability to pick up the blitz may give him a big edge in the battle for the third-down back role.  

Faulk's production, on the other hand, tailed off at season's end for the third consecutive year, though he did have a huge red zone run in the Super Bowl. Faulk's strongest attributes are as a receiver out of the backfield and as a kick returner. By season's end, Redmond was getting more time in the passing game, and Patrick Pass was the main return man. After averaging 24.2 yards on 39 return as a rookie, Faulk's average dipped to 21.5 on 38 returns in 2000 and 20.1 yards on 33 attempts last season. His average last season was 1.5 yards below the league average per return.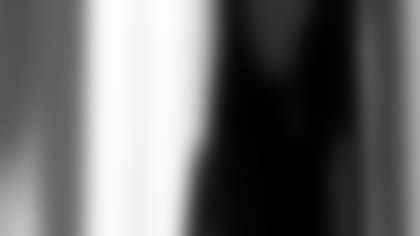 ]()
            Still, Faulk has the talent to be a productive player. He may be the best back New England has in terms of making plays in the open field. However, consistency is still a question mark, and if others show they can handle the roles Faulk has performed the last couple years, Faulk's roster spot could be in trouble.  

After spending his rookie season on injured reserve, Williams could push for a roster spot. In training camp last season and the recently completed mini-camp he showed soft hands out of the backfield and worked as a return man for kickoffs. Before getting injured he spent time at both running back and wide receiver, but most likely will be a third-down back and special teams contributor if he makes the roster.
While Faulk, Redmond and Williams will compete for reserve roles, while Womack likely won't see much of the field in 2002. Because of an ACL injury suffered after his senior year at Virginia, Womack almost certainly will not be ready for the start of training camp. Head Coach Bill Belichick said during mini-camp that Womack was a likely candidate for the Physically Unable to Perform list. If that happens, he wouldn't be eligible for the active roster until Week 10, by which time it would be hard for a rookie to make a big impact.
Down the road, Womack could be an every-down back if he fully recovers from the knee injury. New England got him in the sixth round, but before injuries hampered his college career he was a leading rusher in the ACC and was thought to have between second-fourth round potential.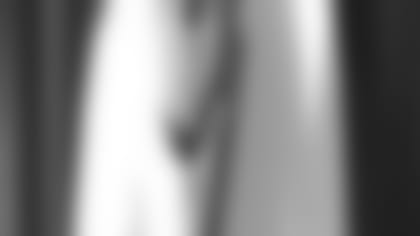 ]()
            At the fullback spot **Marc Edwards** returns for his second season in New England. The move from Cleveland was a huge success personally for Edwards, who had the best year of his career in 2001. Edwards set career highs with 51 carries, 141 yards and two touchdowns on the ground. His career *totals* before last year were 35 carries, 155 yards and one touchdown. In addition, Edwards was effective in the passing games, catching 25 balls and scoring two more touchdowns.  

Pass contributed in his first season as a fullback and is still improving there. Last season he had six catches for 66 yards, including a 23-yard reception for his first career touchdown in Week 15 against Miami.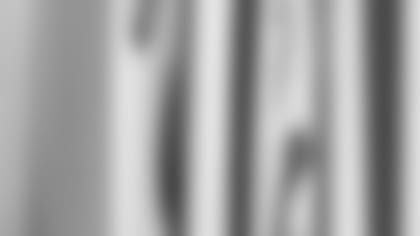 ]()
            Pass also played a significant role as the main kick returner down the stretch and in the playoffs. Despite a lack of blazing speed, he averaged a respectable 22.2 yards on 10 regular season returns, and improved to 23.9 yards on 11 postseason returns. Add in 11 tackles and a fumble recovery on special teams, and Pass has created a role for himself on the team. As an inexpensive, developing talent, he should make the final roster.  

Also in the mix is free agent signing Scott Dragos, who spent time with the tight ends in mini-camp and may be more of an H-back. Dragos last played with Chicago and has appeared in 15 games in three-plus years in the league. By no means a lock for the roster, he'll likely need to show versatility on offense and the kicking game to make the roster.
Just a reminder to fans, a limited number of tickets for Patriots home games go on sale Saturday, June 29 at 10 a.m. exclusively through Ticketmaster. The Patriots capped season ticket sales to assure non-season ticket holders an opportunity to purchase tickets to individual games, and tickets are expected to sellout by early afternoon, assuring a ninth consecutive season of complete sellouts.
All ticket orders will be processed through Ticketmaster and can be ordered by visiting any Ticketmaster outlet, ordering on-line at www.ticketmaster.com or by calling directly at 617-931-2222 after 10:00 a.m. on June 29. Tickets will NOT be sold at the CMGI Field ticket office. For wheelchair accessible seating, please call 508-384-9191.
Prices for the tickets will be $49, $65, $75 and $99. In order to extend the opportunity to fans throughout the region, the Patriots have once again set limits per ticket order. Fans will have the opportunity to buy up to eight tickets, but no more than four tickets per game. Additional tickets may be available for preseason games only.