On paper, there is not a deeper or more talented area on the Patriots roster than the secondary, where New England returns all four starters, including a pair of Pro Bowlers, while also adding both a cornerback and safety with legitimate ability to start for the team.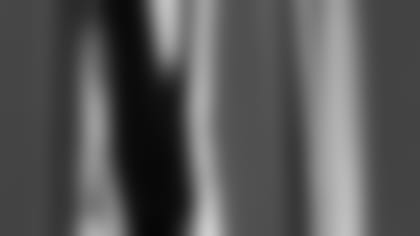 ]()
            The defensive backs, which so effectively shut down the St. Louis receivers to lead the team to victory in Super Bowl XXXVI, are lead by strong safety and team captain **Lawyer Milloy**, who is coming off his third Pro Bowl appearance in four seasons. The emotional leader and quarterback of the defense, Milloy may be the most indispensable player on defense. Since 1997, he has posted no fewer than 112 tackles in any season.  

In 2001, Milloy was his usual self, getting 113 tackles, three sacks and two interceptions. In the postseason he sealed New England's spot in the Super Bowl when he picked off an errant Kordell Stewart throw in the final minutes of the AFC Championship game. His fire and desire to win mixed with his talent make him one of the top safeties in the league.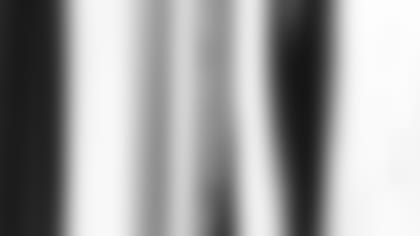 ]()
            Next to Milloy will be a strong competition for free safety. Incumbent **Tebucky Jones** played his best football down the stretch and looked comfortable in the regular defense. New addition **Victor Green** has started 108 games since 1995, has five seasons with more than 100 tackles and has 24 career interceptions. Both are hard hitters, though Green may be more aggressive in terms of going after the football, while Jones may be less likely to give up the big play.  

The other factor in this competition is Jones' role on special teams, where he is the most dynamic coverage player on the roster. With Matt Stevens gone via the expansion draft, Green's signing gives the Patriots someone who can step in without a problem at free safety to allow Jones to focus more on the kicking game, if need be. Still, it would be a mistake to assume Green will step in and simply take the position away from Jones. Regardless of what happens, both will see a lot of action in the regular defensive rotation.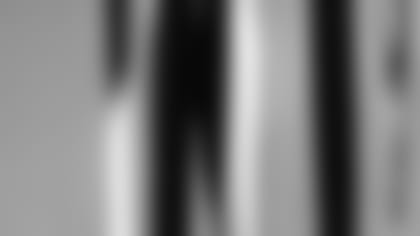 ]()
            Behind the top three guys are veterans **Antwan Harris** and free agent additions **Daryl Porter** and **Rob Kelly**. Harris could garner a bigger role in the nickel and dime packages, where he performed well during the postseason run. His forced fumble with a hit on **Ricky Proehl** was a big play in the title game. That play, on the heels of his touchdown return of a blocked field goal should give him confidence heading into this season. He'll also have a role in the kick coverage game.  

Porter set a career high with 31 tackles as a nickel back for Tennessee last season, but his roster status will likely depend more on special teams, where he has been a demon. In 55 career games, he has 62 special teams tackles. He also has some versatility, having played both safety and cornerback in his career. Kelly is a former second-round pick for New Orleans attempting a comeback after taking a year off from football. He will compete for time in both regular defense and the kicking game.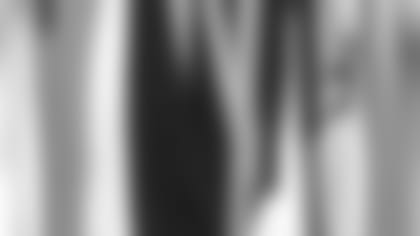 ]()
            At cornerback, **Ty Law** is coming off his second Pro Bowl appearance, though **Otis Smith** wasn't far behind in his own play. Law led the corners with 70 tackles and added three interceptions and nine passes defensed. Meanwhile, Smith led the team with five interceptions and 19 passes defensed. Both players returned two interceptions for touchdowns. Law added a third in the Super Bowl, which Smith nearly did as well.  

If both maintain their level of play into this season, it'll be difficult for opposing offenses to attack New England through the air. Law and Smith opened eyes during the Super Bowl when they shut the vaunted St. Louis receivers down for much of the game.
Entering the cornerback battle is free agent signing Tommy Knight, who started 53 of the 64 games he played while with Arizona. Knight could battle for starting time, and there is a bit of pressure on him to help fill the void in nickel and dime packages left by the departures of Terrell Buckley and Terrance Shaw. While neither Buckley nor Shaw started regularly, both were key in the regular defensive back rotation.
Also in the mix are second-year players Leonard Myers and Brock Williams along with veteran Ben Kelly. Myers started strong as a rookie and figures to have a bright future with the team. He will battle for time in the regular defense and should factor on special teams as well. He is a student of the game who was quite impressive during mini-camp.
Williams and Kelly will have to step up in camp. Williams showed enough potential to be a third-round pick last year, but missed his rookie season with an ACL injury and then had to miss the final few practices of mini-camp with a leg problem. He has the talent, but can't afford to miss more time. Likewise, Kelly appeared on special teams in two games before going on injured reserve in Week 13. He missed all of mini-camp with a leg injury.
Three others who will be in the secondary are Je'Rod Cherry, Chris Hayes and Tony Scott. Cherry and Hayes are safeties, while Scott is listed as a cornerback, though most of their playing time has been on special teams.
Cherry figures to have a solid roster spot coming off a season with 12 special teams tackles. Playing opposite Jones, he was a top-notch gunner in punt coverage while also being solid on kickoffs. Hayes is also strong in coverage, having set the New York Jets career record for special teams tackles with 87, including 25 in 1997. Scott, recently claimed off waivers from the Jets, is a third-year veteran with 10 special teams tackles in 23 games.
With 15 defensive backs on the roster, many different roster spot battles will be happening at the same time. Many of the special teams coverage players will come from the secondary, as was the case a year ago. Obviously not all 15 can make the team, so expect some capable players to be let go by the end of camp. Based on the high numbers and talent here, it is highly likely several of these players will be in the league on other rosters, as other teams looking for quality will be watching the Patriots roster cuts in this area closely.